Level 2 Electrician Broadway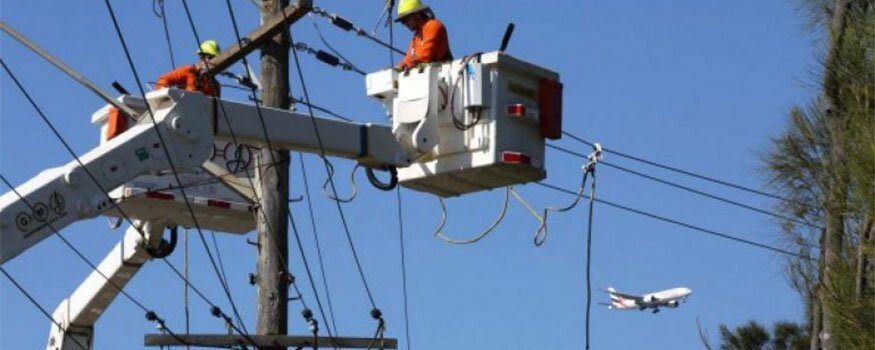 Are you in need of an immediate repair and installation on your consumer mains? You got what you are looking for. Gordon's Powers Level 2 Electrician is to perform the job for you. No need to worry of any electrical problems in your main service lines for Level 2 Electrician Broadway is the fastest to respond to all repairs and installations.
Never doubt a Gordon's Powers Level 2 Electrician's performance for we are most skilled and certified for any advanced work. For over than 10 years in the business, a good reputation is what we have built that made us highly recommendable.
Our Level 2 Electricians are experienced in performing the following:
Repairs on UV Damaged Service Lines
Repairs and replacements of UV damaged service cables are the most common service we are called for. Because of changing weather and damaging UV rays, cables' insulation gets cracked and damaged. It has 2 solutions. Our Level 2 Electrician covers the damaged parts or increases the insulation. However, replacement of an entire line is done on highly damaged cables. A higher type of cable which is UV proof is used.
Consumer Mains
Underground Consumer Mains Repairs and Installations
Gordon's Powers Level 2 Electrician performs delicate underground consumer mains. We make sure that unexposed lines are protected by galvanized steel tube and waterproof insulation. This is highly needed to avoid damage from external elements such as dirt, mud, water, and other mechanical operation above ground.
Overhead Consumer Mains Repairs and Installations
Cables for overhead consumer mains are exposed to UV rays. We make sure to it that high quality and UV proof cables are used for ensured protection. Cables installed on a premise could also be protected by PVC tubes. We recommend the best types of protective coverings for your cable wires for a damage-free cable wire.
Meter Installation on New and Old Properties
With hundreds of experiences in meter repair and installations, our Level 2 Electricians Broadway performs this with ease. Whether it is a new installation, a replacement, or an alteration, we can easily finish it in a timely manner.
Gordon's Powers Level 2 Electricians are authorized by Ausgrid and Endeavour Energy to provide services all throughout Sydney. Leave your consumer mains repairs and installations only to the professionals. Moreover, we offer the most affordable rates for all our excellent services.
Emergency Electrician Broadway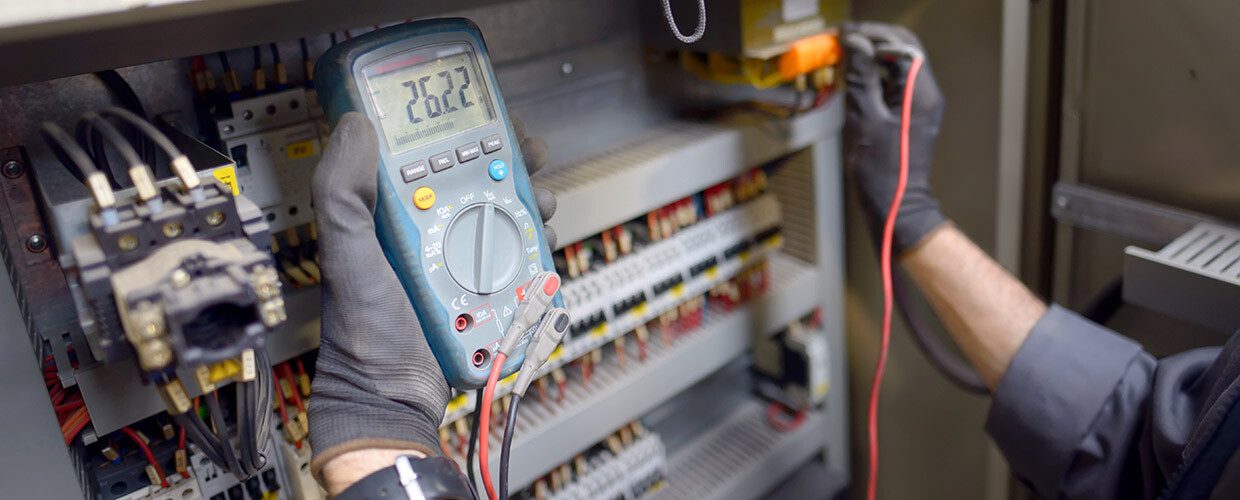 Free yourself from worries whenever you electrical emergencies with the help of a prompt and reliable Emergency Electrician Broadway of Gordon's Powers. For over than 10 years rescuing valued customers, our services are sure to be of highest quality. We are the fastest team than can be with you right away when an immediate repair is needed.
An electrical emergency is an important matter that shouldn't be ignored. It needs the attention of professional and skilled electricians to avoid further damage on your electrical system and devices. Don't attempt to fix complex electrical faults to avoid electrical shocks or fire.
Prevent more electrical problems from happening by being vigilant in protecting your family and property. There are many signs of electrical emergencies that need to be paid attention to such as:
1.Exposed wires and popped sockets – These are simple electrical problems but needs a quick fixing. Exposed wires and popped sockets can cause grounds or electric shocks that are fatal.
2.Fusebox problems – If your fusebox keeps on tripping, this simply means that there is a serious electrical fault happening in a circuit. More damage may occur if you have an old fusebox. Our emergency electrician in Broadway will check the underlying cause and even recommend a fusebox upgrade if the overloading caused the problem.
3.Frequent power outage – When the problem isn't caused by the local electricity provider, there must be a problem with the consumer mains, cables, and more. This needs to be reported to Gordon's Powers right away. Leaving the problem unsolved can result to further damage, electric shocks, and fire.
4.Burning smells – This is one of the most alarming sign of electrical emergency. Not only it indicates a melting wires but it also means a potential fire. Try to turn off your main switch immediately and call your emergency electrician to diagnose the problem and have it fixed as soon as possible.
5.Sparks – This normally happens during ignition. However, if the spark is accompanied by a popping sound, it has to be checked right away. There could be a loose wiring in the circuit that could also lead to damage to your electrical system.
Gordon's Powers Emergency Electrician Broadway has the best team to respond to all emergency repairs and installations at any time of the day. Plus, we offer affordable rates to our valued customers.
Smoke Alarm Installation Broadway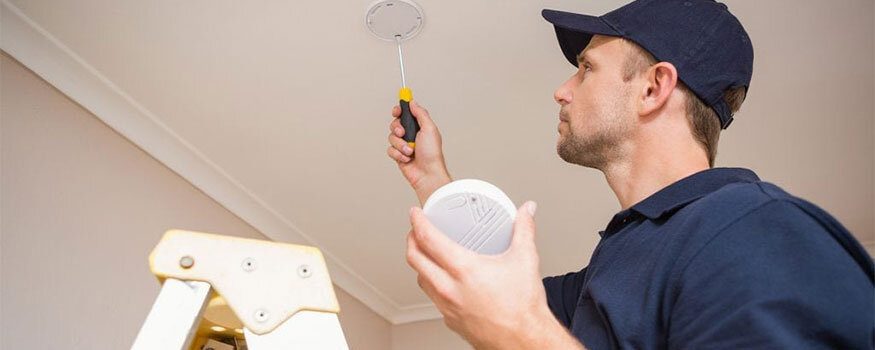 Save yourself from too much worrying about fire while you are asleep. Have a Smoke Alarm Installation Broadway to be alerted of potential fire and increase your safety. Get only the most reliable and high-quality service from the skilled and professional electricians that can make sure your smoke alarms will be in perfect condition in the long term.
You have Gordon's Powers to be of service for all your smoke alarm repairs and installations needs. We are well-known due to our honest and excellent services provided across Sydney.  We have the best team and highest quality of materials for a long lasting smoke alarm.
Gordon's Powers' team of skilled electricians performs the following:
Smoke Alarm Repairs
Some problems the existing smoke alarms may experience are loose wiring, chirping sound, and damaged parts. A non-working smoke alarm would decrease your safety. These needed immediate repairs to get your smoke alarms working again.
Smoke Alarm Installation
Our electricians are highly skilled in installing all types of smoke alarms that'll work best for your property. Before an installation, we check the property to identify the right type of smoke alarm to be installed.
Smoke Alarm Maintenance
To ensure your smoke alarm's quality, maintenance should be performed on a regular basis. Your alarm batteries should also be replaced periodically to make sure it is working. Loose wiring has to be watched out for as well.
Smoke alarms are considered to be important devices in this age. Having one installed has saved a lot of lives from fire for many years. Choosing the right type of smoke alarm for your home or property also needs attention. The common types of smoke alarms installed for homes are the photoelectric and ionized smoke alarms. These are ideal for small units because they only consist of single alarm. Photoelectric smoke alarms work in detecting slow burning fires while ionized smoke alarms detect rapidly growing fires. However, for larger units such as office buildings, industrial structures, or big houses, an interconnectable smoke alarm is highly recommended. It consists of a network of alarms installed in all corners of a property and an isolation button for easy access to the alarms when being triggered.
Switchboard/Fusebox Repairs and Upgrades Broadway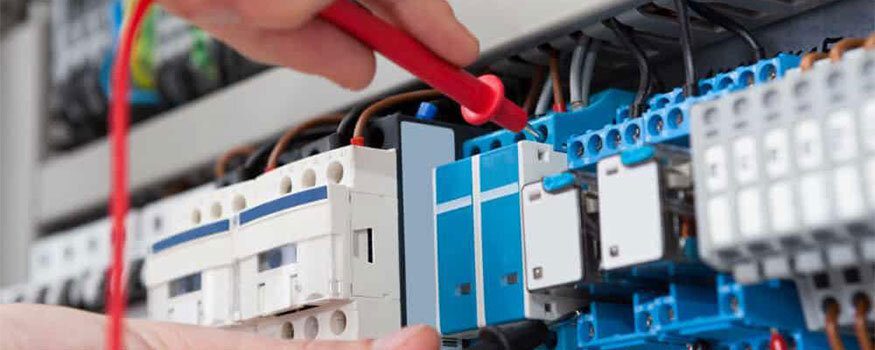 Say goodbye to tripped fuses with a new or upgraded fusebox from Gordon's Powers. Your Switchboard/Fusebox Repairs and Upgrades Broadway will be perfected by professional and experienced electricians in the most efficient way. You don't have to worry of future fusebox problems if you leave all the repairs and upgrades to us.
Many old homes and structures still have existing old fuseboxes. As time passes, we have increasing number of appliances we use and that makes it hard for old fuseboxes to endure. This commonly results to more electrical problems. Make sure to have your old fuseboxes inspected.
What can Gordon's Powers Electricians do to your old fuseboxes?
Checking/Evaluation – Before an upgrade or repair is performed, we check the underlying problem your existing fusebox has. For newly installed fusebox, we evaluate your electricity needs and apply the necessary type of upgrade.
Maintenance – Your fusebox may be upgraded but if you have existing problems with your electrical system, it could still get damaged. Our maintenance service also covers checking on your whole electrical system.
Everyone should know the signs of a switchboard problem to know when to get a repair and an upgrade. Here are the following:
Constantly tripping fuse– One of the main causes of tripped fuses is short circuit. This happens sometimes, but if your fuse keeps on tripping, it poses a serious underlying problem. An overloading is also a possible cause.
Lights Flickering – One common cause of flickering light is loose wiring. However, it the flickering also occurs on appliances, this means a problem with your fusebox's electrical capacity. Your fusebox may have an inadequate capacity to handle a demand of electricity.
Power Off – Your fusebox basically controls your electrical system. Upon checking light poles working outside compared to your property where there seems to be no electricity, this is an indication of a fusebox problem. This means a tripped wire or worse, a worn out fusebox.
Watch out for these warning signs to know when you should get a Switchboard/Fusebox Repairs and Upgrades Broadway to increase your safety and prevent more dangerous cases. You never have to be at risk of electrical shocks or fire with Gordon's Powers excellent upgrades. Attempting to perform DIY troubleshooting is not advisable. Leave the job to the skilled and professionals.
Hot Water Heater Repairs and Installation Broadway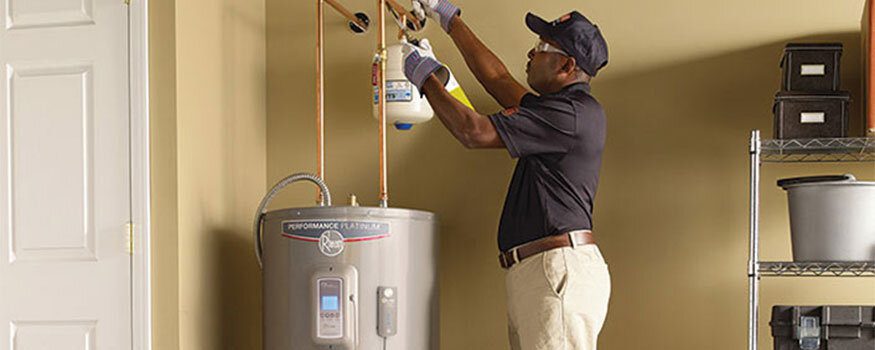 Your hot water heater may not be working right on a time you need it the most. Have it checked and fixed right away by the most professional and skilled electricians of Gordon's Powers. We can get your hot water heater working again in no time. For newly installed hot water heater, we are also the best to do the job.
As for experience, Gordon's Powers has been in the business for over 10 years. Our electricians handled hundreds of Hot Water Heater Repair and Installation Broadway.
Many household or business consider hot water a necessity. Homes, apartments, hotels, and restaurants use hot water almost all the time. Small faults may cause inconvenience. You don't have to experience those problems anymore. Gordon's Powers electrician is here to fix all types of hot water heater problems.
Here are common problems your hot water heater may experience:
Damaged Heating Elements– Heating elements, being responsible for water heating, may get damaged due to prolonged and unattended use. The elements burn out.
Damaged Thermostat – The thermostat is responsible in setting the temperature and monitoring it as well. Setting the temperature too high could actually destroy the thermostat as well as the elements. 
Loose wiring– Just like other appliance or device, your hot water heater could have loose wiring over time. This can cause your heater to malfunction.
Why is Gordon's Powers the best to hire for all your hot water heater needs?
Reliable Repair
Gordon's Powers perform the honest repairs and installations. We make sure that you get the most effective repair.
High-Quality Replacements
If some parts can't be repaired anymore, a replacement should be performed. Rest assured that our team uses the highest quality of materials and equipments for replacement.
Excellent Installation
Using the best hot water heaters, new installations are sure to be of great quality. Our team does careful and perfect installations. We also perform re-installation of existing water heaters.
Our team installs all types of hot water heaters. We install in-demand Photoelectric Smoke Alarms and Ionized Smoke Alarms to homes, small offices, and business structures. However, for larger structures with many levels and divisions such as commercial units, office buildings, and industrial areas, we install Interconnectable Smoke Alarms. Being installed in all corners of a premise, this alarm effectively alerts everyone everywhere in the area.