Level 2 Electrician Rozelle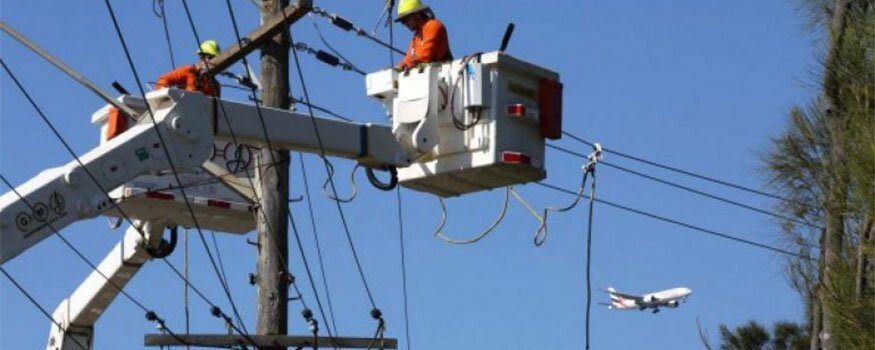 Do you have a new property that you need connected with the Power Mains? What you need is a Level 2 Electrician Rozelle to do the job. Level 2 Electricians are highly skilled and certified electricians who are responsible in repair, installation, and maintenance in Consumer Mains electrical services. Leave the task to the Level 2 Electricians who can effectively perform reliable service.
Gordon's Powers are the best in Consumer Power Mains electrical services across Rozelle. For over than  10 years in the business, our team of Level 2 Electricians performed all repairs and installations excellently and efficiently.
What should I look for in an Electrician in Rozelle?
An electrician should
Have practical knowledge and skills on the principles of electricity
Have the ability to understand the technical drawings, wiring diagrams and building plans.
Must know how to control and install electrical wiring and appliances to get the maximum benefit.
Only a skilled electrician will be able to deal with any sort of electrical problem, and at Gordon's Powers Electricians, our team of Electrician in Rozelle are highly talented in critical-thinking skills and can fix any sort of electrical issues, be it commercial or residential space. Book our 24/7 electrician today at 02 8315 2859.
Do you Offer Emergency Electrical services in Rozelle?
Yes, we have an expert team of emergency Electrician in Rozelle, who is available 24/7 to meet your electrical demands. Our electricians will carefully check & repair the damaged parts using the highest quality of materials for any replacements of parts. Call 02 8315 2859 to avail Special discounts, that are available for pensioners!
Do you provide level 2 Electrician in Rozelle?
Yes, we have level 2 Electrician in Rozelle. Our competent electricians are skilled, certified, and can exhibit their exceptional skills in repair, installation, and maintenance in Consumer Mains electrical services.
Our Electrician in Rozelle is the best because –
They are Permitted to operate on Ausgrid and Endeavor Energy
They are highly prompt
Available 24/7 to address your political problems
Why should Smoke Alarm be installed?
There have been many reports of fire as a result of downlights, loose wiring, short circuit, overloading, and because of old electrical systems. Our emergency Electrician in Rozelle helps you get Smoke Alarms installed, to keep you safe in your residence or commercial area. Give us a call at 02 8315 2859 and get a quick response with free consultation from our Electrician in Rozelle today.
Can you give me an estimate for my repair work?
We are happy to provide our customers with FREE estimates. But, our Electrician Rozelle does not give random estimates, instead, we make sure what we are doing & examine the parts that need replacement and provide only perfect estimates. Our pricings are honest and there are no surprises, as we price by the job and not by hour.
Gordon's Powers Level 2 Electricians Rozelle are the best for a number of reasons: Our Level 2 Electricians are:
Certified, skilled, and professional in all Consumer Mains related electrical services
Permitted to operate on Ausgrid and Endeavor Energy
Highly prompt in emergency matters
Available 24/7 to rescue you from any electrical problem
Our Level 2 Electricians perform top-notch performances in the following:
Installation of Underground and Overhead Service Lines – We can perform installation as such. We also perform alteration of Service Line from underground to overhead or vice versa.
Network Connections – Phone lines, internet services, and television cables are examples of Network connections that our Level 2 Electricians perform. We can install a ready connection from your premise to the Power mains for easy installations of your Network connections.
Emergency Repairs on Power Mains – An electrical fault in Power Mains will cause your electrical system to malfunction. This requires the fastest response and repair. Our Level 2 Electricians can rescue you anytime you need repairs done.
Meter Installation – This is one of the most common services our Level 2 Electrician perform. We install or uninstall meters in overhead or underground power mains.
UV Damaged Power Lines Repair – Power lines get damaged by the UV rays can be repaired or replaced by our Level 2 Electricians. We can increase the insulation of damaged lines or replace with either single or 3 phase.
Our Level 2 Electricians can solve all types of problems in your Power Mains in great quality and in a timely manner. Never hesitate to call you local Gordon's Powers Electrician now and we will help you promptly.
Emergency Electrician Rozelle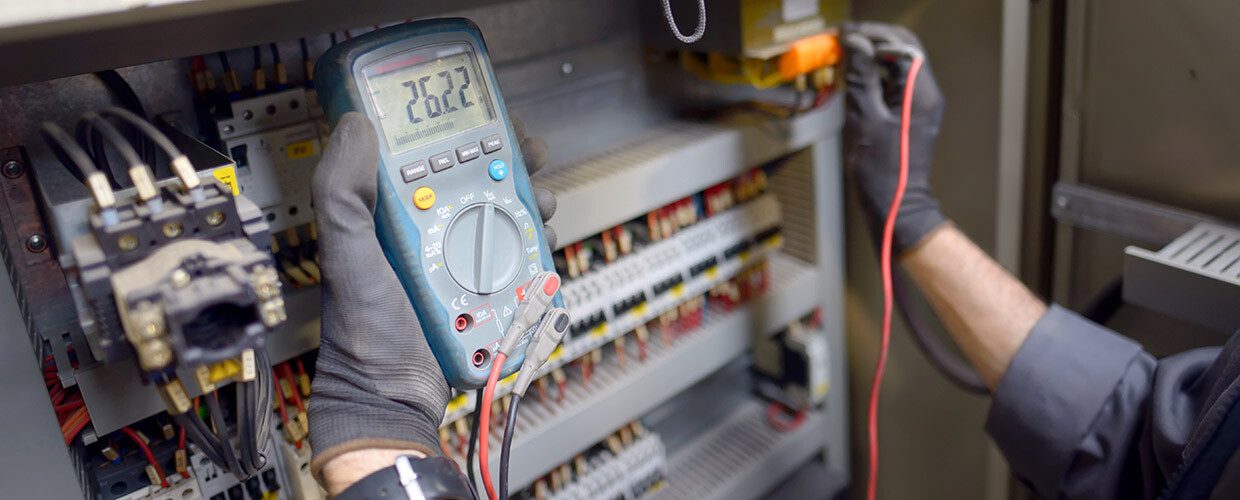 Have you been experiencing electrical issues and don't know what to call? An emergency electrician is what you need to help fix it right away. Electrical problems can cause you danger and distress and it best to have someone you can rely on in such cases. Good thing Gordon's Powers is here to help you fast and effectively.
With a team of highly skilled and professional electricians, all types of electrical issues will be fixed excellently and in a timely manner. For many years in the electrical business, rest assured that you have the best emergency electricians to rescue you at any point of time.
We can handle any small to big electrical emergencies such as:
Burnt Electrical Smells – This simply indicates a burning wire or component in any part of your electrical system. An electrical smell could possibly end up to fire if not attended on time. A repair or replacement of damaged parts need to be done quickly before putting the power on again.
Disconnected/Damaged Alarms – Alarms should be kept in a perfect working condition for it is an important tool for your home and business. A non-working alarm means decreased safety. It has be to be checked immediately by your local emergency electrician.
Hot or Blown Fuses –  This is an indication of an overload. The fuse acts to protect wirings and devices from too much current. Every fuse has amperage ratings. Once it's exceeded, the fuse will cause to blow or become too hot to touch. In this case, it has to be replaced right away with a specific ampere rating.
Seeing a simple but unusual electrical sign should be given a great deal of attention to avoid hazard and fatal situations. It has to be checked by your local Emergency electrician to prevent danger such as fire, electrocution, and other damages.
Why choose Gordon's Powers Emergency Electrician for your electrical emergency needs?
We have a team of excellent and professional 24/7 emergency electrician that you can rely on any time. All your electrical problems will be attended to whether it is a repair or a replacement. Having performed many successful repairs and installations, we are highly recommended in Rozelle. We will work hard on helping to keep your safety from any electrical hazard.
Smoke Alarm Installation Rozelle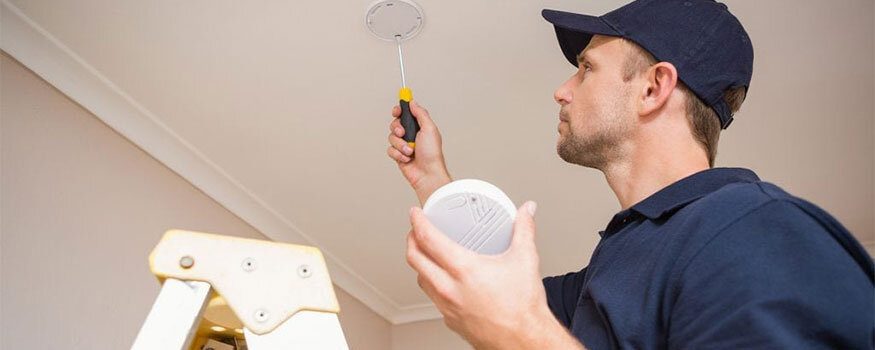 Have you been worrying whenever you smell a smoke in your property and don't know where it came from? It is time to put your worries at ease and have a Smoke Alarm Installation Rozelle to increase your safety. You never know when a fire could happen. It is best to make preventive measures to be away from danger.
Being over than 10 years in the business, Gordon's Powers is very proud to have provided amazing Smoke Alarm Installations to our valued clients in Rozelle. From homes to large establishments, our team has never failed to perform perfect installs.
Residential Smoke Alarm Installation – Your home is not in perfect safety without a Smoke Alarm installed. Having it will help your family be alarmed of the potential cause of fire and would also give enough time for evacuation.
Commercial Area Smoke Alarm Installation – Businesses always take a  the step to protecting their property and people. Gordon's Powers install the interconnected alarms for these structures because of its large space and sometimes number of floors. Our team can perfectly perform installs in a timely manner.
Industrial Area Smoke Alarm Installations – Some of these spaces commonly experience fire due to some materials and electrical malfunctions. A high powered Smoke Alarm is high recommended to be installed in all areas as possible. Gordon's Powers is experienced in providing Smoke Alarm Installations Rozelle in areas as such.
Some causes of fire are:
Electrical faults – This is one of the most common cause of fire in households, business, and other large areas. Loose wiring, short circuit, and overloading happens without even noticing them. If your unit has an old electrical system, you are more prone to electrical faults.
Flammable substances and materials – Due to the increase of temperature over the years, some chemicals or cleaning materials may produce fire to extreme heat. With the presence of light substances such as paper, cloth, and plastic, fire may easily be spread.
Arson or juvenile fireset – Unknowingly, arson might occur in some areas. Juvenile fireset in homes are also common. Either way, these have to be prevented. If these take place, with the help of a smoke alarm, it will be detected earlier.
Fusebox/Switchboard Upgrade Rozelle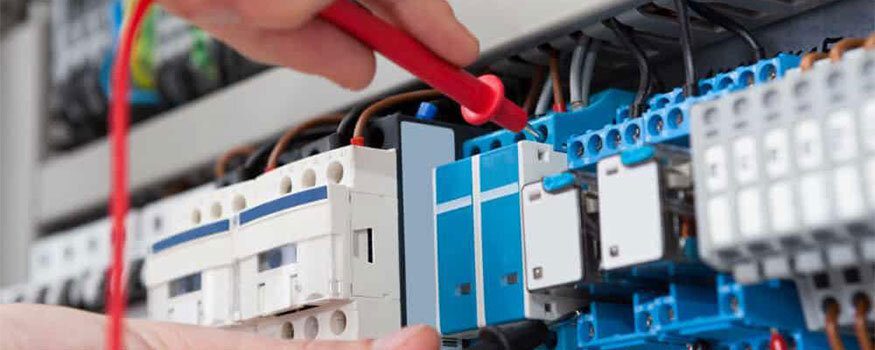 Do you have an existing old fusebox that's been causing your appliances some trouble working properly? This just simply means that your fusebox can't handle the demand you are putting to it. It is time for it to be repaired or upgraded. Some existing fusebox may be old or obsolete to work. To ensure your safety as well as your appliances, have Gordon's Powers do your Fusebox/Switchboard Upgrade Rozelle. For over than 10 years in the business, we leveled up the safety of hundreds of electrical systems by upgrading switchboards.
We have a professional and hardworking team of emergency electrician whenever your fusebox needs repair or upgrade. We will rescue you from all sort of fusebox/switchboard problem.
What is a fusebox and how does it work?
A fusebox is also known as a consumer unit. It is where the electricity in a home, unit, or premise is distributed and controlled. It is responsible for your electrical safety. When a damage or problem happens to a fusebox, this means a decreased safety and possible danger in your electrical system. And, this danger will be a hazard to you, your family, appliances, and unit.
What are the benefits of having a Fusebox/Switchboard Upgrade Rozelle? There are a number of benefits you can get from an upgraded Fusebox such as:
Increased Safety – An upgraded Fusebox has an increased safety. Your Fusebox/Switchboard will consist of safety switches or circuit panel to control the series of connections easily. No more blowups and unexpected down of power.
Expanded Capacity – Your appliances will work properly with the right amount of electricity it needs. An upgraded Fusebox can handle additional demand. Tripped wires and overloading will already be avoided. You won't experience overall flickering in lights.
No more blown fuses – Short circuit or overloading causes the fuses to become too hot to touch or blow. With an upgraded Fusebox/Switchboard, these will seldom happen which may reduce distress and damage to your electrical system.
Gordon's Powers is the best provider of electrical services in Rozelle. With an amazing and reliable team of electricians, all your Fusebox/Switchboard Upgrades are in safe hands. Our 24/7 emergency electricians are available for any repair to your damaged fuseboxes anytime. We always prioritize your safety.
Hot Water Heater Installation Rozelle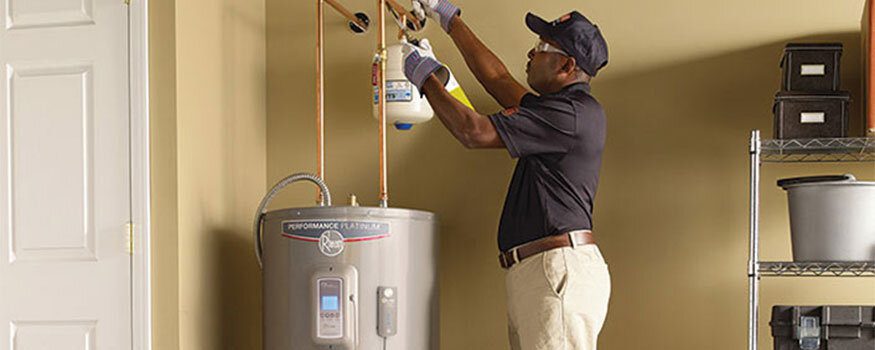 Are you tired of boiling huge amount of water every time you need it? Don't tire yourself anymore and get a Hot Water Heater installed in your home or business. Choose the best brands of Hot Water Heater and electricians to perform the install for you. Look no further. The excellent and  professional team of electricians from Gordon's Powers can perform your Hot Water Heater Installation Rozelle perfectly and with ease.
Gordon's Powers is very proud of our friendly, hardworking, and dedicated electricians in performing Hot Water Installations in Rozelle for over 10 years.
Why having a Hot Water Heater helpful?
Improves Health – Hot or warm water is very beneficial for the health specially for the tired body. No need to boil water to have a warm relaxing bath. Washing dishes with warm water also gives your hands the comfort it needs.
Cleanliness – Effectively clean clothes, blankets, or rugs using hot or warm water to kill germs and bacteria. You could also use the hot water for sterilizing big materials or areas without the need of boiling too much water.
Gordon's Powers can install Hot Water Heaters in all sort of units such as:
Residential – Homeowners are the top users of Hot Water Heaters. It is used frequently in most household activities. Our electricians are very experienced in these types of installs and we know perfectly what type of Hot Water Heater needed such as conventional tank which stores a steady heated water.
Hotels/Apartments –  Hot Water Heaters are in demand in businesses like Hotels  Apartments. To ensure the guests convenience, having hot water is a must. Gordon's Powers commonly install Hybrid Hot Water Heater Systems for these types of huge structures because of the demand of hot water and saving energy at the same time.
Office/Commercial Areas – These types of structures such as office buildings, restaurants, or supermarkets only use hot water as needed. We commonly install the Tankless Hot Water Heater or a Conventional Hot Water Heater when requested or also Storage Hot Water Heater in some cases.
Why get Gordon's Powers services for your Hot Water Heater Installation Rozelle?
Gordon's Powers can install the best brands of hot water heater for your unit. We know exactly the type you need. Plus, we have the most honest and hardworking electricians to perform the installations for you.