Level 2 Electrician Petersham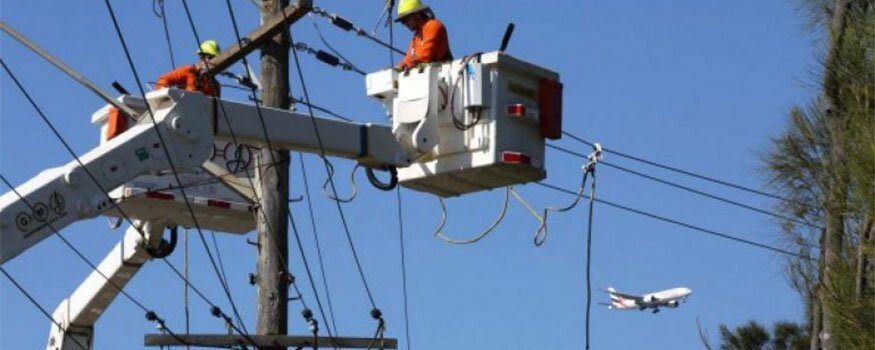 When you want a Level 2 electrical job to be completed without running into any hassle, you can contact Gordon's Powers and we can send all our best Level 2 Electrician Petersham to work on any requirements you need to get your mains service lines up and running in perfect condition. Our team can work under pressure and strict deadlines for your home electricity and commercial electrical supply.
Consumer Mains Repair Petersham at Gordon's Powers
Gordon's Powers has more than 10 years of working experience with consumer mains. We perform installations, upgrades, repairs on power cables, meters, power poles and more. Our Level 2 Electrician Petersham can operate in all four categories:
Category 1 : Disconnection and Reconnection of power mains.
As your Level 2 electricians, you can be confident that our team can help you with disconnecting and reconnecting your mains service lines for any purpose such as repair works, maintenance or relocation.
Category 2 : Underground Service Mains
If you prefer to have your service mains installed underground for a clean connection or if overhead power mains are not feasible in your area, Gordon's Powers Level 2 Electrician Petersham can assist you with the installation which includes excavation works, cabling, installation of meters and more.
Category 3 : Overhead Service Mains
Same as underground service mains, your trusted Level 2 Electrician Petersham can also assist you with overhead service mains. Whether it is an installation or repair work, we have no problems in providing an awesome performance and deliver best results so you can have a reliable and lasting consumer mains connection.
Category 4 : Metering Works
Any work that relates to metering is well-taken care of by Gordon's Powers Level 2 Electrician Petersham. We can install your meters depending on your electricity subscription and activate it. Our expert electricians can also perform repair and replacement of your meters depending on the severity of the damage.
UV Damage Consumer Mains Petersham at Gordon's Powers
Notices from Ausgrid and Endeavour Energy regarding UV damage on your consumer mains can weigh you down. But with the help of Gordon's Powers Level 2 Electrician Petersham, we can help rectify the defect with affordable service fee and guaranteed results. We will diagnose the severity of the damage first and will add insulation when needed or totally replace the cable.
Emergency Electrician Petersham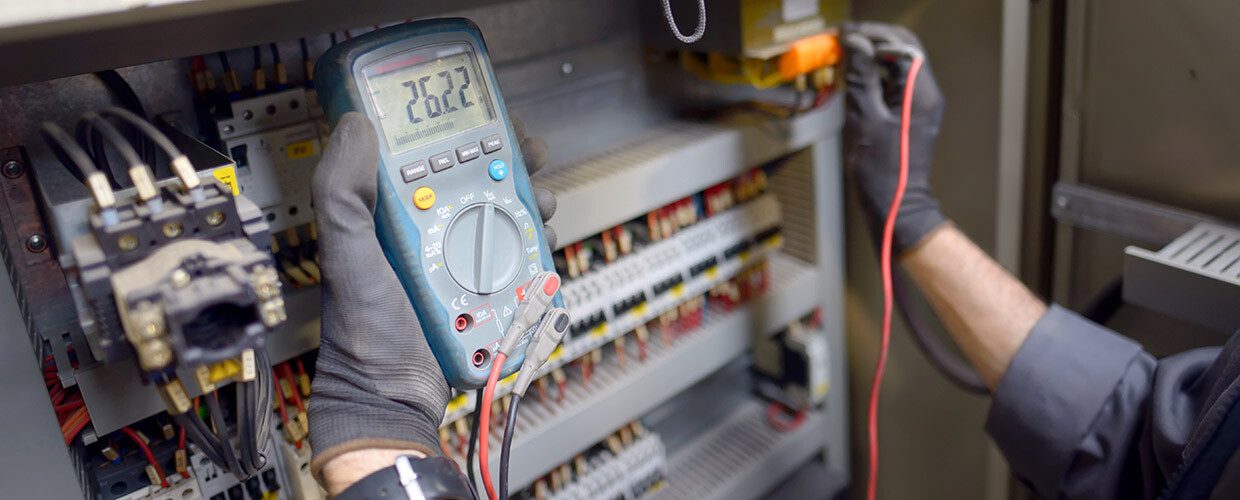 Flickering lights, faulty alarms, sparking fuseboxes and more? Are you having these problems with your power systems or security systems lately? These are among the signs that Gordon's Powers Emergency Electrician Petersham is looking out for which classify as electrical emergencies. When you observe these signs, you can contact us right away and we can come to your place in less than an hour.
When you run into an emergency, you can obtain quick assistance once you dial our friendly number. Gordon's Powers offers a 24-hour Emergency Electrician Petersham that can fix your electrical worries such as the following:
Power poles / Mains down
For any concerns regarding power or mains service lines, Gordon's Powers Emergency Electrician Petersham is the one to call. We have the permit and license to operate on consumer mains to perform repairs, replacements and maintenance works. Our ute is fully-geared with equipment that can help with fault detection and even replacement of timber or concrete power poles in case one is damaged due to lighting or stormy weather. 
Power or lights out
Once your lights turn off without you initiating it, it is absolutely an electrical emergency. You can either have an overloaded circuit that causes the power to go down. With the help of your professional Gordon's Powers Emergency Electrician Petersham, you will have your power restored in a very little time. Our team can quickly determine what caused the problem and can fix it right away during the first visit. 
Security alarms disconnected
Have you tested your security alarms lately? If you find that your security system is not working as intended, place a call to Gordon's Powers immediately and our 24-hour Emergency Electrician Petersham will come to you no matter what time it is. Our priority is to make sure your security systems are working perfectly to protect your family and assets. With Gordon's Powers, your safe and secured! 
Preventive Maintenance
Why is an electrical preventive maintenance an emergency? This is so because it needs to be carried out as equally important as attending to an emergency that just happened. The only difference is, working on preventive maintenance reduces the risk of damage to lives and properties. Gordon's Powers Emergency Electrician Petersham can perform frequent preventive maintenance for your homes and offices to avoid an electrical emergency from taking place. We do round checks on your wirings, connections, electrical components, switchboards, mains service lines and more.
Smoke Alarm Installation Petersham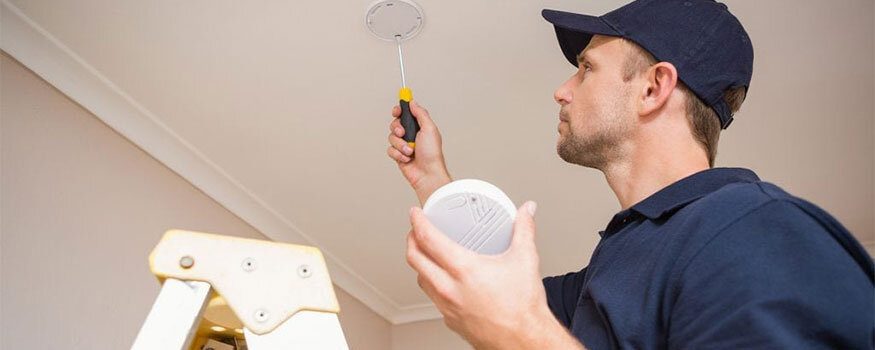 Do you know that most fire incidents can be 100% prevented if you have smoke detectors that are properly placed and working in great condition? In Petersham, fire mishaps are reduced over the past 10 years due to the help of Gordon's Powers Smoke Alarm Installation Petersham service. You may not see the benefit of having smoke alarms installed on your premise, but you will be thankful you invested in these small devices. Fast spreading fire can grow in just minutes and the only way to control it is through smoke sensors.
Smoke alarm installation service by Gordon's Powers carries a guarantee that you will get the following advantages:
Genuine customer service from our certified Petersham electricians
Fast turnaround time for every smoke alarm installation projects
FREE quote on every consultation call
Upfront fixed pricing prior work commencement with no hidden charges
24/7 electrical service in case of emergency repairs for your smoke detectors
Expert advice for both wireless and hard-wired smoke alarm system
With every smoke alarm installation service that we render to our customers, both homeowners and business owners, we offer service and product warranty. Our smoke sensors are made by top-notch manufacturers that have years of expertise in smoke alarm systems.
Planning and Layout of Smoke Sensors
Your smoke alarm system will be useless if sensors are not placed properly for smoke to access them. For first time installations, Gordon's Powers can help plan install points for the sensors and understand a few considerations such as the following:
Every floor of your homes and business buildings
Just before the door of every sleeping area or outside the bedrooms
Not installed in airy areas that may blow away smoke before they reach the sensors
Sirens should be positioned in an open area so it can be heard in all sections of the building to immediately alarm everyone
The Gordon's Powers team can give a peace of mind that no matter what time of the day or night, you have a reliable system that will alarm you of any fire breakout, especially those electrical fire that occur behind the walls, ceilings and floors.
If you have a current smoke alarm system installed, our team can perform a one-time inspection to evaluate if the planning and installation can effectively detect smoke. We will also give you further advice about what to look out for regarding fire protection and install additional sensors if needed.
Switchboard/Fusebox Repairs and Upgrades Petersham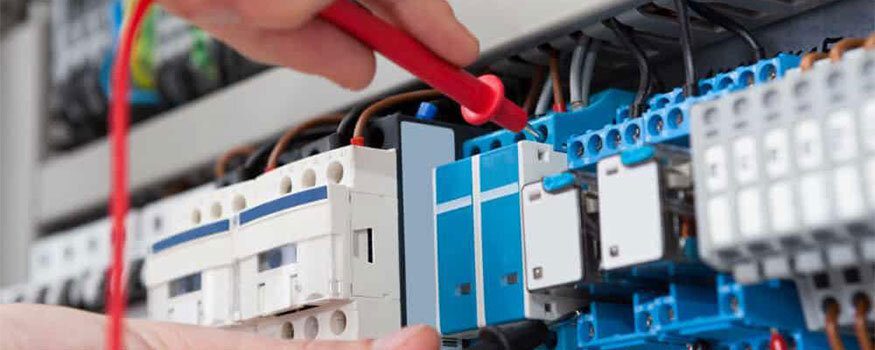 No power trips? No worries of adding more appliances for your household or office use? These are among the best things that a perfectly functioning switchboard or fusebox can give you. With the right team of local Petersham electricians at Gordon's Powers, we can make your switchboards go faultless as we bring you with the best repairs and upgrade service in Petersham.
If you are a homeowner or a business owner in Petersham, it is a wise decision to get a reliable partner who can give you an on-time and on-budget switchboard repair and upgrade works. With more than 10 years of electrical service for the Petersham community, we are already familiar on how your electrical circuits are designed and have the best practices and solutions for any works that concerns all types of switchboards and the components that go with it.
When you are planning to make any changes on your switchboard, it is better to contact a licensed electrician like Gordon's Powers to perform a quick inspection of your electrical system, switchboards and load capacity. You can count on us anytime you need our expert advice and service. We value our customers above all and always provide them with immediate assistance especially during emergency situations.
Residential Switchboard Repairs and Upgrade Petersham
Switchboards at home operate non-stop as it delivers electricity to your appliances, devices, gadgets and more. Even when you are asleep, your security system, alarms and other appliances highly depend on electricity to do its own job. Normally, switchboards works in good condition up to 10 years. However, if your electrical circuits are always congested, it can wear over a short period of time and may require repair works. Gordon's Powers is an expert  in residential switchboards with different sizes and components. Our electricians can perform any necessary repair works with the use of our specialized tools and materials. We also respond to expedite requests (whenever possible) for any repair works as we value your time and understand your electric needs.
Commercial Switchboard Repairs and Upgrade Petersham
Gordon's Powers provides a full service in the installation, repairs, maintenance and upgrades of commercial switchboards and fuseboxes. In Petersham, our team helps contractors and business owners with renovations by providing our affordable switchboard upgrade and repair works. We always work on schedule and never delay work completion to meet the demands of your business. For switchboard upgrades or replacements, our electricians will assess your current rewiring system and will recommend the right switchboard for your business use.
Hot Water Heater Repairs Petersham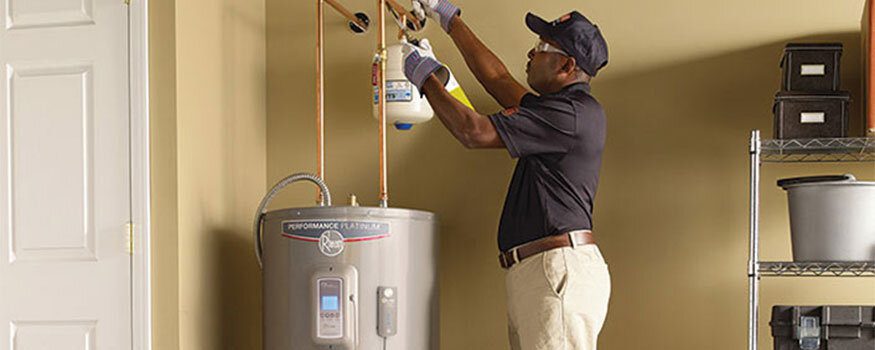 Has your shower lost hot water while you are taking a bath? It is a complete disaster when you have this problem during the cold months. If you find this problem unbearable, you can call Gordon's Powers and we are ecstatic to provide you the best repair service you need. Our Hot Water Heater Repairs Petersham service is an absolute advantage for you if you are looking for a long-lasting and permanent fix to your hot water heaters.
Getting a full understanding or a rough idea of the common signs that your hot water systems are failing is crucial to avoid any inconvenience in the future. At Gordon's Powers, we can help you determine when to call our team for repair works.
Leaky or Burst Tank Repairs
When you see a pool of water under your hot water heater tanks or notice waters dripping from the top of the tank flowing to the body of the tank where the electricals are located, you need to contact a technician as soon as possible. Gordon's Powers can do a quick inspection of your hot water heater tanks to see if it can be repaired or already needs replacement. Our skilled hot water technicians can repair burst tanks and use high quality sealants to cover the leakage.  We will also do a complete test to measure the effectiveness of the solution and can perform regular check up as a warranty to the repair work.
Non-working Heating Elements Diagnosis and Repair
If there is no more hot water working on your household or commercial space yet the thermostat and electrical aspect is in good condition based on our testing, Gordon's Powers will check on the heating elements of your hot water heaters. If an element is already corroded or no longer working, we can replace the element to resume the normal operation of your water heaters.
Old Hot Water Heaters Repair and Replacement
Hot water heaters normally lasts for 10 years. Beyond that time frame, problems are most likely to happen as all components are starting to degrade. Our team at Gordon's Powers will help inspect your hot water heating system and perform a series of quality repairs and replacements to maximize the full operation of your hot water heaters. Although, repair works on old hot water heaters do not guarantee that it will operate like a brand new one, Gordon's Powers will help reduce any hiccups you may encounter in the future.