Level 2 Electrician Uhrs Point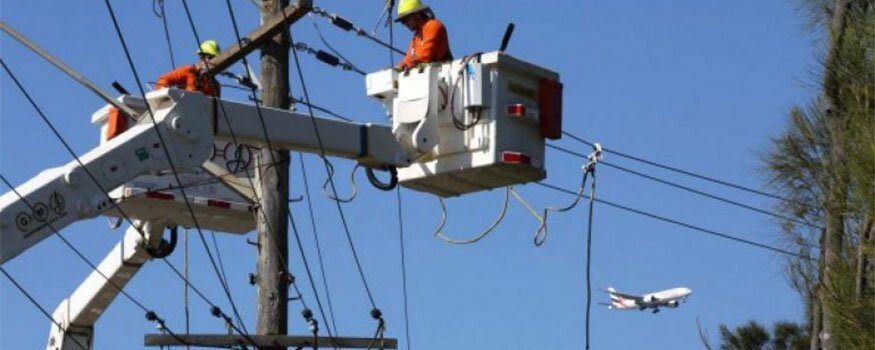 Do you have a major electrical work for a Level 2 Electrician Uhrs Point and want it finished as soon as possible? In Sydney, all major electrical operations concerning consumer mains should only be handled by the right professional to avoid any accidents and improper handling of electrics. For all your business or home consumer mains electrical concerns, you can rely on Gordon's Powers Level 2 Electrician Uhrs Point.
Gordon's Powers has more than 10 years of experience in providing ace Level 2 electrical  service in Inner West. With our concentration in Uhrs Point, you will definitely feel optimistic to have fully licensed Level 2 electricians to reach you fast and finish the work within the same day. Our Level 2 Electrician Uhrs Point at Gordon's Powers can help you with the following category II electrical works:
UV Damage Defective Notice Repairs
Defect notices from your local energy network like Endeavour Energy and Ausgrid should be dealt immediately to avoid disruption of power supply caused by damaged cables. With Gordon's Powers' UV Damaged Consumer Mains in Uhrs Point service, our team will fix the UV damaged cables by adding more insulation or replacing the damaged part. Our UV damage repairs are reliable and you won't be receiving any UV defect notice for a long time.
Consumer Mains Repairs Uhrs Point
Anything concerning your consumer mains, you can consult with Gordon's Powers. Our Level 2 Electrician Uhrs Point service has quickly resolved hundreds of booking appointments over the years of service. We have attended to several consumer mains issues such as:
Metering equipment repairs and replacements
Fuse repairs and replacements
Overhead and underground power mains repairs
Replacement of damaged power poles and pillars
Repair of single and three phase consumers mains – available 24/7
And more!
Consumer Mains Installations
Aside from our effective consumer mains repairs service, Gordon's Powers are often hired to complete new provisioning of mains service lines for both domestic and commercial  settings. We can mount power poles or overhead mains and excavate the earth for underground mains without help from another service provider. We can completely connect you from your local energy company's power source and bring it to your premise so you can have the convenience of quality electricity to run your everyday routine.
Emergency Electrician Uhrs Point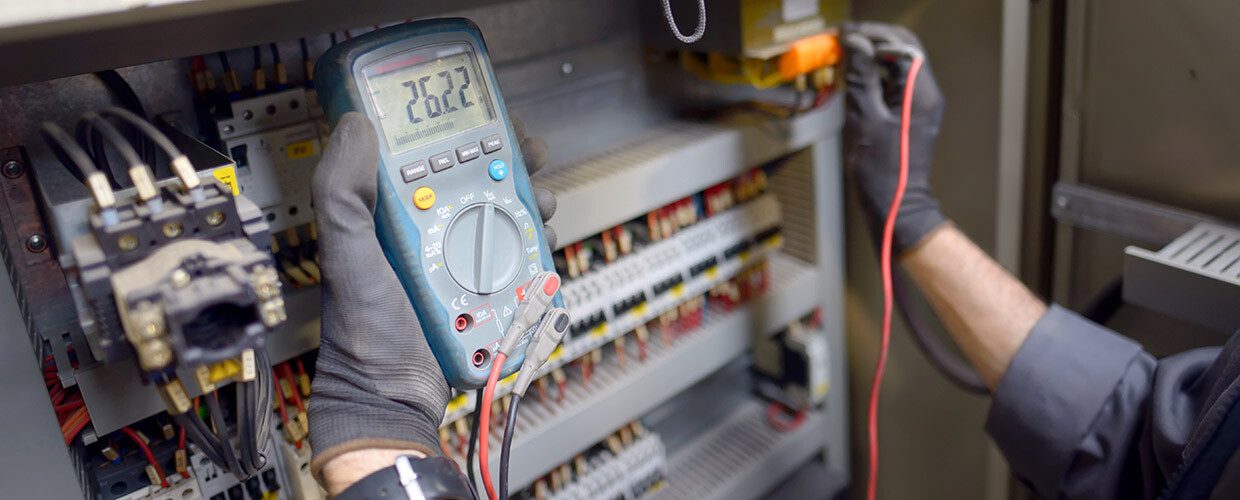 Are you terrified seeing your mains service transformer blow up and knocked your power down? You have to call an Emergency Electrician Uhrs Point.  Whenever you face an electrical emergency, make sure that you have Gordon's Powers' 24-hour Emergency Electrician Uhrs Point contact number saved on your phone with quick dial. No one wants any emergency to happen but we recommend our customers to be ready at all times. For example, a dangling wire that is early reported to Gordon's Powers Emergency Electrician Uhrs Point and fixed immediately will not harm anyone and avoid damage to property. Safety is everyone's responsibility and becoming your rescue team is our number one priority.
There could be many causes of an electrical fire outbreak, but there could only be one emergency electrician Uhrs Point to save you from fire hazards. And that is Gordon's Powers. With more than 10 years of providing an immediate rescue to the Uhrs Point community regardless of whether you are a homeowner or a business owner. We attend to any emergency situations that requires electrical expertise to help mitigate the problem.
24-hour Domestic Emergency Electrician Uhrs Point
Gordon's Powers has always been protective to our fellow Uhrs Point locals. Over the years, we have developed a strong commitment and long-term relationship with our customers. This makes us as your proud Emergency Electricians in the entire Inner West Sydney. Our team continues to promise that we will be with you anytime you need our help 24 hours a day, 7 days a week and 365 days a year including holidays!
Our team of licensed electricians will come and perform quick emergency repairs of faulty appliances, bad wiring, water in contact with wires (including damp surfaces on walls, floors and ceilings where electrical wires are crawling), recurrent tripping of circuit breakers, blown fuses (for old fuseboxes), dangling overhead power mains cabling, trees in contact with power lines and more. Just give us a ring and our team will arrive at your homes to bring you the help you need.
24-hour Commercial Emergency Electrician Uhrs Point
Commercial electrical emergency is a bit complicated compared to residential electrical issues since it involves numbers of switchboards and circuit breakers. This, however, is not a challenge with Gordon's Powers. Our team has faced hundreds of commercial electrical emergencies and has helped business owners resume to their normal business operations right after our effective emergency repairs and maintenance works.
Smoke Alarm Installation Uhrs Point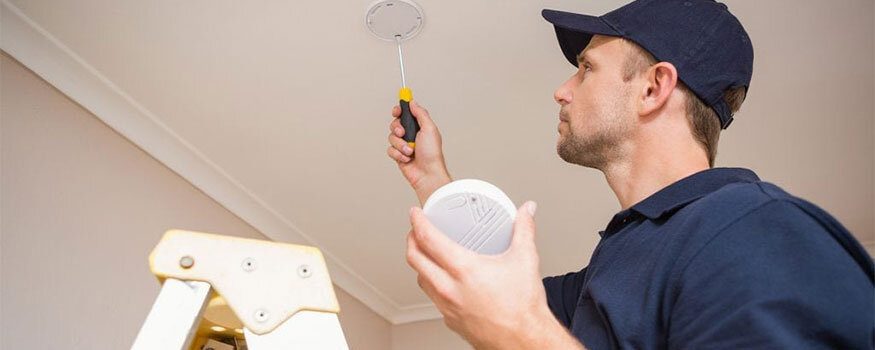 Is your home protected from methane? Only way to find out is to have a Smoke Alarm Installation Uhrs Point. It may not be obvious since methane or natural gas is invisible and odorless. The only way to detect its presence is by smoke alarm systems that include the detection of natural gas. How do you achieve to have one installed in your homes and offices? Get Gordon's Powers Smoke Alarm Installation Uhrs Point service and we will provide you with an effective solution of smoke sensors that can detect smoke, fire, carbon monoxide and natural gas.
With the latest development in smoke alarm systems, Gordon's Powers are able to bring our customers in Uhrs Point with smoke detectors that can sense all 4 types of air hazards built in every single smoke sensor. We deploy these smoke sensors in appropriate points within your premise to make sure that any occurrence of these air hazards are detected the earliest to give you warning to immediately vacate the place. Our smoke alarm installation service has never failed our customers to feel safe and protected during their sleep when everyone is easily unguarded.
Gordon's Powers follow Australian standards that sets smoke alarms to be:
Photoelectric
Photoelectric smoke sensors see smoke through combustive particles and slow-smouldering fire which makes it accurate and reliable compared to ionization smoke sensors that only senses particles of combustion. Gordon's Powers can supply and install quality photoelectric smoke sensor from top Australian brands. We can also help maintain these sensors by cleaning them when needed using high ladders.
Hard-wired and Interconnected
Although wireless smoke alarms brings a lot of promise in portable locations, hard-wired or mains smoke alarms are strictly advised for use especially in homes where fire is likely to happen. Since it is directly connected to your electrical system, the chances of it not functioning at the needed moment is highly unlikely. Gordon's Powers can hard-wire these sensors and interconnect each sensors together so when one sensor detects smoke, CO, fire or natural gas, it will alert the rest of the smoke sensors and bring you warning wherever you are in the your premise.
Installed in Bedrooms, Hallways, Stairs and Exit Paths
Why are smoke alarms always suggested to be installed in sleeping areas? It is because fire accidents can be fatal for those that are in deep sleep or those who are heavy sleepers. Gordon's Powers will install smoke sensors in bedrooms, hallways along the bedrooms, stairs and exit paths.
Switchboard/Fusebox Repairs and Upgrades Uhrs Point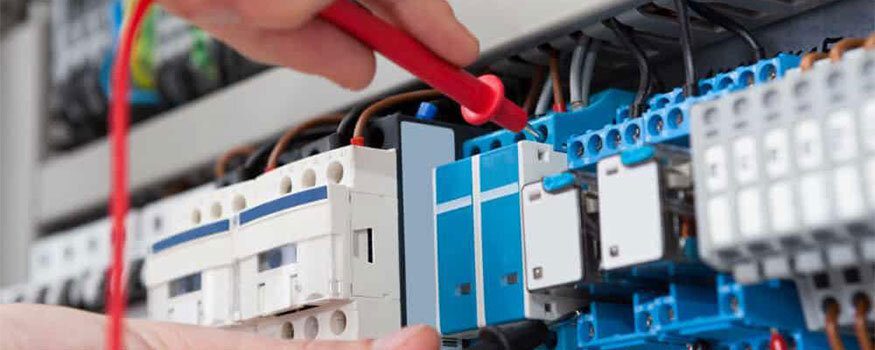 Do you think you need to upgrade your switchboard? If you are not sure whether you need one, let Gordon's Powers Switchboard/Fusebox Repairs and Upgrades Uhrs Point help you with your needs. There are many signs leading to the degradation of switchboards. It can wear and act abnormal over time. Among the signs include frequent power loss (only occurs within your premise), tripping circuit breakers, appliances getting damaged in just a short period of time, flickering of lights, appliances running in low voltage and more.
Gordon's Powers will not recommend that you upgrade your switchboard for no apparent reason. If you are using an old fusebox which do not support your modern appliances, then an upgrade is needed. We can suggest you with cost-effective switchboard devices that are from trusted brands like Hager, LAI, Nilsen, Schneider and more. We will also ensure that you have RCDs like safety switch installed for full protection.
When it comes to Switchboard/Fusebox Repairs in Uhrs Point, Gordon's Powers can provide you with a checklist of the common switchboard issues. When you come across one, all you have to do is to call Gordon's Powers and we will be with you to fix the problem.
Blown fuses
If you are using those old types of fuseboxes and observe some of the fuses has already blown, the need to get an emergency electrician is of the highest priority. You home or business center is bound to have an electrical fire when you delay another day to get your fuseboxes fixed. With Gordon's Powers, you can count that our team will check all areas of your electrical system from the point of attachment to the fusebox and up to powerpoints. We will replace all blown fuses with high quality replacements or will help you with an upgrade.
Flickering lights
If one or two bulbs flicker, it could be only be a problem with your bulb fixture and the bulb you are using. Sometimes if your bulbs are not compatible with your light fixture, it creates a spark as reaction. However, if half of your lighting or your whole lighting flicker the same at once, it can be a sign of a loose circuit breaker connection for lighting. Our team at Gordon's Powers can quickly identify improper installation of switchboard components that is causing the problem or diagnose of your appliances and lighting has already been overloading your circuits.
Hot Water Heater Repairs and Installations Uhrs Point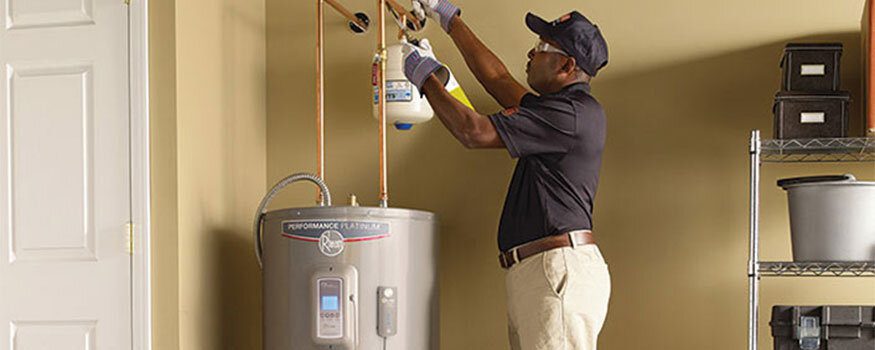 Been wanting to get to your hot tub because of a very stressful day at work, only to know your hot water heater is not working anymore? Get a Hot Water Heater Repairs and Installations Uhrs Point service to check on it. This is indeed a hassle but can be quickly fixed by Gordon's Powers Hot Water Heater Repairs and Installations Uhrs Point service. Hire our licensed hot water heater specialists and the next thing you know, you enjoy bathing in a perfect and clean hot water again.
Gordon's Powers are in the business of providing quality smoke alarm installations for more than 10 years. We have the best electricians and gasfitters in Uhrs Point to handle repairs and installations of the following types of hot water heater appliances:
Electric Hot Water Installation  and Repairs by Gordon's Powers
One of the common and easiest to install type of hot water heaters are the electric water heaters. It normally comes in storage tanks which allows the system to reheat the hot water for supply. This is also a reason why it is mostly expensive in some occasions. With Gordon's Powers, we can give you tips on how you can use your electric hot water heater smartly. We can assist you install off-peak relay electricity so you can use high energy appliances when electricity cost is low. Our team can also perform same-day repair works and 24-hour standby emergency repairs when needed.
Gas Hot Water Installation  and Repairs by Gordon's Powers
Using a gas hot water heater can benefit you in the long run since it does not require electricity to heat water. Gordon's Powers are also licensed gasfitters that can mount and install gas hot water tanks, burners, pilot light and valves. We will test everything after the installation is made to ensure that there are no gas leaks and that water is perfectly heated.
Repair works for gas hot water heaters might be a bit complicated but with the help of professionals like Gordon's Powers, fix can come very handy because of our in-depth expertise. We also have replacement parts from major manufacturers in Australia.
Solar Hot Water Installation  and Repairs by Gordon's Powers
Among the two hot water heaters discussed above, solar hot water heaters are the most energy-saving appliance. It does not require electricity or gas to run, but convert the sun's energy to electricity to run it. Gordon's Powers are highly-trained to fit solar panels on your roofs and connect it its water heater appliance to complete the installation. Repair works are also  not a problem since our team is well-versed with solar hot water heaters.