Level 2 Electrician Abbotsford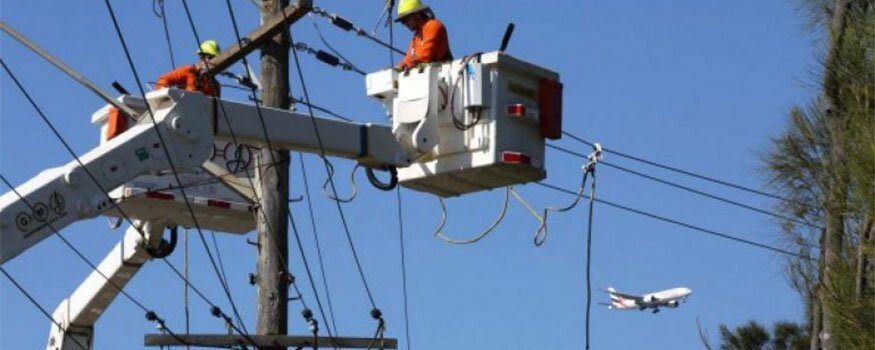 Are you in need of a Level 2 Electrician Abbotsford to do an underground service line to get your property connected to the electricity network? Don't worry at all. You have Gordon's Powers Level 2 ElectriciansAbbotsford to handle your underground service installation with perfection. With our over than 10 years in the business, our experience is incomparable. We won't let you down and you can expect high quality performance in all of our services. Being permitted to perform on Ausgrid and Endeavour Energy, rest assured that your service lines are in safe hands.
Our licensed Level 2 Electricians can handle all types of services on your consumer mains such as:
Disconnection of Property to the Network
This is commonly requested by property owners who are leaving a property temporarily or permanently. Our Level 2 Electricians can easily perform this task once the property owner has all the necessary papers needed for disconnection.
Overhead Service Line Repair and Installation
Overhead service lines commonly get damaged due to many factors such as the weather, other objects, and even lightning… Our level 2 Electricians are the fastest to perform the repairs needed. For installation, we perform thorough planning of your service line to provide a high quality installation. We use the highest quality UV resistant cables to reduce the risk of broken insulation.
Underground Service Line Repair and Installation
Most underground lines get damaged by external objects, water, and excavation. These should be fixed as soon as possible to avoid further electrical damage. Gordon's Powers are can perform all repairs in a timely manner. We also perform excavation for your underground service line or add lines to your existing excavated line.
UV Damaged Cable Repair and Replacement
Having UV damaged cables can cause malfunction in your electrical system as well as danger. It has to be attended to and fixed right away. Our Level 2 Electricians can repair the broken insulations. However, for extreme damages, we perform entire cable replacement to ensure that your electrical line is reliable.
Let Gordon's Powers Level 2 Electricians Abbotsford handle your consumer mains for excellent results. To avoid getting potential problems, we can do maintenance of your service lines. We are available 24/7 for all emergency repairs and installations. Avail our special offers and affordable rates to fully provide you satisfaction.
Emergency Electrician Abbotsford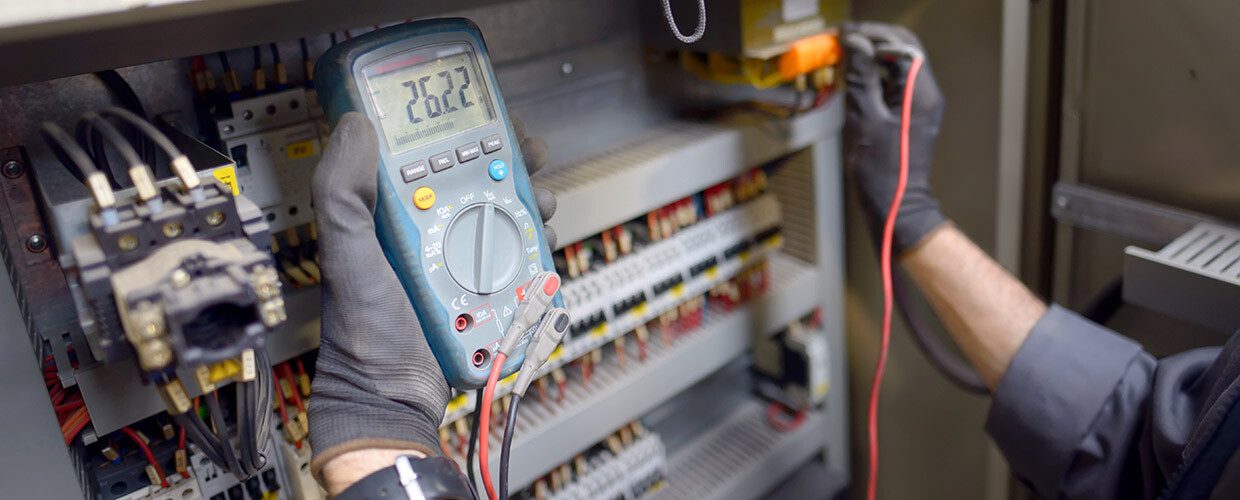 Do you experience a power outage that only happens in your premise? To know what is going on, it is best to call Gordon's Powers Emergency Electricians Abbotsford to check the source of the problem. Don't attempt to perform DIY troubleshooting for this may pose danger. Just rely on us anytime. Being available 24/7, we can attend to your needs as soon as possible. Emergency repairs and installations are performed with the highest performance.
Being in the business for over ten years, our emergency electricians continued to grow and turned to be most experienced due to hundreds of successful services we performed across Abbotsford.
Electrical Emergencies are stressful situations that we may experience any time and any day. If you don't give action to the problem, it can cause serious harm and damage to you and your property. To avoid these from happening, it is best to address every little problem big to small.
Pay high attention to simple signs of electrical emergencies such as:
Flickering Lights – Light bulbs flickering may be normal if it seldom happens. However, if the flickering has been frequent and occurs on appliance lights as well, it may be caused by serious problems.
Electrical Smoke – Smoke is a sign of a burning wire or other electrical parts. This is a situation that needs the help of your local emergency electrician. An underlying problem has to be identified to get fixed right away.
No Power – It doesn't need for you to panic when you experience a power outage. However, if the problem occurs only to your property, a serious problem regarding your service mains may be a cause. It has to be attended to by your local emergency electrician as soon as possible.
Gordon's Powers can handle emergency repairs in almost everything such as:
Short Circuit – This electrical problem normally happens when 2 conductors ignite resulting to too much current flow. This can cause a power source to be destroyed and the appliances connected to the circuit to get damaged. Our team can provide quick repair for affected circuit to get it back up.
Circuit Overload – Being a common problem encountered by many customers, our emergency electricians are highly experienced in providing prompt repair to circuit overloads. We can also install additional circuits for you to avoid plugging too much appliances and devices in just one.
Smoke Alarm Installation Abbotsford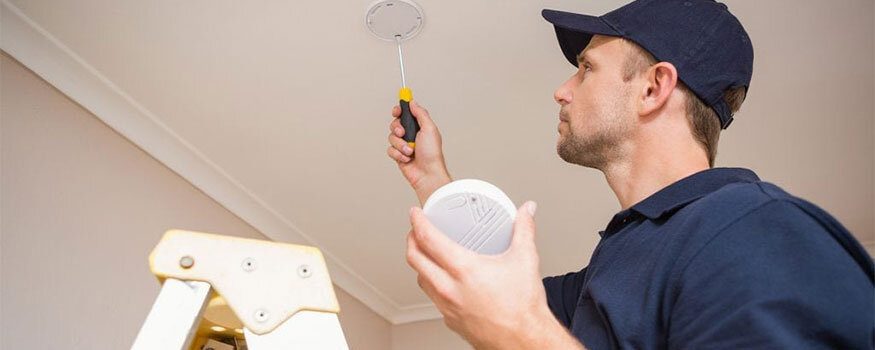 Do you need to relocate your existing smoke alarm system? Have it done carefully and excellently by the best electricians from Gordon's Powers Smoke Alarm Installations Abbotsford. With our team, you are in great hands. We never fail in providing the best services to help increase your safety from potential fire.
We are dedicated to extending our services to help each and every household or businesses. Aside from the reliable services, we also have affordable rates that can fit your budget. For over than 10 years, these factors have made us highly recommended in Abbotsford.
Smoke Alarms are important devices that need to be in the best condition. It works to help with your safety. Having a reliable one can put you to sleep better at night. You'd be confident that you will be alerted of any potential fire even in the middle of your sleep. And, Gordon's Powers will play a big role in your need of dependable smoke alarms.
Our team is experienced in all types of Smoke Alarm Installations such as:
Domestic Smoke Alarm Installations – These installations are performed in residential properties. Our team has the best types of smoke alarms that will function well in every home. We can design your smoke alarm's network to make it function better according to your home's design and structure. We recommend installing the Dual Smoke Alarm for these properties. With its ability to detect 2 types of fires such as slow burning and fast growing fire, it can save you best from any potential fire.
Commercial Smoke Alarm Installations – Our team has high experiences in installing smoke alarm systems for commercial properties such as hotels, restaurants, shopping malls, office buildings and others. These structures have big areas and numbers of rooms and floors. They require a more advanced smoke alarm system installation. We commonly install the Interconnectable Smoke Alarms for commercial areas. It has a network of smoke alarms connected altogether to trigger the rest of the alarms once a single alarm detected smoke. Using an isolation button, it is easy to determine the exact location where smoke started.
You don't have to worry anymore with Gordon's Powers being your local electricians. With our high knowledge in smoke alarm Installations, rest assured that your devices will be in great condition.
Switchboard/Fusebox Repairs and Upgrades Abbotsford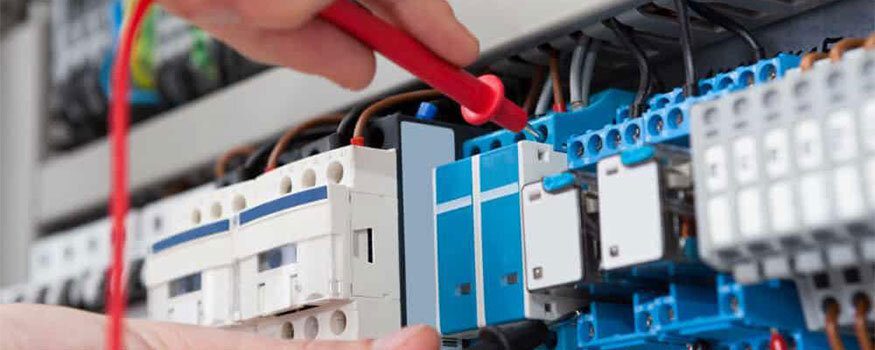 Keep your electrical system in good condition with a reliable Switchboard/Fusebox Repairs and Upgrades Abbotsford service. Fuses are meant to trip whenever something goes wrong such as overloading and short circuit. Having an incompatible fusebox and electrical system can cause numbers of electrical problems. Begin to prevent them from happening. In Abbotsford, you have Gordon's Powers electricians to do anything to improve your fuseboxes.
Old fuseboxes have no place when it comes to providing your safety. It is completely unreliable. We highly recommend Switchboard/Fusebox Repairs and Upgrades. Depend on us and we can turn your fuseboxes as good as new which functions well to protect your electrical systems.
Here are some disadvantages your old fusebox may cause:
Fusebox Damage – Fuses getting tripped is already dangerous. It happens on simple electrical problems. However, in case of overloading, your fusebox could explode. With an old fusebox being unreliable, the overloading will nit just damage the fusebox but the rest of the electrical system as well as appliances plugged in circuits.
Non-upgradable Electrical Capacity– Having an old fusebox limits your ability to use additional appliances in your property. Old fusebox can't be altered anymore. Bearing with the same unit can cause overloading when high powered appliances are used.
No Power – With an old fusebox continuing to cause electrical problems may result to permanent damage. Too much damage in your electrical system may take hours to repair which will be very inconvenient on your part.
What can we offer?
There are no big or small repairs for Gordon's Powers team. We can handle parts repair and replacement that most fusebox commonly experience. We can also help to maintain your fusebox's condition. This helps in preventing electrical problems. We have the best materials and equipments to use in all of our services. Our services can be availed in affordable rates. We always provide upfront pricing with no hidden charges. With our prompt action, we perform every service on the agreed schedule and we finish in a timely manner.
We have been in the business for over than ten years. We are happy to be of service to our valued customers that highly recommends and get our services across Abbotsford. Our prompt electricians are ready to service you in case of emergency repairs and installations.
Hot Water Heater Repairs and Installation Abbotsford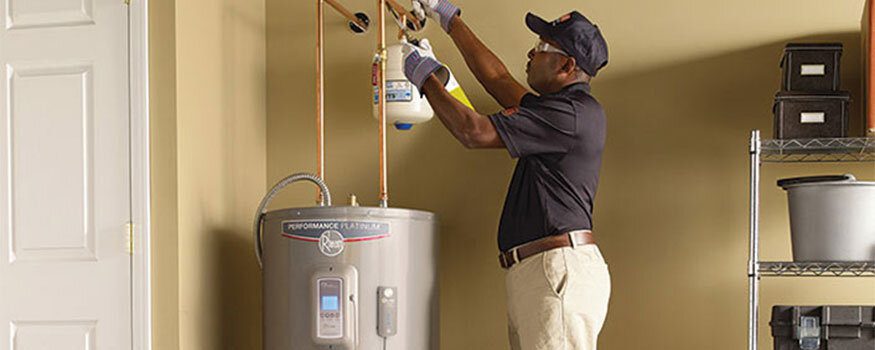 Is your hot water heater taking too long to heat water? You need to have it checked by a Hot Water Heater Repairs and Installation Abbotsford team to know the cause of the problem. Immediate checking can reduce the risk of further damage to your water heater. Have your reliable electricians to provide you prompt action. In Abbotsford, you have Gordon's Powers to perform all your Hot Water Heater Repairs and Installation.
Our team is the most experienced and skills in Abbotsford. Being in the business over then years, we continue to grow and provide honest and most reliable services to our valued customers. This has made us highly recommended in across Abbotsford.
We have the highest knowledge in Hot Water Heater installations. Plus, we can recommend the type unit that is best for use in your property. Here are the following types:
Conventional Hot Water Heater
This hot water heater has a storage tank wherein water heated and stored for use. This unit provides convenience to many homeowners who have big demand of hot water. We also recommend this to apartment and hotel owners.
Tankless Hot Water Heater
This water heater uses heating coils to heat the water only when a water valve is switched on. It doesn't have a storage tank to store water so there is no hot water ready for use instantly compared to the conventional hot water heater. Water can't be used simultaneously with a tankless hot water heater.
Gordon's Powers can attend promptly to repairs your hot water heater needs. Watch out for signs that indicate a problem with your hot water heaters.
Water Too Hot to Touch – Water that is too hot can harm you. Therefore, the cause of the problem has to be checked immediately. This must because by broken thermostat and heating elements. Our electricians will check the problem. We can repair an existing thermostat and elements. However, if the damage is not repairable, we will perform replacement of the component.
No Hot Water – The first to check for this problem is the power source. Is the device plugged correctly?  If the answer is yes and the problem still exists, better call your Gordon's Powers to handle it. The thermostat may be completely broken or there is a problem with the circuit where the water heater is connected.