Level 2 Electrician Burwood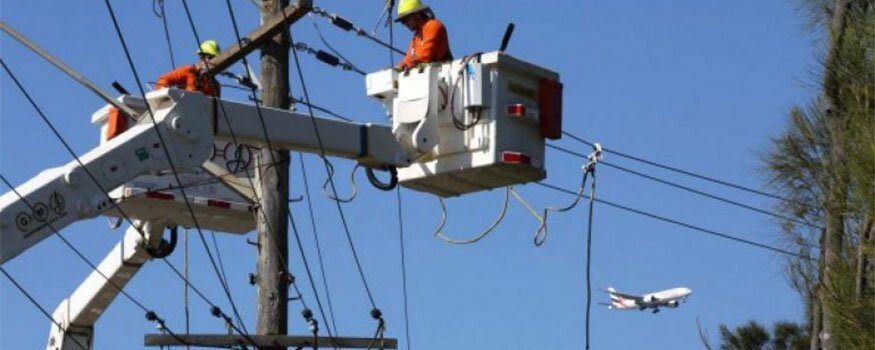 Are you in need of new meter installation or upgrade? Leave the job to the highly skilled and licensed Level 2 Electrician Burwood from Gordon Powers. Our local business has contributed safety and reliability to clients in Burwood for over than 10 years. This made us highly experienced. Trusted by our customers, we are highly recommended for our services.
Our Level 2 Electricians continued to grow with hundreds of successful repairs and installations. Rest assured that you would also get the highest quality of services.
Gordon Powers Level 2 Electrician has an array of skills. We can work on all mains services such as:
Repair on Damaged UV Lines
Aged and low quality cable lines are highly prone to UV damage. Most lines get this damage, and Gordon Powers Level 2 Electricians can perform the necessary repair such as increasing the cable's insulation. We can also replace cable lines that have multiple UV damage.
Overhead and Underground Consumer Mains
Our team is the best in overhead and underground service lines installation in all types of structures. Many small residential areas choose overhead service lines, and Gordon Powers perform the best installation for your home with careful planning. We use the best cables that are strong against UV rays.
On other hand, underground service lines are also preferred by some homeowners, businesses, commercial units, and other huge structures. We make sure that all lines are installed perfectly to avoid damage from excavations, water, and other external elements.
Service Upgrades
Gordon Powers is the best in performing service upgrades such as metering upgrades, fusebox upgrades, single to three phase lines upgrades, and more. All repairs and installations are done carefully. We also use top quality materials for a long lasting line.
Why Gordon Powers Level 2 Electricians are the best to hire in Burwood?
We have more than 10 years of experience in providing top-notch services across Burwood.
We are authorized to operate in Ausgrid and Endeavor Energy.
We are available 24/7 for all your electrical emergencies.
We have the promptest team to attend to your needs.
We perform our services in a timely manner.
We provide upfront pricing for and no hidden charges.
We offer maintenance service to monitor your systems.
Emergency Electrician Burwood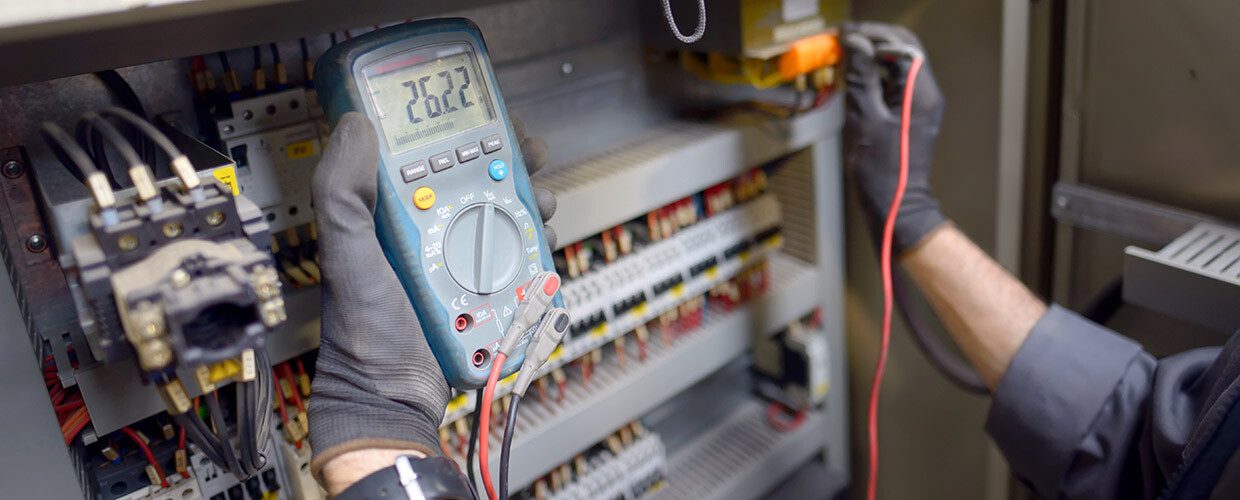 Have you noticed your gadgets getting hot when plugged in an outlet? Emergency Electrician Burwood can help you check if there is a problem with your circuit. When this happens, make sure to unplug any electrical unit from the circuit and call us, Gordon Powers, your local Emergency Electrician Burwood. Having been in the business for over than 10 years, our services were a big help to valued customers across Burwood. Our repairs and installations prevented further damage and danger to hundreds properties. Rest assured that your electrical emergency will also be serviced excellently.
Electrical emergencies can happen almost anytime. To avoid future problems as such, Gordon Powers emergency electricians will do the following:
Evaluation
Your electrical system has to be checked for loose wiring, fusebox capacity, and others. Preventing the problem to occur will lower the risk of serious danger.
Repair/Installation
Our team will perform the necessary repair on faults, replacement of damaged parts, or installation of parts to put your electrical system into a good working condition.
However, if you see signs of electrical emergencies, it is best to call your local Gordon Powers emergency electricians immediately to rescue you. Here are some signs of electrical emergency:
Hot plugs – When your gadgets or appliances' plugs become hot when plugged in a circuit, this means that there too low current in the circuit. The low current can't handle the number of units plugged in the same circuit. This requires immediate attention. Gordon Powers emergency electrician can add more outlet in a different circuit to avoid overloading.
Flickering lights – This is an indication of many electrical problems. Although it happens normally, frequent flickering on lights and appliance lights have serious underlying problems such as overloading that can damage circuits and fuseboxes and loose wirings that can cause short circuit and damage to the electrical system.
Be safe and be rescued from any distressful electrical problems with the promptest team of 24/7 emergency electricians of Gordon Powers. Rest assured that you have a team you can rely on and solve electrical problems anytime. And there is even more good news. Our services are offered in affordable rates. You don't need to worry of any hidden charges for we provide upfront pricing and even a free quotation. Turn to Gordon Powers now.
Smoke Alarm Installation Burwood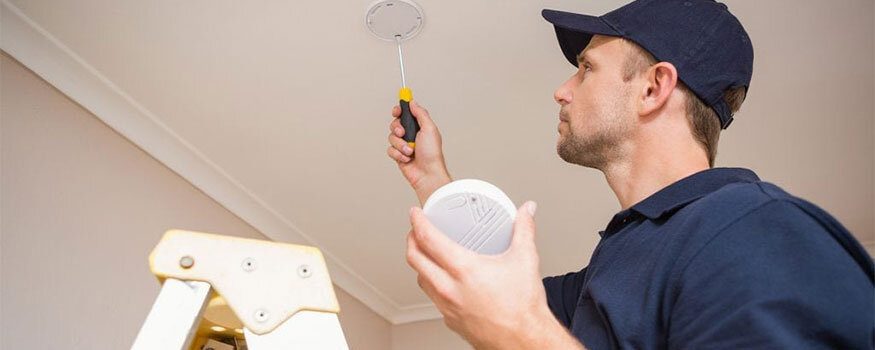 Are you in search of ways on how to increase your safety from fire? Having a Smoke Alarm Installation Burwood is a best way to do so. Fire can start anywhere with different possible cases. Being careful doesn't assure your safety. Instead, have a reliable smoke alarm installation performed by the top electricians of Gordon Powers.
Our electricians never failed on leaving the best electrical service satisfaction to our dear clients. We have been a partner of many homeowners and business owners in increasing their safety from fire. For over than 10 years in the business, Gordon Powers are proud to have served Burwood the excellent smoke alarm installations it deserves.
Gordon Powers has the best knowledge in smoke alarm installation and more importantly, to the types of smoke alarms we install to any unit such as:
Photoelectric Smoke Alarm
The Photoelectric Smoke Alarm is the most common type. Its main function is to detect slow burning fires. These fires are commonly caused by electrical faults. If used in homes and small units, the Photoelectric Smoke Alarm will work perfectly.
The Ionized Smoke Alarm works differently. It is excellent in detecting rapidly growing fires. This is best installed in units or areas with enough ventilation where fire can grow faster.
Interconnectable Smoke Alarms
This is a designed smoke alarm wherein they are installed in all areas divided by walls, and are connected in one network. This is in demand for big structures such as office buildings, shopping malls, high rises, apartment buildings, hotels, and others. This is highly dependable in detecting fires In structures as such. When an alarm detected a fire, the rest of the alarms will be triggered as well, alerting everyone in a premise.
Our services are not limited to installation. We can also perform repairs of your existing smoke alarms. Whenever your smoke alarms are malfunctioning, turn to us and we will check the problem and have it fixed in a timely manner. We can also relocate or rewire smoke alarms. For long lasting smoke alarms, we will help with its maintenance. All of these exceptional services from Gordon Powers will ensure the highest quality of smoke alarm installation for your homes, business, and other properties.
Switchboard/Fusebox Repairs and Upgrades Burwood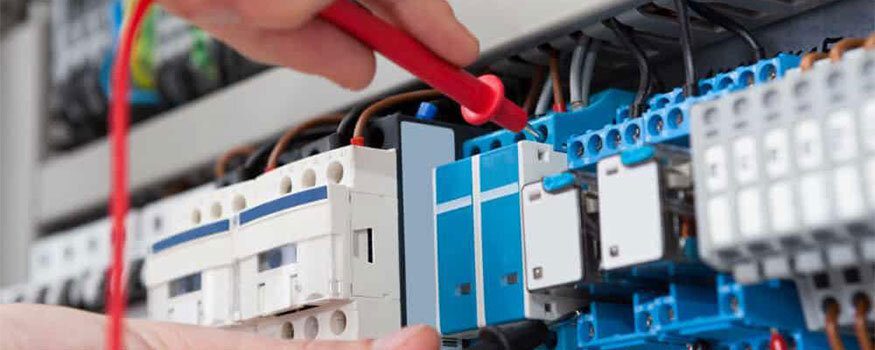 Have you been worried about your old fusebox's condition? It is time for you to hire a Switchboard/Fusebox Repairs and Upgrades Burwood service and have it inspected by certified and experienced team of electricians from Gordon Powers to make sure that your appliances will work smoothly. Don't suffer from using your old fusebox and lower the risk of danger to you and your property. Turn to a Switchboard/Fusebox Repairs and Upgrades Burwood for increased safety.
Old and outdated fuseboxes are too old to keep up with the new century's electricity demand. We have common high powered appliances such as refrigerators, air conditioners, heaters, and even larger equipments powered by electricity. Keeping your old fusebox to work with these appliances will cause overloading resulting to electrical system and device damage. If you want your electrical system and appliances work in harmony, it is best to have a fusebox upgrade.
For over than 10 years in the business, Gordon Powers is the most sought for in all types of electrical services including the switchboard upgrades. We provided prompt and reliable services in all cases and more importantly on electrical emergencies.
The fusebox is a vital part of the electrical system. It controls the circuits and protects the system from further damage. Therefore, it needs the best services to improve its condition. Gordon Powers can do the following switchboard/fusebox services:
Switchboard/Fusebox Repair
With the promptest team in Burwood, our electricians can attend to any fusebox problem by having it checked and fixed right away. We use the materials for parts replacements as well. We will have your switchboard working well again.
Switchboard/Fusebox Installation
Whether you are new in a property and needs a fusebox installed, no need to worry. Our team can easily and carefully install a brand new or your existing fusebox perfectly.
Switchboard/Fusebox Maintenance
To make sure your upgraded fusebox will be in perfect for the long term, we can maintain it by providing the repairs and installations needed. This is highly advisable to avoid damage to the electrical system.
Never attempt on fixing the fusebox on your own for it might cause electrocution and more serious problem. Only rely on professionals when it comes to problems with your old or existing fusebox. Also avail our affordable rates and special offers to further meet your satisfaction.
Hot Water Heater Repairs and Installation Burwood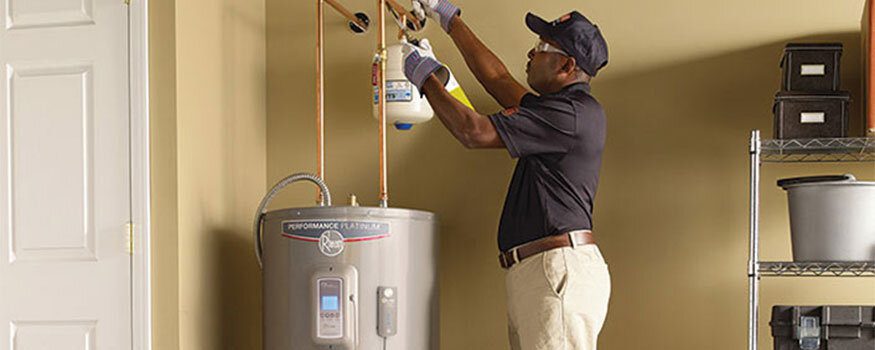 Are you in search for excellent electricians to work on your Hot Water Heater Repairs and Installations Burwood?  You just landed to the right place. We, Gordon Powers is the most reliable provider of all types of services you need for your hot water heaters. We have a team of outstanding and professional electricians that can work perfectly on your repairs and installations. Rest assured that your hot water heaters are highly reliable for a long period of time.
Our team are very proud to be highly recommended across Burwood for our services. For over 10 years in the business, we left our clients with satisfaction. By getting our honest services, your mind will be out at ease.
Gordon Powers can do everything to keep your hot water heaters in great condition with our:
Excellent Hot Water Heater Repairs
You never have to worry if your hot water heaters are not working. Gordon Powers team can check the problem right away. Once the problem is identified, we discuss to he client the needed repair and get it done in a timely manner. Using the highest quality of materials for parts replacement, your water heaters are as good as new. Watch out from some signs of damage or malfunction in your hot water heaters:
no hot water
water being too hot
Broken thermostat
loose wiring
Topnotch Hot Water Heater Installations
Our team is highly experienced in installing the best types of hot water heaters. We can install brand new heaters to your property or install an existing one. We can also relocate units if desired. With careful planning, we make sure that your hot water heaters and their other parts have the perfect location.
Here are some types of Hot Water Heaters that Gordon Powers install:
Storage Hot Water Heater – Being the most in-demand water heater, our team's skill in installing the Storage Hot Water Heater is incomparable. We were able to work on hundreds of successful installations of this unit.The Storage Hot Water Heater consists of tank and a thermostat which is attached into it. Water is heated by heating elements and is kept in the tank for ready use anytime.
On-Demand Hot Water Heater – Having no storage tank, this hot water heater heats water only when it is needed. Water is heated by heating coils when a faucet is turned on.