Level 2 Glebe Electrician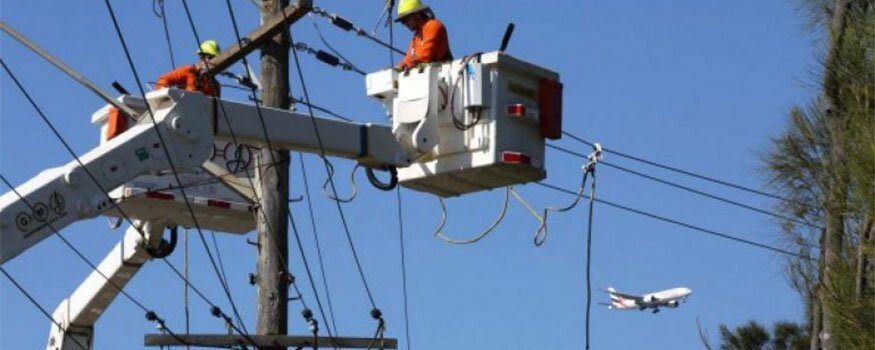 Do you need your home or business to get connected to the electricity distribution network? Have it done by the skilled and professional team of Level 2 Electrician Glebe from Gordon's Powers. We are the most sought Electrical service provider in Glebe for over 10 years. We have certified and skilled Level 2 Electricians to handle all advanced electrical repairs and installation in Consumer Mains.
What is a Level 2 Electrician? A Level 2 Electrician is certified electrician that handle all sort of repairs and installs in the Main Power Lines. When you experience any problem in this area, better call your local Level 2 Electrician Glebe from Gordon's Powers.
Our Level 2 Electricians have done top-notch repairs on:
Consumer Mains
Fusebox Repair/Upgrade – Fuses are damaged by electrical surges, overloading, and other external causes. This can initially cause electrical faults that may end up to electrocution and even fire. Old fuseboxes have limited capacity causing overloading when appliances are used simultaneously.
Single and Three Phase Lines– A damaged or non-working single or three phase causes complete failure in your line. An immediate repair by Level 2 Electricians is needed to be able to put the power back up.
Advanced Emergency Repairs – There are numbers of serious electrical faults occur in the power mains such as hanging live wires.This case may be caused by strong winds and rains, broken down tree or branches, and lightning. When the wires hang or were cut, power is still active. This needs quick action from Level 2 Electricians to shut down the power and fix the problem.
UV damaged power lines
Cables and wires could also be damaged by UV and when it happens, it needs immediate action to avoid any electrical fault. Our Level 2 Electricians apply extra insulation to damaged parts of wires or replace the entire cable line if repair won't work.
Gordon's Powers Level 2 Electrician Glebe can excellently handle the below scope of work for Consumer Mains Glebe:
Overhead Consumer Mains – Cables are connected overhead from the power poles to a premise electrical system. Our team perform any connection, reconnection, and installations in overhead power lines.
Underground Consumer Mains – Cables are connected from the mains to your property through an underground. This connection is chosen by some to protect cables from strong winds, rain, and lightning. It is also safer from illegal connections.
Emergency Electrician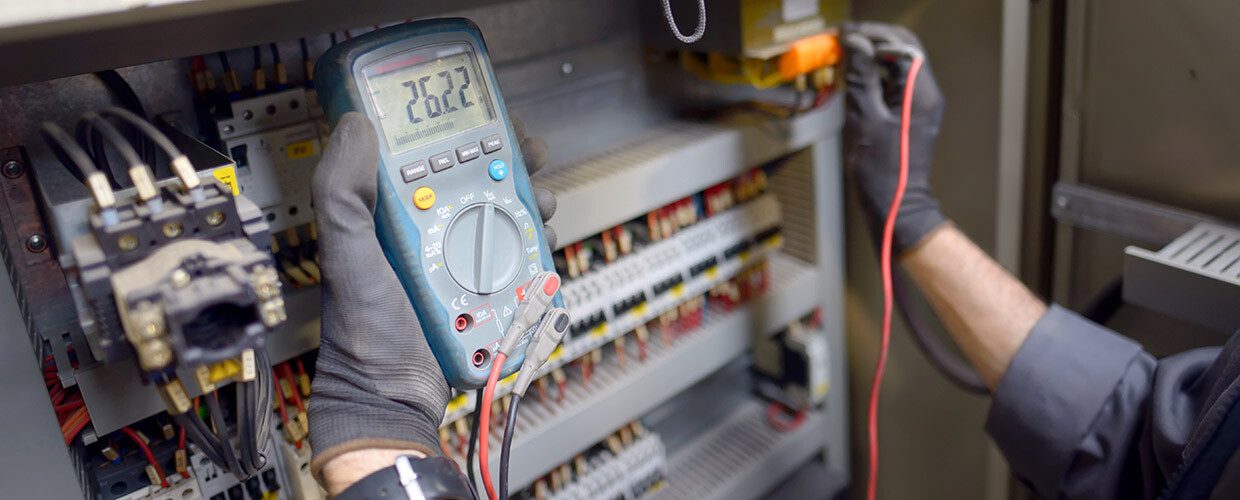 Any electrical problem needs the help of a professional and experienced Emergency Electrician Glebe to make sure that all repairs are in good hands. No need to worry. Your local Gordon's Powers Emergency Electrician Glebe is here to be of service. Rest assured that you have a reliable team you can call on in times of electrical distress. Your safety is our utmost priority.
Gordon's Powers is dedicated in extending electrical services that would be of great help to everyone across Glebe. For more than 10 years, we didn't fail to do so and we will continue for more years to come. Our team of hardworking Emergency Electricians Glebe will come to rescue in any type of electrical emergency such as:
Short circuits and overloading – This is a common electrical emergency that customers need help with. Short circuit is caused by two exposed live wire and overloading is caused by too much electrical use in the same circuit. These problems can cause hazardous and life-threatening situations.
Not Working Safety Switch – The safety switch is an important part of your electric system for it is used in cutting off current flow in a damaged circuit. Using a safety can decrease the risk of damage to the rest of your electrical system and appliances. It simple means that a damaged safety switch is more risk to electrical hazards. Our team can rescue you promptly and fix your problem in no time.
Blown Fuses – A blown fuse is a sign of electrical fault in your electrical system. It has to be replaced immediately before putting your power back on. Our team can replace the right fuse to ensure safety.
An electrical emergency needs great attention and prompt action. Never attempt to perform DIY repairs on complicated electrical faults. Leave the job to our 24/7 emergency electrician for your safety. We will provide you:
Quick response to any electrical problems
Careful checking and repair on damaged parts
Greatest quality of materials for parts replacements repair
High maintenance on services
Affordable rates and special offers
Our friendly team will be ready to answer all your calls anytime. We offer free consultation for any type of electrical service. You can ask of an obligation free quote for the services you are looking to get done, and also watch out for special offers.
Smoke Alarm Installation Glebe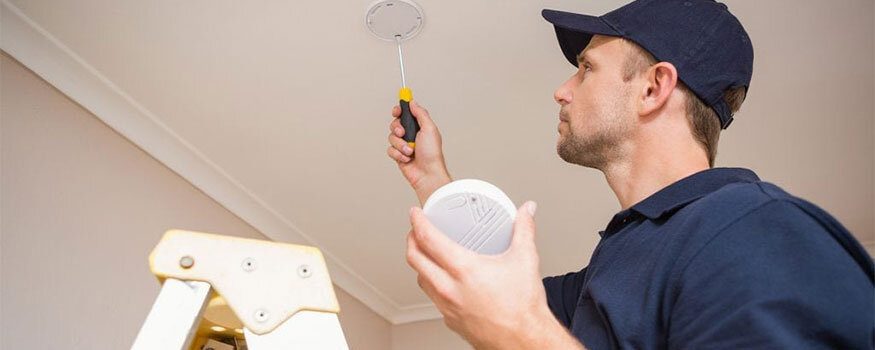 Are you looking to increase your property's safety from potential fire? Having a heat detector is not enough. It is highly advisable to have a Smoke Alarm Installation Glebe to ensure safety for your family, business, and properties. With the help of Gordon's Powers, your Smoke Alarm installation will be done perfectly.
Our team of professional and skilled electricians are highly experienced in Smoke Alarm Installation Glebe for over 10 years. We have performed successful installation in:
Residences – Hundreds of homeowners hired our excellent services for their Smoke Alarm Installations. All of our installations are still in perfect working condition and saved a lot of lives. We make sure that installs are durable and maintained to avoid malfunctions and damage.
Businesses – No businessman would put down their guard on keeping their business safe especially from damaging fire. They invest on a reliable Smoke Alarm Installation to protect their properties. For many years, Gordon's Powers team had provided topnotch Smoke Alarm Installation to business big or small.
Public Structures – Our team extended huge Smoke Alarm Installations in structures as such. We design Smoke Alarm Systems that will work perfectly on these establishments.
Gordon's Powers offers the best Smoke Alarm Installation Glebe: Expect from us the following:
Repair/Replacements – Our team can respond to all types of repairs regarding your Smoke Alarms. We can repair loose wirings, burnt wires, and damaged parts. Using great quality materials, we replace damaged  parts or elements in your Smoke Alarms.
Maintenance – For a great working Smoke Alarm, it has to be checked and maintained periodically to ensure its' quality performance.
Smoke Alarm Network Design – Smoke Alarms should be installed properly in the best spots of an area. Therefore, a perfect plan of Network has to be designed. Our team carefully plans every network design to make sure your smoke alarms will work best.
Installation / Reinstallation – Gordon's Powers perform small to large installation projects for our valued customers. We can provide the highest quality of Smoke Alarms for brand new installations or re-install your existing ones.
Gordon's Powers has a mission of providing electrical safety and help to everyone across Glebe. We also make sure the you get our reliable services in affordable rates with no hidden charges. Our customer's satisfaction is highly important for us.
Fusebox/Switchboard Repairs and Upgrade Glebe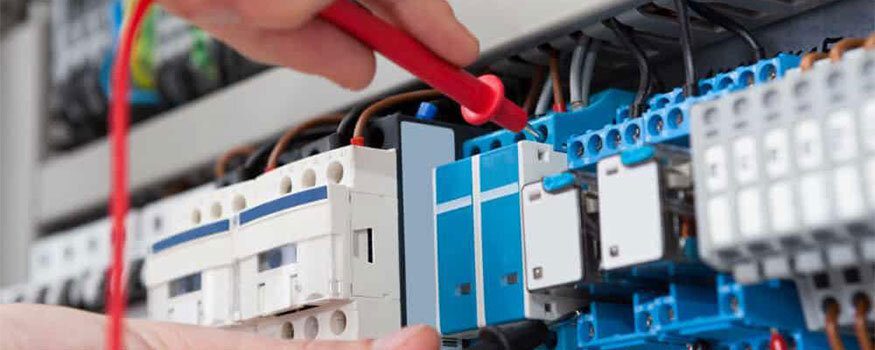 Are you tired of constantly blown fuses or on and off electricity in your household or business? Old Fuseboxes can't keep up with the demand of electricity from modern appliances. Overloading is common to happen. Fuses are blown because of too much current. Replacing your fuses everytime it happens won't solve it. You can prevent it from happening. Getting a Fusebox/Switchboard Upgrade is the best solution to the problem.
Here are problems a Fusebox/Switchboard Upgrade will solve:
Overloading – With an upgraded switchboard, you won't experience overloading. Your new switchboard has an increased capacity to handle additional electrical demand.
Damage to Electrical System – Fuseboxes are meant to protect damages to your electrical system. However, for an old Fusebox, your electrical system's safety is not positive. An upgraded switchboard will consist  of safety switches to avoid potential overall damage.
No need to experience Fusebox problems with the help of the best electrical services from Gordon's Powers. Fusebox/Switchboard Upgrade Glebe performed by our team of skilled and certified electricians has the greatest quality. For over 10 years in the electrical business, Gordon's Powers performed all Fusebox/Switchboard Upgrades successfully and of greatest quality.
When to call your local Gordon's Powers regarding your Fuseboxes?
Tripped wires – This is also a sign of overloading in your electrical system. Other possible causes of tripped wires are short circuit and ground fault. After a wire is tripped, it is important to determine the main cause before putting the power back on to avoid damage and electrocution. 
Flickering on your lights and appliances – This indicates a problem with the amount of electric current used or loose wirings in the circuits. You need to call your 24/7 emergency electrician about the problem.
No power in your premise -. If your area doesn't seem to have power but you see a nearby light post lighted, the possible causes may be from the Mains connection or the Fusebox. This requires immediate attention to prevent the risk of electrocution or fire. Never attempt on touching or plugging any electrical devices until it is checked by a certified electrician. If these problems persist in your Fusebox, it is highly recommended to upgrade it instead of trying to use it with the same problem recurring.
Hot Water Heater Repair Glebe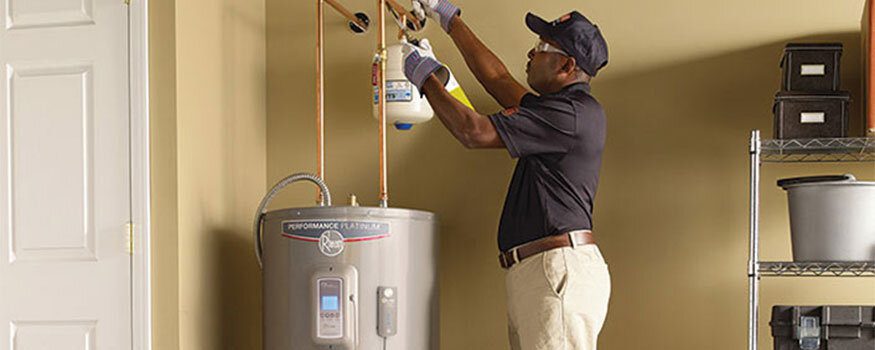 Do you need a stable source of hot water for your everyday household or business needs? Get a Hot Water Heater Installation/Repair Glebe to save time from heating water every time you need it. Before having one installed, you need to have the most reliable team of electricians to make sure your Smoke Alarms to work perfectly.
Look no further. Gordon's Powers has the best team of professional and skilled electricians to perform your Hot Water Heater Installation. We pride ourselves with high quality services for over than 10 years.
How can our team be of great service for your Hot Water Heater Installation Glebe?
Our team doesn't just install but we perform all the necessary actions for a perfectly installed Hot Water Heater.
Evaluation – We evaluate your area to identify where to locate Hot Water Heater tanks.
 Hot Water Heater Recommendation– After an evaluation, you can discuss with use the type of Hot Water Heater you need. We could also the best type suitable for your property.
 Fusebox Upgrade– We also offer a Fusebox upgrade if yours have a limited capacity. This will help your electrical system adjust well with an additional Hot Water Heater.
Here are types of Hot Water Heaters that Gordon's Powers install:
Tankless or On Demand Hot Water Heater – This type is commonly chosen by households, businesses, and other structures that seldom use hot water. Hot water is released only when needed. No need for a water supply tank.
Storage Hot Water Heater – With the use of a water tank, there is a consistent supply of hot water. With the help of a thermostat, the temperature of hot water in the tank is controlled and monitored. This type is in demand for home and business structures such as hotels and restaurants.
Solar Hot Water Heater – This is an energy saving Hot Water Heater because of a free energy source – the sun. Using Solar panels installed on the roof or anywhere 7 feet above the ground, energy is collected. This is also ideal for business structures using a huge demand of water who wants to save more on energy.
We give our customer's satisfaction by providing complete Hot Water Heater Installation Glebe. Rest assured that you'll get the highest quality of hot water heaters as well.