Level 2 Electrician Flemington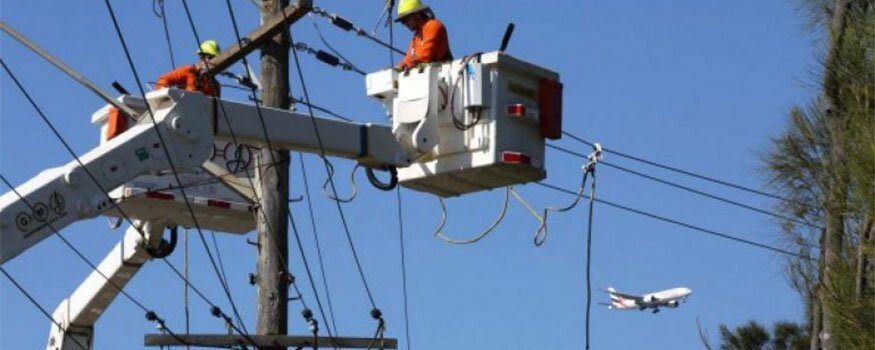 Do you need your new property connected to the power mains? That is an easy task for Gordon's Powers level 2 Electrician Flemington. It is just one of the many things we can do. We have an array of skills and services we can offer. For over 10 years in the business, our certified Level 2 Electricians never failed on providing satisfaction to all of our valued customers. Realy all your Level 2 Electrician needs only to the most reputable and well-known business, the Gordon's Powers.
Choose Gordon's Powers Level 2 Electricians for the following reasons:
Our licensed and skilled Level 2 Electricians has the best knowledge and experience.
We are permitted to work on Ausgrid and Endeavor Energy.
We are the promptest team to rescue you from electrical emergencies concerning your service mains.
Our Level 2 Electricians perform topnotch services on:
Consumer Mains
Overhead Service Lines
The overhead service lines run from the power pole to a property. Our team performs careful planning of your service lines. We check the best location where cables should be installed.
Underground Service Lines
The Underground service line is chosen by many who own large properties. However, it could also be used by homeowners who choose to have a more protected service line. Our team performs excavation and proper placing of covered service lines. We make sure that your service lines are safe from other future excavation, root invasion, and deterioration.
UV Damaged Cable Lines Repair
Cable lines exposed to sunlight are prone to UV damage. Other risk factors are low quality cables and old cables. Gordon's Powers Level 2 Electricians are experienced in repairing UV damaged cables as well as replacing completely damaged cables.
Private Power Poles Installations
Gordon's Powers Level 2 Electricians can install private poles for your property. Along with it, we install all the necessary connections such as network lines and electrical lines. We can also remove or replace existing old poles as needed.
There is no small or big repair and installation for Gordon's Powers Level 2 Electrician. Our services are reliably complete. We conduct careful evaluation to identify the tasks needed done according to your requirement. We use only the highest quality of materials and equipments.
Emergency Electrician Flemington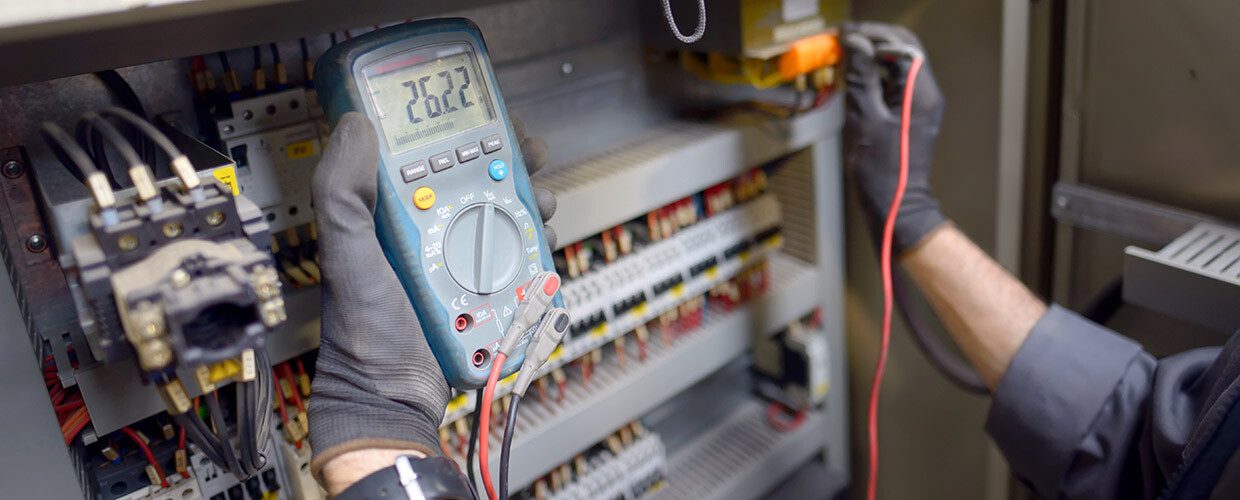 Are you in need of a prompt and reliable Emergency Electrician Flemington even during holidays? You just found what you need. We, Gordon's Powers, have a team of fast and dependable Emergency ElectriciansFlemington who can be of service for you even on the peak of holiday seasons. With our 24/7 availability, rest assured that our friendly team can answer your calls anytime of the day.
Being in the business for over ten years, we are proud to have extended our services to hundreds of clients across Flemington. We lowered the risk of further damage in all of electrical emergencies we handled. For this, we are highly recommended by our valued clients in the long term.
Gordon's Powers Emergency Electricians are the best for all types of electrical emergencies such as the following:
Fusebox problems
There are many electrical emergencies concerning fuseboxes. Tripped fuses are common problems which our electricians are very much used to repairing. Fuses trip when something goes wrong in your electrical system. They are supposed to trip to prevent damage to the whole electrical system. We can replace the fuse with an appropriate fuse ampere or perform further action to prevent tripping from happening again.
Electrical Smells and Smoke
These two lead to one thing which is fire. If ignored and left unattended, it can result to damage and danger to you and your property. Upon seeing these signs, call your local emergency electricians right away to solve the issue.
Lightning struck electrical lines
This is a serious electrical emergency that needs immediate attention. When electrical lines or parts such as cables, power poles, and others are being struck by lightning, it can cause explosion, burning, fire, and even electrocution. If this occurs, call your emergency electrician in Flemington to perform important repairs and installations as soon as possible.
Disconnected Alarms
A disconnected alarm always needs a fast action from your emergency electrician. A non-working smoke alarm means less protection from potential fire. Gordon's Powers emergency electricians can check the cause of the problem and have it fixed for you in a timely manner.
We dedicate ourselves in providing honest and dependable services in Flemington. Aside from the repairs and installations done during the emergency, we can also check or domaintenance to ensure that it will continuously work smoothly.
Smoke Alarm Installation Flemington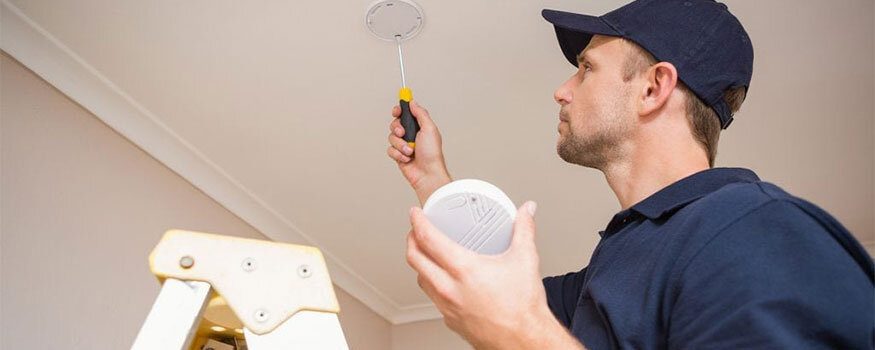 Do you need your smoke alarms to be relocated by Smoke Alarm Installation Flemington? Choose only the best electricians who can handle the task well. Great thing you have Gordon's Powers for your Smoke Alarm Installation Flemington. We have performed hundreds of high quality smoke alarms repairs and installationsfor being over than 10 years in the business.
With our help, keep your smoke alarms working in its best condition. Prevent total damage on your device by getting the best repair and reduce the risk of danger with a smoke alarm installed for your property.
Gordon's Powers can do everything for your smoke alarm needs such as the following:
Smoke Alarm Relocation or disconnection
Whether you need your smoke alarms to be relocated in another area of your property or you need a permanent disconnection/replacement of your smoke alarms, we can handle it very well. We check for the perfect location where your device should be moved.
Smoke Alarm Repair
Our electricians are the best in identifying problems your smoke alarm have. We perform needed repairs or parts replacement using top-quality materials. Loose wiring, chirping sound, no alarms, are some signs that your smoke alarms are needing repair.
Smoke Alarm Installation
Before an installation, we discuss with our client the types of smoke alarms and what is best for their property. We install the Photoelectric Smoke Alarms, Ionized Smoke Alarm, Dual Smoke Alarm, and Interconnectable Smoke Alarm. We have the best brands of smoke alarms to choose from for new installations. Once decided, our team performs the task on schedule and in a timely manner.
Smoke Alarm Maintenance
To ensure that your smoke alarms are dependable in the long run, maintenance is needed to check for possible damage. This helps in keeping your smoke alarms to work properly and longer.
Why choose Gordon's Powers electricians for your smoke alarm installation?
We have a prompt and professional team who are dedicated in providing excellence in every service needed.
Our electricians have many years of experience in all types of smoke alarm repairs and installations.
We use top quality smoke alarms, materials, and equipments.
Our services rates are very affordable. Plus, we provide upfront pricing in all of our services.
Rest assured that your smoke alarm installations are in great hands.
Switchboard/Fusebox Repairs and Upgrades Flemington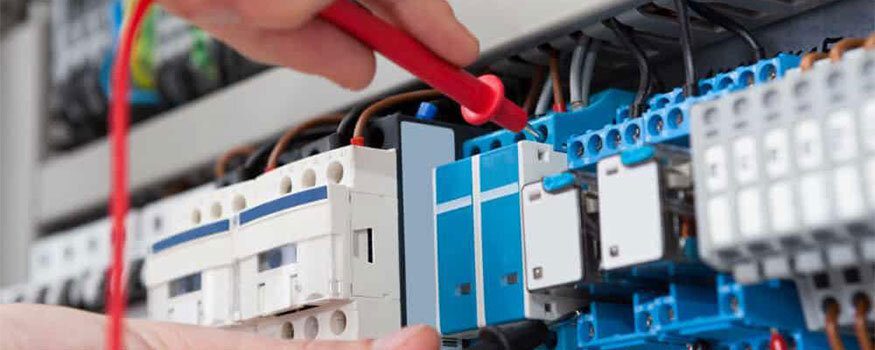 Do you need your fusebox upgraded? No need to worry. Doing so is very easy by the best electricians from Gordon's Powers. Leave your Switchboard/Fusebox Repairs and Upgrades Flemington to us and expect excellent results. Being in the business for over than 10 years, we are highly experienced and knowledgeable in fuseboxes.
Stop stressing yourself from experiencing problems caused by old fuseboxes. These problems can cause danger such as fire, explosion, and electrocution. It can also damage the electrical system together with the appliances and devices plugged.
Our team can perform amazing services on the following fusebox problems:
Repairs – Our team is highly reliable and prompt in giving action to emergency repairs you need for your fuseboxes.
Tripped Fuses – This is commonly caused by a problem in your electrical system. Our team can simply replace fuses with higher ampere. To further avoid the same problem from occurring, we can check the rest of your system.
Burnt Wires and Compounds – When fuses trip, the other parts and wires also get damaged or even get burned. We can replace the parts with new ones to get your fusebox back to work.
Overloading – Adding more appliances in use could still cause overloading even if your fusebox is already upgraded once its capacity can't handle your demand. We can increase your electrical capacity to accommodate your new appliances. Experience no more flickering lights and appliance damage.
Checking and Testing – We can check and test your existing fusebox whether they are in good condition. Every single part is tested to make sure everything is working the way they should. This also serves as a maintenance service.
Upgrade – After checking your unit, we will recommend an upgrade as needed. Our honest electricians will tell you exactly what you need and what is best for your electrical system. We will do the upgrade according to schedule and finish on time.
Gordon's Powers are the best in providing the most reliable fusebox repairs and upgrades in Flemington. We can respond to any emergency repairs and installation 24/7. Our honest electricians will tell you what you exactly need. Everything will be explained in details as well as the pricing. We can provide an obligation free quotation that will give you an idea of how affordable our rates are.
Hot Water Heater Repairs and Installation Flemington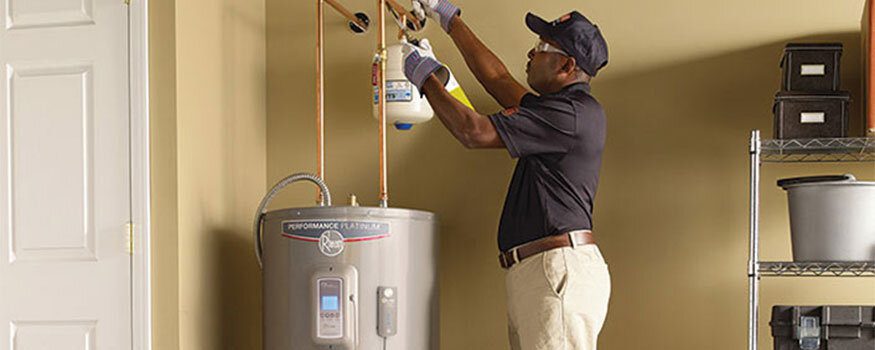 Having a broken hot water heater when you need it the most is very much disappointing. Stop it from happening and have a reliable Hot Water Heater Repairs and Installations Flemington to check your hot water heater from time to time to avoid malfunction and damage. Gordon's Powers Hot Water Heater Repairs and Installations Flemington has built a very good reputation because of the dedication we put in it. We make sure that our clients get the satisfaction they need.
Gordon's Powers is your best choice for Hot Water Heater repairs and installations with these following reasons:
Being over than 10 years in the business, our electricians are experienced and skilled to perform hot water heater repairs and installations.
We have the top quality and brands of hot water heater.
Our team is prompt to do action on emergency repairs.
You can avail our services in affordable rates and you can watch out for special offers.
We also perform repairs to any damage in your hot water heater.
Our team installs hot water heaters from small to huge properties such as:
Domestic Hot Water Heater Installations – Homes and apartments are the most common users of hot water. It is used almost all the time in laundry, bathing, dishwashing, and cleaning. We recommend the use of storage hot water heater to these types of properties to have a stable source of hot water anytime.
Commercial Units – There are four possible hot water heaters that can be used for commercial units according to their needs. Some commercial units rarely use hot water, and an on-demand hot water heater is perfect for their use. For units such as hotels, resort buildings, and other leisure units, hot water is in demand. The storage water heater is still the best to use.
Gordon's Powers also install hot water heaters that use alternative energy which can slash off a big load in your bills. Examples of these hot water heaters are:
Hybrid Hot Water Heater – This heater has an air pump that collects heat from the air. The heat is then transferred to the storage tank to heat the water.
Solar Hot Water Heater – A Solar Hot Water consists of solar panels that collect the energy from the sun. The energy is then used to generate the storage hot water heater to heat the water. This heater costs more in the first installation due to the solar panels. However, you can save on your bills in the future.