Level 2 Electrician Lilyfield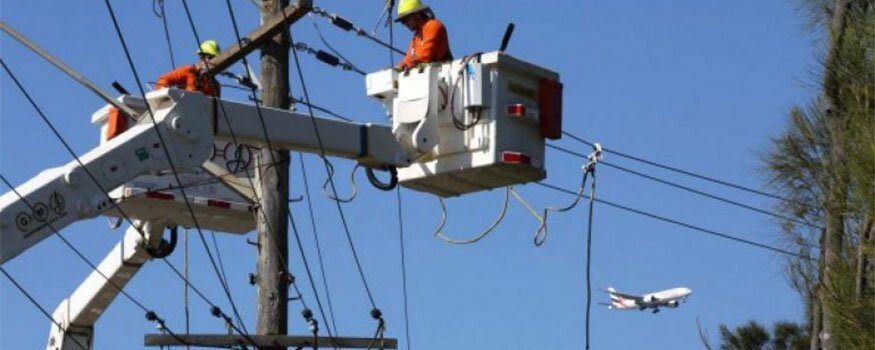 Do you have an urgent need of a Level 2 electrician at Lilyfield today? Gordon's Powers Level 2 Electrician Lilyfield can assist you with anything concerning your mains service lines and other level 2 electrical works for your residence and business properties. Lilyfield is one of the fast developing suburbs in Inner West Sydney. With its close proximity to Sydney CBD, businesses are looking to invest in the locale. This means that further construction works is inevitable and major electrical works are on the way to add more mains to connect to either Ausgrid and Endeavour Energy networks.
The Gordon's Powers Way at Lilyfield
Gordon's Powers can handle everything. From simple repair works to major installation activities, you can always count on our expert Level 2 electricians at Lilyfield. We have worked on numbers of electrical works within Lilyfield and have extended our service across other suburbs in Sydney. Our operations are never limited. We have the right tools, equipment, resources and technical knowledge that enable each of our Level 2 Electrician Lilyfield to perform their work at their best. With over 10 years in providing level 2 electrical service, we have mastered all of Lilyfield's electrical systems and any new mains provisioning is no longer a challenge to us. We have worked about 50% of the suburb's point of attachments.
You can count on our expert Level 2 Electricians to provide you quality service with the following:
UV Damage Consumer Mains Lilyfield
Power cables on service mains play a critical role in the distribution of electricity to your homes and business establishments. In overhead power mains, cabling and wirings are vulnerable to UV damage. When you receive a UV damage defect notice from Endeavour Energy, Gordon's Powers will help rectify the problem for you. We will help fix the damaged insulation on the cablings and add insulation whenever needed. After the repair work, we can also do routine maintenance to ensure that the repair work is effective and do necessary adjustments if needed without additional cost.
Consumer Mains Repair Lilyfield
In Lilyfield and the other suburbs in Sydney, electrical works are classified in categories. With Gordon's Powers, our Level 2 Electrician Lilyfield can perform all four categories which are:
Category 1 : Connections of Power Mains
Category 2 : Underground Service Mains
Category 3 : Overhead Service Mains
Category 4 : Metering Works
Emergency Electrician Lilyfield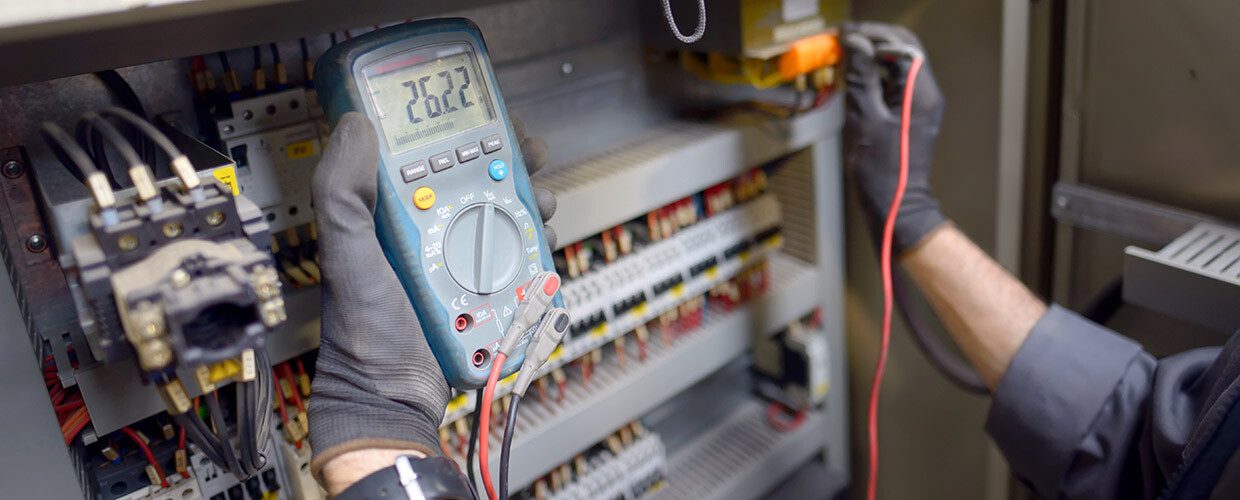 Are you seeing any potential electrical problem in your home or commercial establishment in Lilyfield? If you are unsure your electrical system is already in a bad shape, you can have Gordon's Powers Emergency Electrician Lilyfield to help you out before anything gets way out of hand. Keeping your electrical systems secured from potential damage can deliberately free you from any electrical emergencies. Not that it can give you a huge money loss, damage to life is more unbearable.
With Gordon's Powers, you can count on our 24-hour Emergency Electricians in Lilyfield. We have a good track record proven to have saved valuables of the residents and business owners in the community. At any indication of an electrical problem, you have to be vigilant and have your speed dial set to Gordon's Powers to get our certified team of electricians to free you of any electrical mishap.
How to know whether you need an electrician to come over to your place to fix any emergency issue? Below are some of the possible scenarios that Gordon's Powers can help you with:
Power poles and hanging cables struck by lighting
Sydney is seldom visited by storms but thunderstorms are likely to happen every now and then. Power poles are among the common objects that are struck by lightning during a bad weather and it can knock out the mains service. You can trust that Gordon's Powers can come to your place to disconnect live wires even when the situation outside is bad. We are committed in keeping our fellow Aussies safe and protected from any electrical dangers.
Problematic safety switches
Safety switches protect your homes and office electrical circuits from high current and destructive voltages coming from the mains network distribution. If it is not working, it is highly considered as an emergency. If you are not sure if your safety switches are not in good condition, Gordon's Powers can perform a complete diagnostic test of your switchboard, particularly your safety switches. If found faulty, we can perform an emergency replacement.
Security systems not working
Lilyfield is has low incidents of security intrusion. Being said, you still have to make sure that your security systems is working properly. You can get help from our professional and honest electricians at Gordon's Powers to inspect all aspects of your security systems and get it working within the same day so you are totally protected starting the night after the job is done!
Smoke Alarm Installation Lilyfield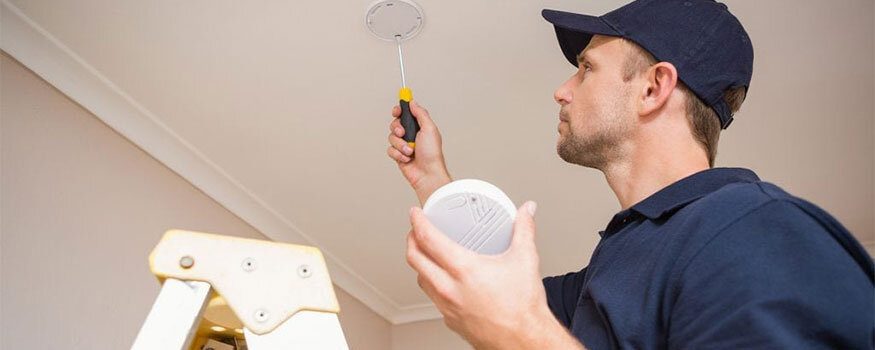 Is your smoke alarm system working properly in Lilyfield or have you not installed one yet? Call for a Smoke Alarm Installation Lilyfield service now. Fire-related accidents at homes are often the result of non-detection of any type of fire that may be from your electrical circuits, kitchen and other sources. With Gordon's Powers, our team can help you make sure that your homes and even business establishments like your inns, pubs, hotels, restaurants are completely covered by the protection of smoke alarms.
If you are looking for a quality Smoke Alarm Installation Lilyfield service, you can always turn to Gordon's Powers as we have more than 10 years of hands-on experience in installing the below types of smoke sensors:
Photoelectric Smoke Detector
Gordon's Powers has the ability to repair and install photoelectric smoke detectors for both domestic and commercial use. This type of smoke sensor can be installed in big indoor or open spaces like atria. Since it uses light and photographic sensors, it can easily detect smoke caught in the air.
Ionization Smoke Alarms
Smoke alarms that are build with ionization system is best placed in closed areas as it has high sensitivity to smoke particles that if absorbed by the sensor, will create a radioactive effect inside the sensor and will set an alarm. Gordon's Powers can conveniently install this type of alarm outside bedroom doors or rooms within an office building.
Dual Sensors
What will be the most effective smoke sensors for both domestic and commercial use? There is no other dual sensors which include the mechanisms of photoelectric and ionization built in a single device. Gordon's Powers Smoke Alarm Installation Lilyfield service offers this kind of smoke sensor to double secure your premise against occurrence fire breakout.
Whether you are planning to install a new smoke alarm system for new home or building tenancy, you can count on the expertise of Gordon's Powers as we deliver you installation works that have the highest standards of quality and reliability. Our smoke alarm installation service in Lilyfield is covered with an insurance for service and parts. You will feel confident that all Gordon's Powers workmanship is set to last and work in perfect condition. Even if you go on a long vacation or need a fruitful sleep, your smoke detectors will do its job and notify you of any fire breakouts.
Switchboard/Fusebox Repairs and Upgrades Lilyfield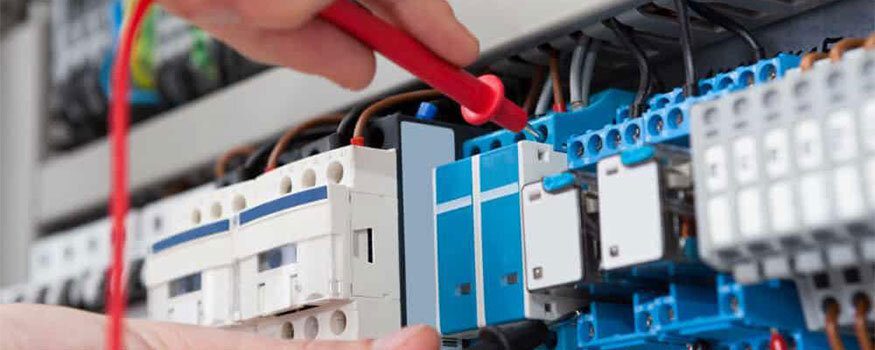 Do you experience a limitation in your power supply? If yes and if you are living in Lilyfield, you can always call Gordon's Powers and we can bring you our incomparable Switchboard/Fusebox Repairs and Upgrades Lilyfield service. We have more than 10 years of working experience on the planning, installation, repairs, upgrades and maintenance of switchboards and fuseboxes within the suburb and nearby suburbs within Inner West Sydney.
At Gordon's Powers, it is our highest concern that you get the best service you paid for in an electrical service provider. We have certified electricians that can help you with the following activities regarding your panel boards:
Switchboard Repairs
Before we go down to fixing the defect on switchboard, our team of licensed electricians at Gordon's Powers will find the root cause of why your switchboard failed. There could be several factors and determining them is crucial in the prevention of possible damage in the future. This is how we assure our customers that we only give quality repair works that will guarantee you that you will never face the same problem in the future.
Our team can work on electrical repair works on the following:
Safety Switch
May be a single and unnoticeable component of your switchboard, switchboards play the biggest role in the protection of your appliances and electrical circuits. If your safety switch is not in perfect condition, overloaded circuits may damage your appliances. Gordon's Powers can perform a functional testing on your safety switches and identify the problem. If a faulty component is repairable, we will do the necessary work. If not, then replacement will be the last resort.
Wirings
A switchboard is composed of a series of circuit breakers and wired connections. If the wirings are getting hot, it means that your circuits are getting overloaded. Our certified electricians will repair wiring faults and do the needed transfer of congested circuits to those that are not having any problems.
Switchboard and Old Fusebox Upgrades
Upgrade requirements on switchboards and old fuseboxes may not have a big change on your electrical system. Most often, the reason why you are upgrading your switchboards is the need to increase your load capacity to accommodate new appliances that requires high energy supply. With Gordon's Powers, you will not run into issues of not having to pick the right switchboard. We will evaluate your current load and switchboard condition, then we can recommend the one that fits your needs.
Hot Water Heater Repairs and Installations Lilyfield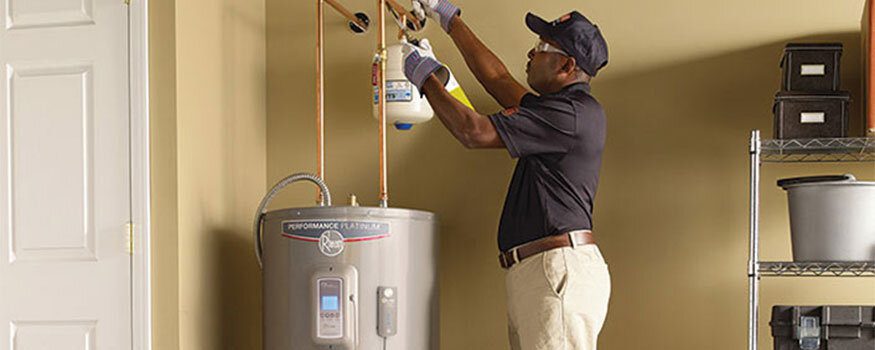 Is your plumbing service provider not able to sort out the problem with your hot water heater? Water heaters are not only a sole responsibility of plumbers. In fact, all electrical aspects of a hot water heater is often referred to electricians. Gordon's Powers has certified electricians that have dedicated expertise in hot water heating systems. Our Hot Water Heater Repairs and Installation Lilyfield is one of the best sought after by homeowners and business-owners within the locale and the rest of the suburbs in Sydney. We are made known by word of mouth because our loyal customers can't get enough of the satisfaction they receive by our expert workmanship in hot water heaters.
Gordon's Powers has the ability to work on the following water heaters:
Conventional tank hot water heaters
Tank or storage hot water heaters is the most used type of hot water heaters, not only in Australia, but most of the countries. Our electricians in Gordon's Powers are well-versed in this type of water heaters and can perform complete installation and address any issues about the tank, pressure valves, electrical board, thermostat and heating elements. With our Hot Water Heater Repairs, we can help restore your damaged hot water heaters to a good working condition.
Solar water heaters
Gordon's Powers has always been a big fan of sustainable solutions for electrical means that benefits the environment for more generations to come. With this, we are in full support and can do expert installations of solar water heaters. Whether you have your solar panels to be installed on rooftops, our electricians can build them for you and establish electrical conversion to help run your hot water heater appliance. We also do repair works and guarantee you warranty of service and parts. 
Tankless water heaters
Applicable for apartment use within Lilyfield and the rest of the metro, tankless water heaters can be a joy and at the same time, a burden. Why is this so? When you need instant hot water, a tankless water heater can provide you with it regardless of how much volume you need. The only draw back is that it generates high amount of energy since it does not have a storage where an already hot water is reheated when needed. But regardless of the pros and cons, the absolute advantage you can get is that Gordon's Powers can perform fast repairs and installation work for you.