Level 2 Electrician Lewisham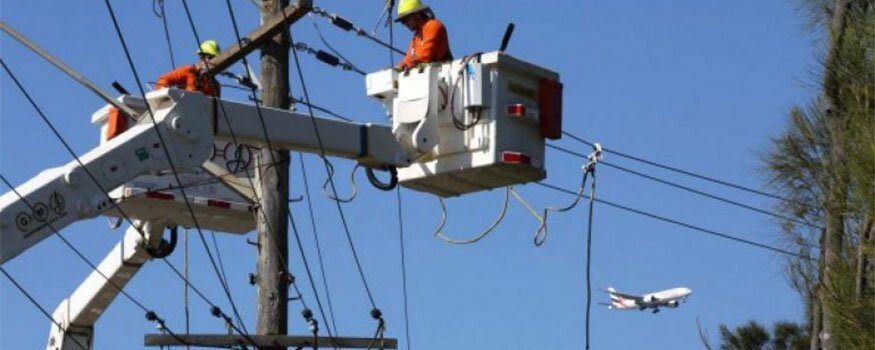 Do you experience on and off malfunction in your electrical system? This matter might be a problem with the Main poles. It is best to have a reliable Level 2 Electrician you call. It's great that you have your local Gordon's Powers Level 2 Electrician to fix the problem for you.
Being in the business for over 10 years, we are very well-known for our excellent and efficient services. We have licensed and experienced Level 2 Electricians be of service to the residents of Lewisham.
How can Gordon's Powers Level 2 Electrician Lewisham help you?
UV Damage Consumer Mains in Lewisham
Gordon's Powers Level 2 Electrician in Lewisham can help you with fixing any defect notice you receive from Endeavour Energy or Ausgrid. We provide additional insulation to your cabling to increase endurance against the sun's UV rays.
Consumer Mains Repair
Gordon's Powers Level 2 Electricians are licensed to perform repairs and installation on consumer mains. Some of the Level 2 Electrician duties are but not limited to:
Repair on Single Phase and Three Phase Consumer Mains – Faults in Single and Three Phase Consumer Mains always cause a big problems such as sparks, short circuit, and down power. A repair or replacement is needed immediately for his electrical problem.
Installing Electric Meter – The electric meters are essential part of your electrical system. Level 2 Electricians are licensed and valid to install metering equipments.
Installing Overhead Mains – A Level 2 Electrician installs a service line to have your home or property connected to a service line.
Installing Underground Mains – A Level 2 Electrician is licensed and experienced to perform the installs for your property and link it to the underground service lines.
Mains Disconnection – If you are to move, you can request to unlink your property to the distribution network. A Level 2 Electrician is the only licensed electrician to perform this service.
It takes a highly skilled and experienced Level 2 Electrician to perform excellent repairs and installation in Consumer Mains and the ones from Gordon's Powers are the best you can rely on. We not only provide repairs and installation, but we give action to all electrical problems quickly. We never let our customers down.
Aside from the reliable services, we also offer affordable rates and no hidden charges. Expect clean, efficient, and professional services from Gordon's Powers Level 2 Electricians.
Emergency Electrician Lewisham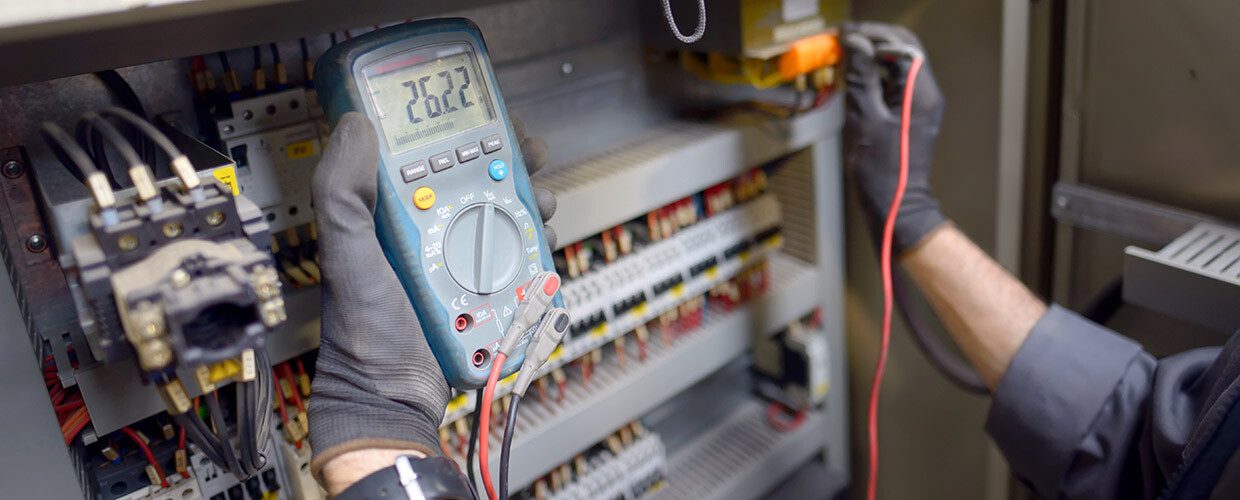 Gordon's Powers pride ourselves in serving Lewisham with dependable services for over 10 years. Being highly recommended by our valued customers, we are more motivated to extend the greatest of help to Lewisham. Our team of Emergency Electrician is always prepared for any of your electrical emergency.
With Gordon's Powers, the quality of services are guaranteed to be topnotch. We will provide the best solution to any electrical problems. No need to worry anymore. Our professional team is just a call away.
When to call your local Emergency Electrician Lewisham?
Exposed wires – Wires should always be kept hidden to protect it from being damaged. If wires gets exposed, it can cause serious harm like fire, electrocution, or even damage to your electrical system. There is an increased risk of fire and electrocution. This requires prompt repair.
Smoke and electrical smells – Smoke can be easily seen and an electrical smell may also mean a smoke from a hidden part of your electrical system. If these signs are present, your emergency electrician should be called right away to fix the problem to prevent fire and other electrical problem.
Electrical wires in water – These wires are commonly seen outdoors or in laundry areas of homes. A wire soaked in water is a cause of alarm. With water being a great conductor of electricity, getting in contact with the damaged wire in water or vice versa can cause electrocution.
Why choose Gordon's Powers Emergency Electricians to give action to your electrical problems?
We have the fastest team of emergency electricians who can attend to all your electrical emergencies right away.
Our electricians are available 24/7 to rescue from electrical distress. We are even available to be of service for you on holidays.
Gordon's Powers Emergency Electrician Lewisham are licensed, professional, and experienced.
We handle repairs and installations with great attention and in a timely manner. We waste no time and we even go an extra mile by triple checking the repairs and installs.
All the best for our valued customers in Lewisham. You got the best team of emergency electricians, amazing services, and affordable rates. Gordon's Powers Emergency Electricians Lewisham has it all.Our friendly team is ready to answer your call and provide solution to you electrical problems. With our emergency electricians being on standby, rest assured that we will get to you right away.
Smoke Alarm Installation Lewisham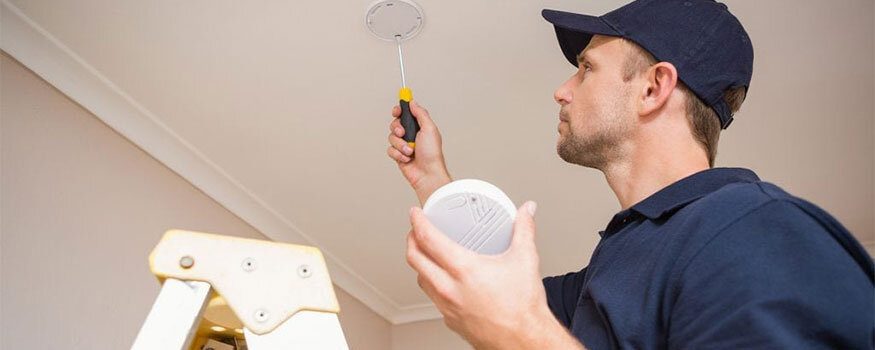 Prevent fire from getting bigger and increase safety for your family, employees, and property with the help of a perfectly working Smoke Alarm. Many are getting Smoke Alarm Repairs and Installations in Lewisham and it is time that you have yours. Have your local electricians from Gordon's Powers to help you with your Smoke Alarmrepairs.
Gordon's Powers had helped hundreds of homeowners and business owners in increasing their safety against potential fire. We are very well-known in installing high quality and long lasting Smoke Alarms for over 10 years across Lewisham.
Our Team of Skilled Electricians and well-experienced in installing Smoke Alarms in:
Highrises – Gordon's Powers Electricians have performed numbers of Smoke Alarm Installation in big structures such as highrises. We install interconnectable Smoke Alarms in areas as such. The purpose of an interconnectable Smoke Alarm is allowing the unit to have series of connections in all levels. These connections have Smoke Alarms installed in all or selected areas to easily detect smoke.
Apartments/Residences – Regardless the area size and type, we can recommend the best types of Smoke Alarms perfect for the unit. Whether it is a small house to bigger house or apartment buildings. Photoelectric Smoke Alarms, Ionized Smoke Alarms, and Interconnectable Smoke Alarms are the types to choose from according to the owner's needs.
What can Gordon's Powers do for your installations?
✓  We can recommend the perfect types of Smoke Alarms you need
✓  Our electricians can design your Smoke Alarm network
✓  Our team can check your existing Smoke Alarm's problem
✓  We can repair damage on parts and connections
✓  We can replace damaged or nonworking parts on your device.
✓  We can install or reinstall a smoke alarm you own.
✓  We can install a brand new Smoke Alarm bought by you or provided by Gordon's Powers
The best services are offered by the most reliable electricians in Lewisham, the Gordon's Powers. As a long running business, we built a reputation wherein customers can put their minds at ease in every single service provided. Our professional and experienced team of electricians are dedicated in leaving customers with great satisfaction. We won't leave you with just an install but we also help you maintain your device to work well and longer.
Fusebox/Switchboard Repairs and Upgrade Lewisham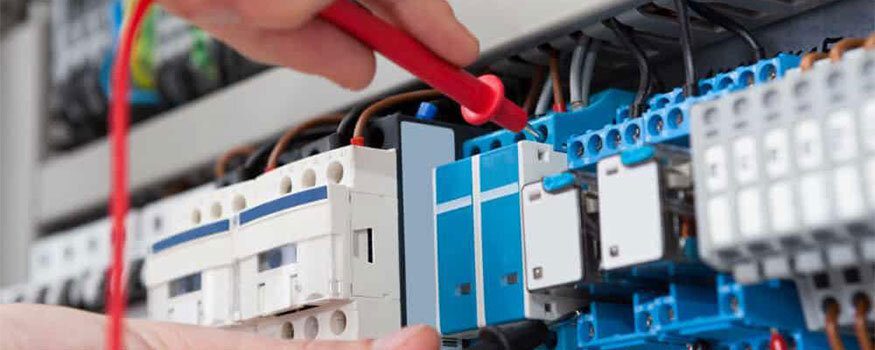 Do tripped wires and overloading commonly happens on your Fusebox? This means that you have an old type of Fusebox that has limited capacity. An upgrade is the best solution to the problem. However, entrust your upgrades to the most experienced electricians. In Lewisham, you have your local Gordon's Powers to perform Fusebox/Switchboard Upgrades. We have the highest quality of parts and materials to use for an absolutely perfect Switchboard for your electrical system.
What is a switchboard or fusebox?
It is an old type of electrical panels. With the use of fuses, wires are protected from short circuit and overloading. Because of its limited capacity, the fuses could burn when too much electricity is drawn. Using an old Fusebox poses danger to your property.
Here are some danger that may occur with an old/obsolete Fusebox:
Short circuit – An old fusebox isn't not reliable enough to protect an electrical system. With an unreliable fusebox, the series of wires connected may also cause to be damaged that will result to short circuit,  smoke, and even fire.
Damage to appliances – Because of limited capacity, an old fusebox can't handle multiple appliances running and cause it to overload. This will result to the fuse exploding. Replacing the fuse is a quick solution but the underlying cause is not fixed. An upgrade will best solve the problem.
Fuses replaced with anything metal – Some homeowners take drastic measures and replace blown fuses with a metal material. Doing so can have increased level of electricity drawn. Without the fuse, there is no safety for your electrical system.
Gordon's Powers can handle any type of repair and install for your Switchboards. We have the best types and designs of switchboards that applies for your property. We also have affordable rates and special offers for Upgrades.  One of our goal is to provide prompt services to all electrical emergencies. Our hardworking team is available 24/7 to rescue you.
Our 24/7 Emergency Electrician Lewisham can:
Get to you as soon as possible after your call
Perform excellent repairs and replacements in a timely manner
Check your Fusebox/Switchboard for existing faults
Help with your Switchboard's maintenance
Install high quality of materials for your switchboard's parts replacement
Hot Water Heater Installation and Repairs Lewisham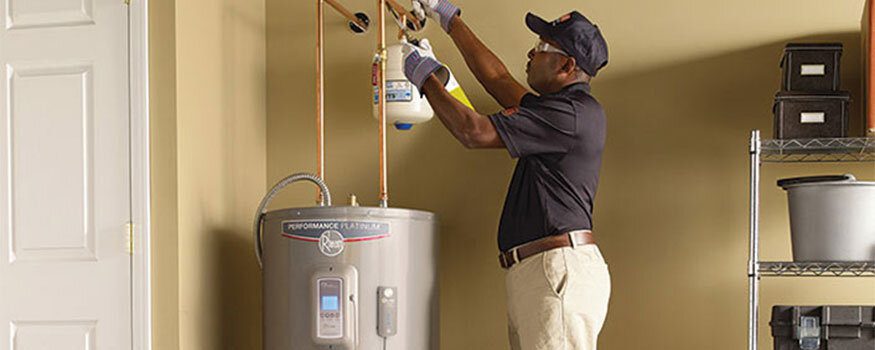 There might be a lot of things you can do using hot water, and it would be such an ease to have it as soon as you need it. A Hot Water Heater can help you get it in no time and any time. If you don't have one, better have your local Gordon's Powers electricians to get your Hot Water Heater Installation Lewisham.
Hot Water Heater has plenty of benefits like:
Have a warm shower every cold season
Wash blankets in hot water to kill bacterias and mites
Comfortably wash the dishes using warm water
Use hot water in cleaning hard to remove stains in some areas
Have a space heating with the help of a hot water heater
Gordon's Powers have and install all types of Hot Water Heater in all types of units as well. We have:
Tankless Hot Water Heater – From the name itself, this type of heater needs no tank. This is commonly known as the on-demand hot water heater. The water is heated by heating coils or elements when needed. This type is highly recommended for homes and business that doesn't use hot water most of the time.
Storage Hot Water Heater – With the use of tank, water is stored and heated. Consisting a thermostat, heating temperature is controlled. For households, hotels, and apartments, this type of tank is in-demand. It is best in maximized use of hot water because of a constant source.
Solar Hot Water Heater – This Solar Powered Hot Water Heater is an energy saving unit. You just need to invest on solar panels to be mounted on the roof. Despite of purchasing the solar panels, you need not to worry of huge bills in the future because of the free energy to get it working.
Aside from installing the Hot Water Heater, Gordon's Powers electricians can also check your existing Hot Water Heater, repair damaged components such as the thermostat, and replace overly damaged parts. We could also help in maintaining your old or new Hot Water Heater. The units may have accumulated sediments or foreign objects that may clog it's water lines and cause damage. The water heater has to be cleaned once or twice a year to avoid it to happen.