Level 2 Electrician Croydon Park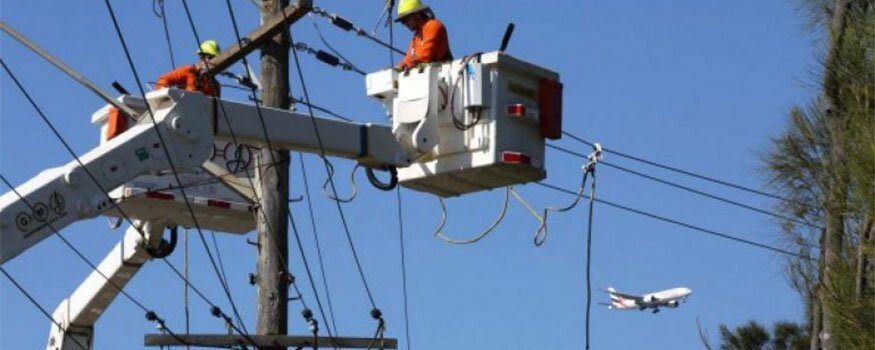 Need an urgent Level 2 electrician at Croydon Park today? You can make an appointment with Gordon's Powers Level 2 electricians and we will respond to your request as soon as we can, within an hour or less. Our team is composed of licensed Level 2 electricians that have certifications to work within Ausgrid and Endeavour Energy networks.
How We Work:
Working with Gordon's Powers is such a breeze. We make things easy for you.
Get in touch with Gordon's Powers by calling our friendly number and schedule an appointment. In cases of emergency, provide the actual situation and leave us your address and contact number. We will send our Level 2 electricians right way.
We will conduct an evaluation on the job that needs to be done and give you our FREE estimate. We give all our prices upfront and it is only what you need to pay, no hidden charges whatsoever.
Once we agree on the fair cost, we start the job and finish it within the same day of visit.
We collect all clutter accumulated during our operation and leave your place clean.
All you have to do is just confirm our quality workmanship.
Here are among Gordon's Powers Level 2 Electrician service offerings in Croydon Park: 
Point of Attachment
Point of Attachment, or POA, is a Level 2 job and only requires one that have the license to operate. Whether you need to have it repaired, relocated or installed, our Level 2 Electricians Earlwood at Gordon's Powers have sufficient mastery which part of your home or building it should be installed. When it needs to be relocated to another area, our Level 2 electricians can also help move it for you. We can also check whether your point of attachment is safe and secure to avoid hanging wires or loose connections.
UV Damage Consumer Mains in Croydon Park
All our loyal customers in Croydon Park look for our Level 2 electrical assistance to help them fix the defect notices they receive from Endeavour Energy regarding UV damage on their overhead mains service lines. UV damaged wires can bring bigger damage when left unattended. With Gordon's Powers, your notice worries will be fixed in no time.
Consumer Mains Repairs Croydon Park
Gordon's Powers Level 2 Electrician Croydon Park knows exactly what you need when it comes to consumer mains repairs in the suburb. We have dealt with hundreds of issues for more than a decade like fuse repairs and replacements, repair of single and three phase consumer mains and more.
Emergency Electrician Croydon Park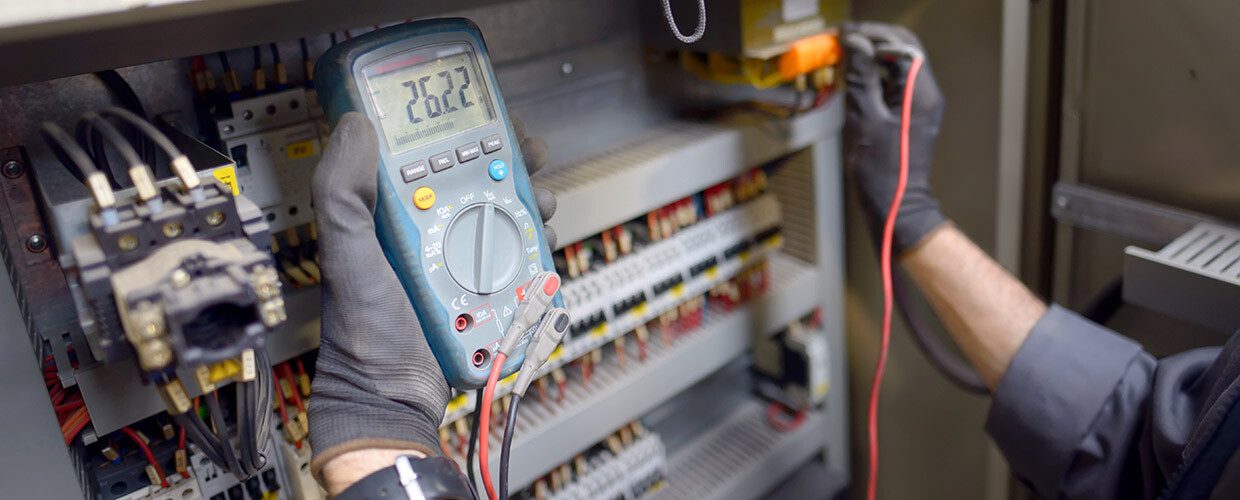 Have you sighted your powerpoint sparking when you plug in your appliance? Do not ignore this kind of electrical issue as this can lead to bigger problem and may damage your appliance or cause an electrical shock. This among the electrical emergencies that Gordon's Powers attends to in Croydon Park. We have a 24-hour Emergency Electrician Croydon Park service that covers all areas within the suburb. Our emergency electriciansare on-call and on-standby waiting for a go signal whenever a distress call flares up.
Gordon's Powers has been a trusted partner of every homeowner, landlords and business owners in Croydon Park. We have serviced most of the community over a decade now and still continue to be the rescue they need in any electrical emergency. They always look up to our electrical services because:
We give them timely response.
Our number is always open to receive your call for an emergency assistance because we understand that there is no better relief than knowing there are expert people that you can always call for help. Our emergency electricians will even call you while we are on our way to your place.
We offer round the clock emergency electrician service.
Gordon's Powers designed its electrical emergency service to be available 24 hours a day for 365 days a year so you can rest assured that even during the night or holiday rush, you will have our team at your back should you encounter any electrical mishap.
We give our services at fair charges.
There are a lot of service providers who can do good emergency service but surprises you with heaps of service charge. With Gordon's Powers, you will get both excellent emergency service and fair charge. It is not about the cost of the work that is important to us, but the relief we bring to our customers that matters.
We observe safe practices.
Whenever we work, we always ensure that we have proper safety equipment and tools to perform safe operations. We safeguard our men and our customers from electrical hazards by following Australian standards.
We care for our customers.
We are very compassionate with our customers. We know that when our customer faces an electrical emergency, they become vulnerable. This is why we make our emergency response convenient for them by providing safety measures while we travel to their place, arrive at their doorstep in full-gear and fix the problem right away. We are very professional and respect their privacy.
Smoke Alarm Installation Croydon Park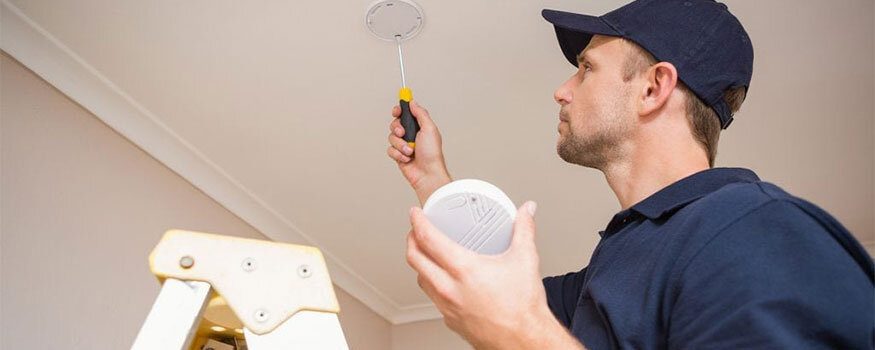 Do you need help with the best smoke alarm installation service in Croydon Park? You are welcome to call Gordon's Powers and we can meet all your requirements for your smoke alarm needs. Our team knows that you want the best for your homes and business facilities. With our over 10 years of experience in the installation of smoke alarm systems within the suburb, you will only be guaranteed with excellent and affordable service, nothing less.
If you are stuck at making a decision about what type of smoke alarm system you need to install in our property, Gordon's Powers can give you a FREE consultation. Our team can visit your place and analyze the risk factors and help you with planning. You do not have to worry about your privacy and security as all our electricians are certified and licensed professionals. Also, we only have local Croydon Park electrician which may happen to be one of your friends or neighbours.
Mains powered smoke alarms
Also known as hard-wired smoke alarms, Gordon's Powers electricians can install mains powered smoke alarmsdirectly connected to your electrical circuits. This type of smoke alarms has the ability to set-off alarm quickly the moment it detects smoke since it is directly connected to your electrical system. Our team will also assist to connect your smoke detectors to your central fire system for complete fire protection.
Wireless smoke alarms
Gordon's Powers can install your wireless smoke sensors or those battery-operated sensors that are ideally used in multi-level dwellings or buildings. Some structures are built to have stand-alone electrical circuit at every floor. This is a challenge to hard-wired smoke detectors since the alarm will only be heard at the same floor where smoke is detected. With wireless smoke sensors, it send a signal to every sensor installed at every building level, alerting all tenants to evacuate.
Recommended smoke sensors positioning
The position of smoke sensors will determine how many sensors you need to cover all areas of your home or building. The important thing is that there should be no dead air space which normally is the part where the walls meet the ceiling. Gordon's Powers will check all recommended points inside your premise and will install either hard-wired, wireless, smart or multi-functional smoke alarms in the following locations:
Inside sleeping areas
In hallways
Dining rooms
Living rooms
There are certain areas that smoke alarms should not be installed. That is, sensors should never be placed in bathrooms, garage, near air-conditioning or exhaust, near the fireplace and kitchen.
Switchboard/Fusebox Repairs and Upgrades Croydon Park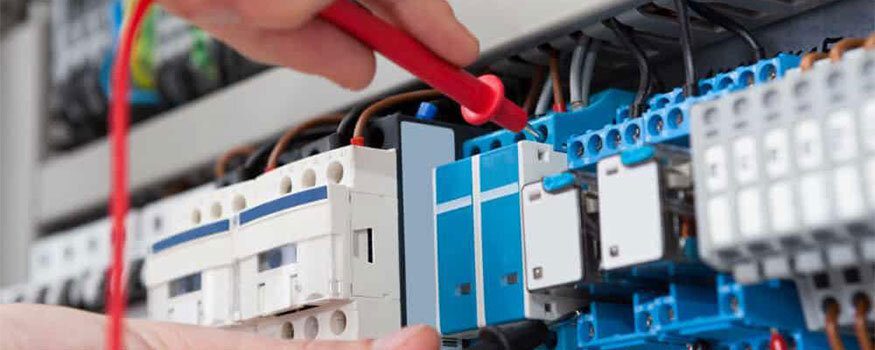 Dealing with switchboard and fusebox are dangerous tasks. It is never an easy task and only licensed electricians have the capability to handle any repair and upgrade works. Why have to compromise your safety when Gordon's Powers Switchboard/Fusebox Repairs and Upgrades Croydon Park service can make things easy and secure for you. You can rely on our more than a decade of experience in dealing with any challenge that a switchboard or a fusebox can throw at us.
Common Switchboard/Fusebox problems at Croydon Park
Croydon Park has old buildings which uses old fuseboxes that are already obsolete. If you have a building erected more than 20 years ago, your electrical system can be twice as old as your building because of non-stop operation. To meet the demands of the modern technology, an old fusebox is no longer sufficient to support high-energy appliances and devices. It is time that you upgrade your old fusebox and Gordon's Powers is the right team to assist you identify the type of switchboard you need to upgrade to. We can also rewire your electrical circuits and make an overall redesign of your electrical circuits.
A safety switch is a vital component on switchboards. Without one, your electrical system and assets may be in danger of overloading. This residual current device can save lives and keep your property protected from widespread fire. Once the safety switch detects an abnormality in the flow of current or high power surge from the mains, the safety switch shuts down the power to prevent your wirings and appliances from the damage. Gordon's Powers can repair broken safety switches and replace them if no longer repairable. If you still do not have one, we can install one for you.
If you notice a few instance where all your lights flicker at the same time or you lost power to your building but there is power at your neighbour's, you are definitely having an electric overload. Let Gordon's Powers perform a quick inspection of your panel board to know if your switchboard needs replacement or upgrade. Hot fuses or electrical wirings is an indication that your switchboard is running at full state and having a hard time distributing electricity to your circuits. Often, a fuse replacement will fix the problem but in rare occasions, an upgrade is recommended.
Hot Water Heater Repairs and Installations Croydon Park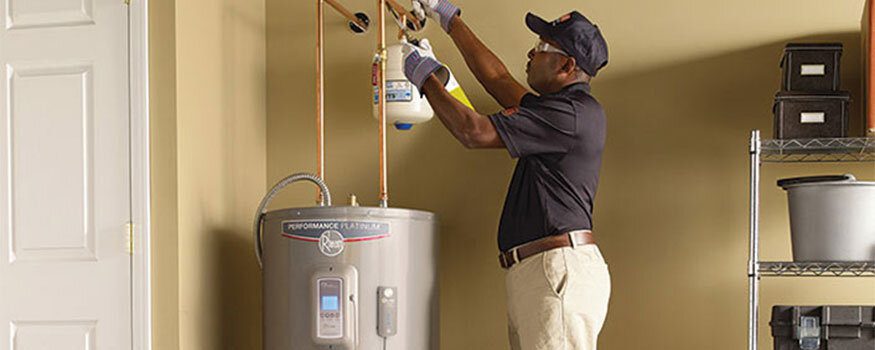 In Croydon Park, hot water heaters, among your other appliances operate almost all hours of the day or night to give you the hot water whenever you need. This is true especially when you are running a restaurant business where volumes of hot water is needed. If you have not yet checked on your water heaters for the past 3 years from the time of installation, you may be up with a big surprise to learn some components and elements are no longer working.
Before anything gets ugly, you can contact Gordon's Powers and we can have our best technicians to perform a quick check up of your hot water heater. We can handle all sorts of hot water heaters like:
Electric hot water heater
Gas hot water heater
Solar hot water heater
Tankless hot water heater
You will know that your hot water already needs repair work when:
There is a possible gas leak for gas hot water heaters.
In cases when your hot water heater uses natural gas which is odorless, leaking gas is hard to confirm. But if you notice that the pilot light is not lit or there is no hot water at all, it can be your cue to call Gordon's Powers so we can check if there is any gas leak right away. This is classified as an emergency situation. We will be with you no matter what time of the day or night.
Corroded anode rod.
When your hot water starts smelling bad or taste like rust, your hot water heater anode is possibly corroded. If the quality of water is affected, it can seriously impact your health. To confirm, you can invite our team of trained electricians at Gordon's Powers to check on your hot water heater. We can replace your corroded rod to get fresh hot water once again.
Your hot water heater has not been flushed for a year or more.
Ideally, hot water heaters should be flushed at least once a year to get rid or decrease the amount of mineral build up from the water being boiled over time and the scale it produces. If you have not flushed so and not sure how to do it yourself, you can get Gordon's Powers to flush it for you. We will also evaluate how frequent you need to flush depending on the mineral content of water within your area in Croydon Park.