Level 2 Electrician Forest Lodge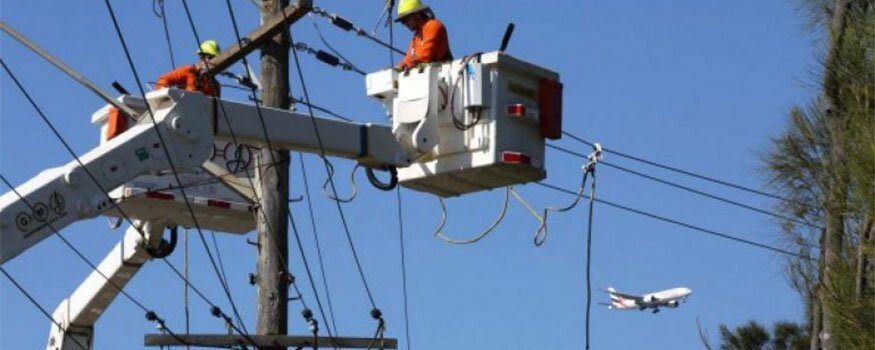 Have you hired a Level 2 electrician at Forest Lodge that works like a Level 1?  If yes, you must have wasted valuable time and heaps of money as your needs and requirements are not met. At Gordon's Powers, you will be sure that you will be working with our Level 2 Electrician Forest Lodge who are all certified and have up-to-date training in the electrical industry to meet your modern demands in electricity.
Consumer Mains Repair Forest Lodge
Any problems that you may have with your consumer mains at your home and  business properties at Forest Lodge is best taken care of a team of licensed Level 2 electricians at Gordon's Powers. We cover single or multiple issues on your service mains lines such as:
Fuse equipment repair and replacement.
As a part of our swicthboard/fusebox repairs service, our Level 2 electricians at Gordon's Powers are all licensed electricians that have the right knowledge how to handle fuseboxes and equipment that are under operation to perform repair or replacement works. Working on this area of your household electrical system is not advised by Gordon's Powers as it can bring you harm and cause greater damage on the equipment.
Point of attachment relocation and repair.
If you are relocating to another area within Forest Lodge or outside the suburb, Gordon's Powers Level 2 electricians can relocate your point of attachment and resume your power connectivity within the same day.  Moreover, when your point is attached on your home roofing and you plan on doing a renovation, our team can help relocate your point of attachment to another feasible point on your home exterior. This same service also applies to commercial buildings.
Disconnection of mains service lines to give way for minor repairs.
For minor repairs on mains service lines, not do Gordon's Powers only perform these repair works, we would even do the disconnection of your network connection and reconnect it after the repair work. For all other repair or replacement work and you need to get your mains service lines disconnected, you can call our Level 2 electricians at Forest Lodge and we can handle it for you.
Rectification of UV Damage Consumer Mains in Forest Lodge
Gordon's Powers Level 2 Electrician Forest Lodge can work on UV defect notice from Endeavour Energy. Our team can perform complete testing on your power cabling and correct all UV damaged parts by adding more insulation or replacing the cable.
Emergency Electrician Forest Lodge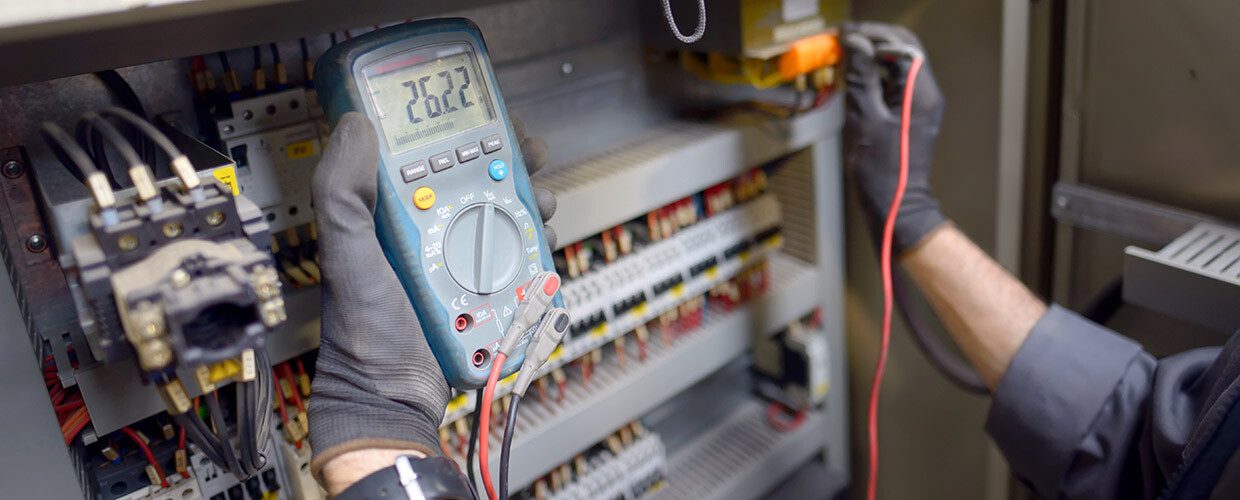 In times of electrical emergencies, do you already have a plan on how to get help from the professionals? At Gordon's Powers, we cover all sorts of electrical emergencies. We pride ourselves in providing prompt response and fast solution to any electrical emergency in Forest Lodge. We even have a 24-hour Emergency Electrician Forest Lodge service that you can reach any time and get the help you want.
Why you can always count on Gordon's Powers:
No repeat emergency situations!
For any emergency repairs and maintenance of your electrical systems, getting help from Gordon's Powers emergency electricians in Forest Lodge is one of the best decision you can make to get a complete solution for electrical emergency without having to worry that the same problem can happen. Our main goal is to make sure that all emergency repair works we render will be the permanent fix.
Available 24/7!
Gordon's Powers has 24-hour Emergency Electricians at Forest Lodge. We have on-call electricians that are available 24 hours a day, 7 days a week and all year round for your comfort and peace of mind that you can get the best electricians in case an emergency breaks out. Expect that when you call our number, you will get our friendly staff and send you the help you need right away.
Highly-knowledgeable emergency electricians in Forest Lodge!
As your electrical service provider, we understand that your primary concern is to hire the best electrician in Forest Lodge. With Gordon's Powers, you do not have anything to worry about not getting the quality work you are looking for. All our electricians who attends to any electrical emergency are all well-trained and certified. We can operate on live wires, hanging power mains cable, broken power poles, isolated power outage and more.
Fair charge for an excellent work!
Our electrical services at Gordon's Powers has never overcharged our customers. In some occasions, Gordon's Powers even do volunteer work on public settings where desperate need of emergency electricians takes place. For any residential or commercial emergency electrical assistance, our first priority is always the safety of our customers. Any work we render comes with a fair charge and excellent workmanship.
Gordon's Powers has more than 10 years of experience in providing electrical emergency services within Forest Lodge. We also traverse through other suburbs in the Inner West Sydney to bring all kinds of electrical services ranging from installations, repairs, replacements and maintenance works.
Smoke Alarm Installation Forest Lodge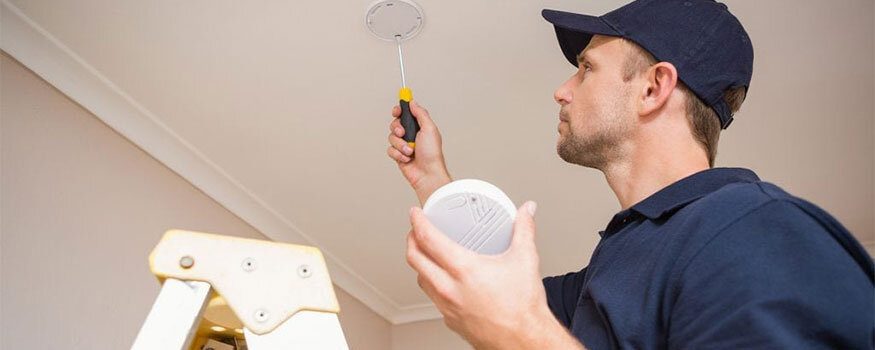 Do you own or operate a high-rise building for office or apartment purposes? In Sydney, there is a requirement of one smoke alarm system for every building level according to Fire and Rescue NSW. This means that smoke alarms should be installed on every floor for complete protection. At Gordon's Powers, we recognise all Australian standards and make sure we apply full protection for your family and property by effective installation of smoke alarm systems.
Residential Smoke Alarm Installation at Gordon's Powers
When you are looking for a team that can install your smoke alarm system, Gordon's Powers can help you with the task without hesitations. Our team are all ears with your requirements and are always focused in delivering the finest service that you are looking for in an electrical service provider. With our residential smoke alarm installation, you will a full warranty on service and parts. We will carefully check that it is working as intended after the installation is completed. Our team can also conduct maintenance work every 6 months or annually.
Gordon's Powers can perform installation of smoke alarms in the following areas of your homes:
Inside and outside sleeping areas for effective smoke detection
Between each rooms such as hallways
Living rooms
We do not install in areas when that are misty or cooking induced smoke:
Commercial Smoke Alarm Installation at Gordon's Powers
Gordon's Powers has a complete line of smoke alarm solutions for commercial use. Our team can recommend which type of smoke sensors work best on your commercial buildings. We can perform multi-level smoke alarm installations. If you are still undecided or need an expert advise on what type of smoke detectors to use, our electrical consultants can evaluate your building and suggest the right type. We can use a combination of the following alarms:
Hard-wired smoke alarms – Smoke alarms that are directly connected or hard-wired to your electrical circuit are the most efficient type of smoke alarms. It can be connected directly to your central fire system for a complete that can set off if the smoke alarm detects a possible fire breakout. Our team at Gordon's Powers will install smoke sensors with batteries as a backup in case there is a power outage.
Wireless smoke alarms – Gordon's Powers can introduce you to the advantages of using wireless smoke alarms. It can be installed in areas that do not have wirings running through like a patio or storage rooms. Wireless smoke sensors are best used in buildings where circuits are not interconnected. Wireless alarms on every floor can send signal to each other to alert tenants in every floor.
Switchboard/Fusebox Repairs and Upgrades Forest Lodge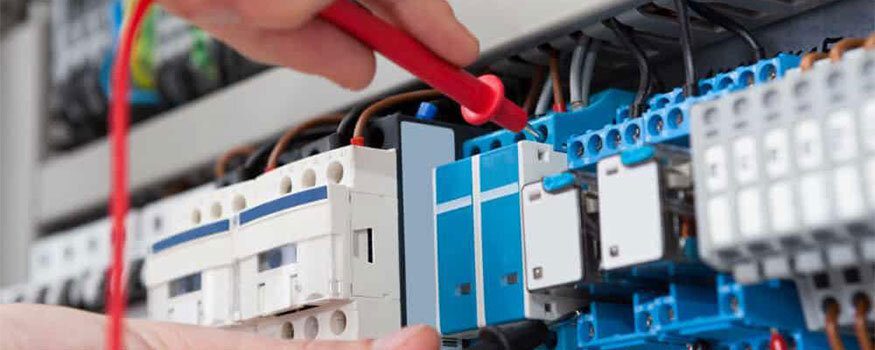 Are you still using those ceramic type of fuses for your fusebox? If yes, you may need to upgrade your fuseboxto an advanced switchboard to support your electric needs. At Gordon's Powers we have every solution for your switchboard and fusebox problems. Whether you are looking for a repair work or an upgrade, our certified electricians are the best guys to do the work.
Our team of electricians at Gordon's Powers has all the right knowledge in dealing any kind of switchboards and fuseboxed within Forest Lodge. Our more than 10 years of expertise in the repair and upgrade of circuit boards is a tough one to beat. Over the course of our service, Gordon's Powers has fixed hundreds of switchboard problems and upgraded many fuseboxes to help homes and business centers adapt to the modern day electrical demands.
The question would probably, if you are wondering when is the best time to have someone check on your switchboard or fusebox, is to know what are the signs to observe. Gordon's Powers can help you determine the following signs:
Flickering of lights
Have you noticed your lights in the living room flicker every now and then or every lighting at your home or entire building floor flicker all at the same time? It can be a creepy scene but in reality, it gets more uglier when you find out that your fuseboxes or switchboards are about to blow because of overloading. If you notice this sign for the first time, you can give Gordon's Powers a quick call and we can come down to your place to make a diagnostic test and confirm if this problem is caused by your panel boards.
Cabling on switchboards overheats
Although it is not visible, wirings or cablings inside your switchboard cabinet can get pretty hot if it encounter constant overloading for a long period of time. In old fuseboxes, high temperatures on circuits can immediately blow up fuses. Once a fuse blows, it automatically disables the circuit it is connected to and it can either be a single powerpoint in your bedroom or the the entire electrical circuit in second floor.
Obsolete fuseboxes or low-end switchboards
Gordon's Powers recommends that you upgrade your switchboards if you plan to add high-energy appliances. Old fuseboxes and basic switchboards may not be able to handle new and energy hungry appliances.
Hot Water Heater Repairs and Installations Forest Lodge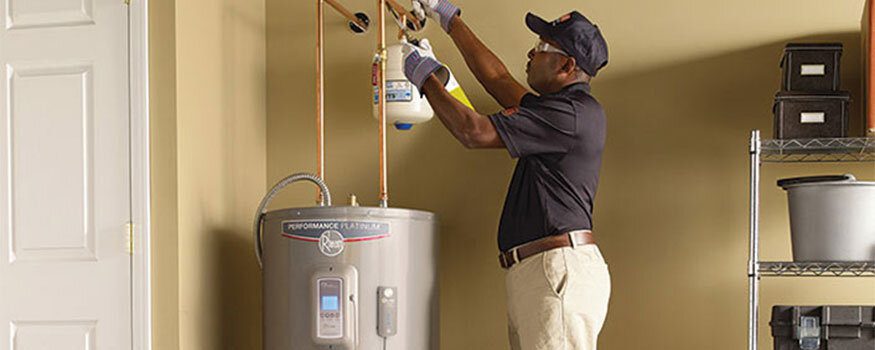 Planning to repair or replace your hot water heater very soon or looking for a service provider to help you with installing new hot water heater for your new home? Set your worries aside when you get Gordon's Powers a part of your project. Hot water heater installation and repairs are among the things we do best as electricians in Forest Lodge. For us, this is not a hard task and we always enjoy every work we do.
Gordon's Powers have in-depth knowledge in the following types hot water heaters:
Electric Hot Water Heaters with Gordon's Powers
Whether tankless or with storage tanks, our team can repair your electric hot water heaters. We can detect common faults on electrical hot water heaters such as problems with bad electrical supply to the hot water heater, heating elements and thermostat not working, wrong connections during installation and more. With every repair work we do, we make sure that  no electric current is flowing from the electrical power to the water heater to avoid shock. We use high-end testers like neon testers and multimeter to confirm that power is completely shut off.
Gas Hot Water Heaters with Gordon's Powers
If you are using gas hot water heaters, Gordon's Powers is your smart repair team to perform quick and reliable fix on water heater pilot light and its thermocouple. Moreover, if you suspect that your gas hot water heater has a possible gas leak, immediately engage professional electricians at Gordon's Powers to rectify the problem.
Since gas water heaters uses natural gas which is odorless, it needs to be checked frequently by licensed gas fitters and hot water heater technicians. Gordon's Powers has the right expertise with gas hot water heaters and is the team that is all you need to perform installations, repairs and maintenance works. We can help check the following areas for you:
No or Not Enough Hot Water
This one of the common problems that particularly involves the gas valves and thermostat. Our hot water heater electricians at Forest Lodge will complete a thorough check on possible faulty thermostat, gas valves, dip tube or clogged vent or flue. Will will clean every section to make sure that nothing interferes with the gas flow.
Pilot Light Not Working
If the pilot light on your gas water heater is not lighting, do not delay a second to contact Gordon's Powers as this is the major indication that the gas supply shut off or blocked, which in most cases are the dangerous ones since it can blow up once the confined area where the gas is prevented from exiting is full.