Level 2 Electrician Haberfield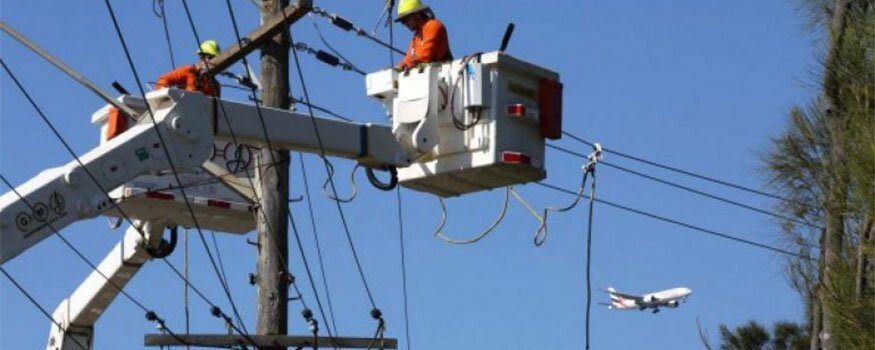 Are you getting a property demolished? You can have Gordon's Powers Level 2 Electrician Haberfield to permanently disconnect mains service lines from local energy network, if you are a builder, homeowner or a business owner in Haberfield and you want to disengage an existing mains service, We have the applicable knowledge, tools and equipment to shut the power supply and disconnect the power lines for good.
You can 100% depend on Gordon's Powers. We only have licensed Level 2 Electrician Haberfield to work with you and you have no choice but to be completely satisfied with our service. If you work with our team, you are bound to:
Have the best Level 2 electricians in Haberfield and Inner West Sydney.
Get a 24-hour access to on-call electricians within the suburb.
Work with honest, professional and fully licensed Level 2 electricians Haberfield.
Stop worrying about your consumer mains issues because our team is always available at your service.
Hire the most affordable yet top quality Level 2 electrical workmanship in NSW.
With more than a decade in pure service to Haberfield community, Gordon's Powers has  made a few recognisable quality Level 2 repairs and installations. We can handle the following:
Point of attachments
Metering
Off-peak relay
Private poles and Underground pillars
Single and Three phase mains
New mains provisioning
Apart from the above Level 2 works, our team are also frequently requested to cater to the following urgent needs:
UV Damaged Consumer Mains in Haberfield
Residents and business owners alike turn to Gordon's Powers Level 2 Electrician Haberfield to work on their UV damaged cables in response to the defect notice they receive from Endeavour Energy and Ausgrid. Our UV damage rectification service is inexpensive and you won't have to worry getting one today.
Consumer Mains Repairs Haberfield
With all your Consumer Mains Repairs Haberfield concerns, call Gordon's Powers and our team can quickly turnaround any repair works. With our knowledge in consumer mains, you can expect that your mains service lines are treated in good condition.
All our repair works are done in a good manner. Our Level 2 electricians has provenly fixed numbers of  blown fuses, overhead and underground cabling replacements, timber and steel poles repairs and replacements, point of attachment relocation and replacements, storm damaged electrical lines and components, power surge problems and more.
Emergency Electrician Haberfield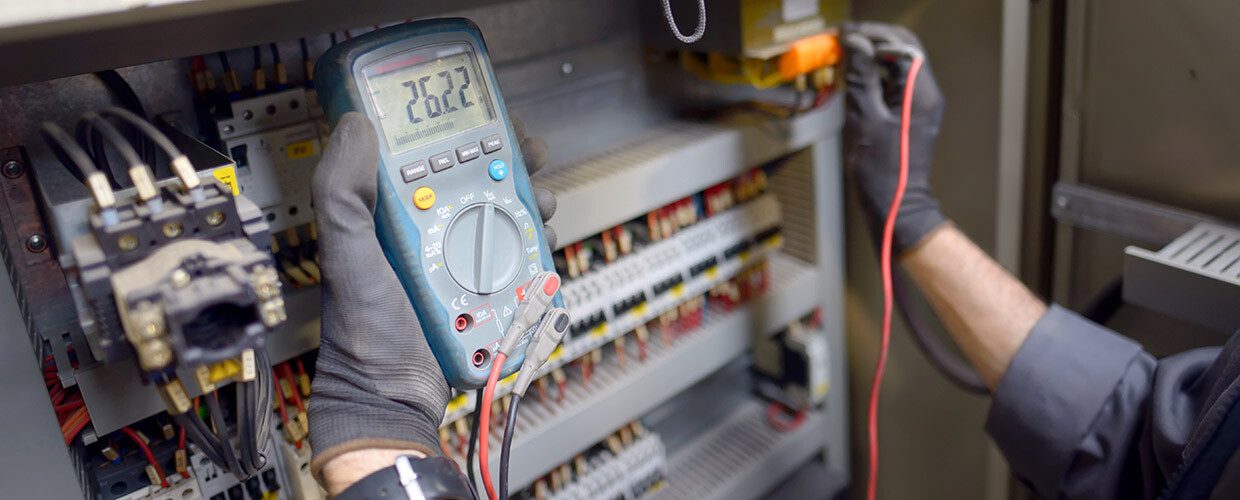 Have an Emergency Electrician Haberfield visited you already regarding your call for an emergency repair for your electrical circuit? All electrical emergencies should not be taken for granted and your service provider should respond to you in a swift manner to fix the problem. With Gordon's Powers, you do not have to wait the whole day and see your electrical problem get bigger before your eyes. Our team of Emergency Electrician Haberfield will come to you in an hour or less and complete all emergency repairs and testing within the first visit. We have emergency repair kits, tools, parts and equipment ready in our ute to provide prompt fix.
The need for an emergency electrician can come any time since electrical emergencies are unpredictable. For this reason, you need a reliable and highly-experienced emergency electricians who can be with you whenever you call for help. Gordon's Powers Emergency Electrician Haberfield is a group of fully licensed and well-trained electricians ranging from Level 1 to 3 electricians to support our day-to-day emergency response to the Haberfield community.
Having a great team of electricians in your area brings you relief from constant worry that you won't have the help you need in times when you need an urgent attention. With Gordon's Powers, you can be sure that rescue and solution of all your emergency problems with the following can be provided in a short time:
Power Outages – If you encounter an isolated power outage, Gordon's Powers Emergency Electrician Haberfield can go and check the cause of the problem, provide the fix and resume your power connection. Our team may ask you for any changes done within your circuit before the incident or if you plugged in an appliance before power went off.
Indoor and Outdoor Lighting – Your home and commercial lighting plays a big role in the ease of living and business operations. Once your lighting system is damaged, you are not able to finish about 60% of your activities. Gordon's Powers are experts in any type of lighting. From indoor and outdoor lighting, emergency exit lighting, backup emergency lighting to outdoor lighting, our team can perform emergency repairs to make sure you have light at all times.
Wiring Problems– If you see any open wire or exposed wiring from your cables, you need to have it repaired immediately. Gordon's Powers can provide emergency repairs on damaged cables, bad wiring connections, loose wires, uninsulated wires, old and worn out wirings in old buildings, wires that causes short circuits, damaged power cords from appliances, loose light switches and more.
Smoke Alarm Installation Haberfield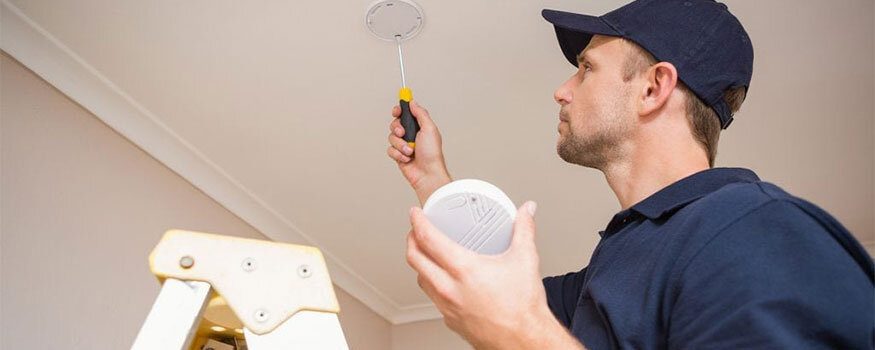 Have you not tried installing smoke alarms before? Then you probably should try consulting or hiring a professional Smoke Alarm Installation Haberfield service like Gordon's Powers. Installation of smoke alarms may seem easy for those wireless sensors but when it comes to mains smoke alarms, you would need to have it done by smoke alarm professionals as it involves electrical evaluation and connection to your mains circuit.
Your area of installation and requirements determines what type of smoke alarm you need. If you are unsure of what to use, you can always get Gordon's Powers to help and guide you with choosing the right smoke alarms for your need, and this comes as a FREE estimate and consultation. We only want that our Haberfield customers get the best fire protection they can because we care for them like we do for our family and friends.
Residential Smoke Alarm Installation Haberfield by Gordon's Powers
Fire happens mostly at home. Roughly 80% of fire are related to electrical failures like appliances that are left running, short circuits and wire sparks that ignites flame and spreads the fire easily around homes. All electrical fire is destructive and number of fatalities from any occurrence should not be ignored. Gordon's Powers has the mission of keeping every homes, apartments, flats and nursing homes safe from the dangers of fire by providing effective and long lasting smoke alarm systems.
Our smoke alarm specialists highly recommends every homeowner and tenant to use photoelectric smoke alarms because it sees the presence of smoke particles and are very responsive to smoldering fires. These are considered the first line of defense as it can detect small fires first compared to Ionization smoke alarms that can detect when the fire already comes as flames.
Another criteria in smoke alarm installations within NSW is the use of mains smoke alarms or those that are hard-wired to your home's electrical circuit. It offers more reliability since it operates within your electricity and removes possible battery-failure. Gordon's Powers will ensure that your mains smoke alarms are properly fitted and all wirings are correctly configured to keep it working in good condition. We also supply genuine smoke alarms from trusted brands like Brooks, Kidde, First Alert , Rexel and more.
All quality works regarding smoke alarm installation in Haberfield are performed by licensed electricians and smoke alarm specialists from Gordon's Powers. We provide upfront pricing and never overcharge our customers.
Switchboard/Fusebox Repairs and Upgrades Haberfield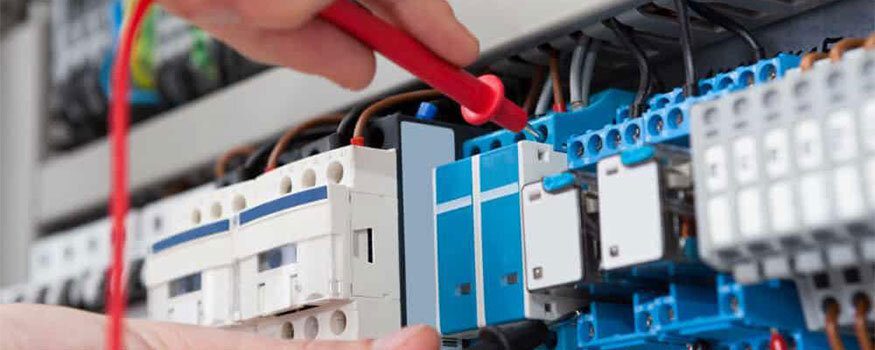 Are you getting power fluctuation all the time and do not know what to do anymore? Maybe it is time for you to get experienced Gordon's Powers Switchboard/Fusebox Repairs and Upgrade Haberfield service to perform a complete check on your switchboard or fusebox. If you notice your lighting is dimmer than usual, your switchboard might be running at its maximum capacity to support your energy demands and is having a difficulty that any time it can heat up and blow up without warning. Immediately contact Gordon's Powers and our licensed electricians will immediately take off your electrical worries from you and get it fixed the soonest. 
Quality Switchboard/Fusebox Repairs Haberfield at Gordon's Powers
Switchboards or fuseboxes supply electricity to your circuits. As the main component of switchboards, circuit breakers and safety switches get loads of work all the time and are prone to wear and tear. If one is damaged, all appliances, devices or lighting connected to the same circuit will not work. Your safety switches on the other hand regulates the your circuit loads and the amount of current or voltage coming in your switchbox. If detects anything unusual, it automatically shuts down everything.
Your well-founded Gordon's Powers emergency electricians are always ready to solve such problems and can bring your circuit breakers and safety switches back to life. We are known to swiftly repair any switchboard issues and recover the normal function of your electrical system in no time so you can resume with your work or daily chores.
Cost-effective Switchboard/Fusebox Upgrades Haberfield at Gordon's Powers
When it comes to switchboard or fusebox upgrades, learn from the master – Gordon's Powers. Our knowledge on every switchboard brands, models and functionality make us seem like a walking dictionary. You can consult with us any time you feel like you need a switchboard upgrade and when you are unsure, we will lay all options for you.
For old fusebox, our team will help you choose what switchboard you need for your first time upgrade. Old fusebox with ceramic fuses are no longer recommended for use in NSW. Fuses tend to get hot easily and are often a source of an electrical fire due to blown fuses issues. Thus, Gordon's Powers will guide you with your panelboard migration and will ensure that we provide you with safety switches that can prevent damage to your property and harm to lives when an electrical accident happens.
Hot Water Heater Repairs and Installations Haberfield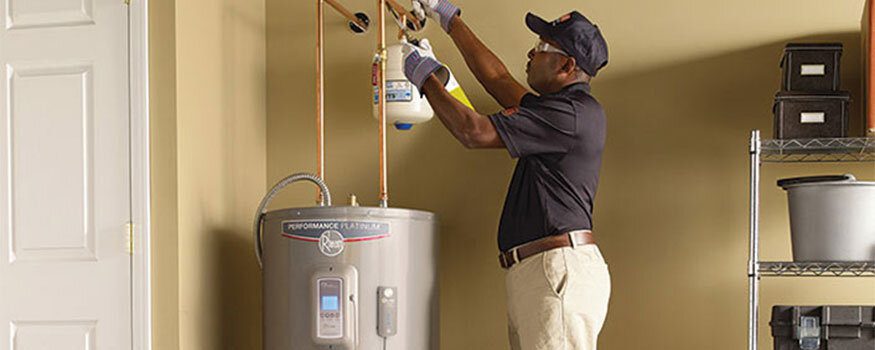 Building or remodelling your homes and need to install or relocate your hot water heater or get your existing hot water heater repaired? With our Hot Water Heater Repairs and Installations Haberfield service, you are guaranteed with lifetime durability and warranty on service. Have Gordon's Powers to help you get everything in place today. Our many years of hands-on experience in handling all types of hot water heaters gives you the satisfaction of finding the right team to take care of all your hot water heater concerns.
Gordon's Powers' hot water heater specialists are knowledgeable and are experienced in gas fitting and electrical troubleshooting of water heaters. In fact, you won't have to hire a plumber to work on the plumbing, our team are well-versed in piping so you will have hot water from your water heater towards your kitchen and bath fixtures.
Do you prefer electric hot water heaters? Installing electric hot water heaters can be done in a few hours with its easy install characteristic. Gordon's Powers can help you complete the installation within the same day whether it is a storage tank type or tankless type. Since your electric hot water heater requires high amount of energy to run, our team will install a separate circuit intended for the water heater alone to avoid overloading.
When your electric hot water heater goes bad, Gordon's Powers will help identify which component has the problem and do necessary repairs and replacements. We will take a look at your heating elements, thermostat, and circuit board.
Is your gas hot water heater acting up? There could be a problem with the burner or gas valves that causes its inability to heat water. Our team will do an isolation test to confirm if there is a gas leak or valve problem that prevents the burner from doing its job. When you observe that the pilot light is not turn on, it means that the flow of gas is disrupted or there is no gas flow at all. Call Gordon's Powers and we will immediately apply a solution to your gas hot water heater.
The moment you hire Gordon's Powers Hot Water Heater Repairs and Installations Haberfield, you will not only have the ease of working with our polite experts, you will also get to enjoy our affordable rates that can get you a long way on your budget.