Level 2 Electrician St. Peters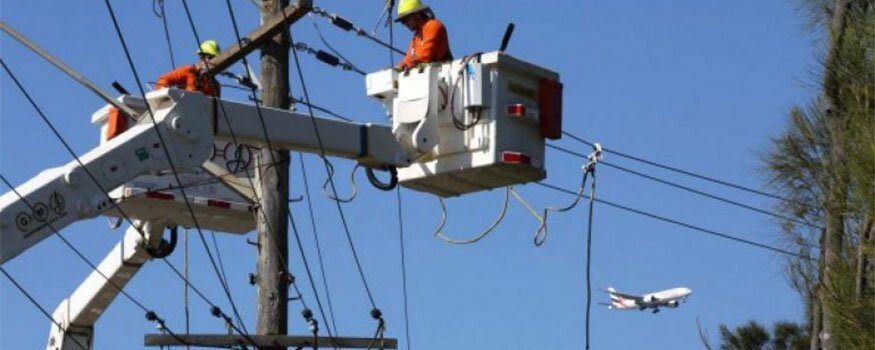 Are you one of the homeowners or business owners in St. Peters? For any complicated electrical works, you can have the assurance that Gordon's Powers is always available to assist you with any Level 2 electrical works in St. Peters. Our service never fails to amaze all our customers within the suburb and nearby places within the region. We are ready to go whenever someone calls our number and finish all works within the same day.
Arranging a schedule with senior electricians to work on your power mains can take a huge amount of trust and good feedback from customers. Your dependable Level 2 St. Peters Electrician at Gordon's Powers are sure to take your worries away as we only provide quality works on the below scope of work (to name a few): 
New Mains Service Provisioning St. Peters
For additional structures or facilities, Level 2 Electrician St. Peters are experts when it comes to the installation of new mains service and complete the connection to the Ausgrid network to energize the new installation. This works best for new commercial buildings that had just ventured business within the olympic complex.
Consumer Mains Repair St. Peters
There are many ways that Gordon's Powers Level 2 Electrician St. Peters can help you with your consumer mains. Below are among the common consumer mains tasks that we can perform:
Temporary mains disconnection for repair and maintenance works.
Permanent disconnection of mains service lines for buildings that will undergo demolition.
24-hr on-call repair works of single or three phase consumer mains.
Off-peak relay installation and setup of metering device.
Anything that covers work about consumer mains, our team are fully-trained and gave the certificate to operate on the above types of work even on extreme conditions. Our Level 2 Electrician service is tied up with our electrical emergency response service and make sure that we attend to all your needs.
UV Damage Consumer Mains St. Peters
Exposed and UV damaged consumer mains cables imposes high risk to safety of your family, homes and business properties. It is urgently necessary to be taken care of once you receive a notice from Endeavour Energy. With Gordon's Powers Level 2 Electrician St. Peters, we can help diagnose if your power cables have problems or not to avoid future inconvenience of handling it later and save time with paper works.
Emergency Electrician St. Peters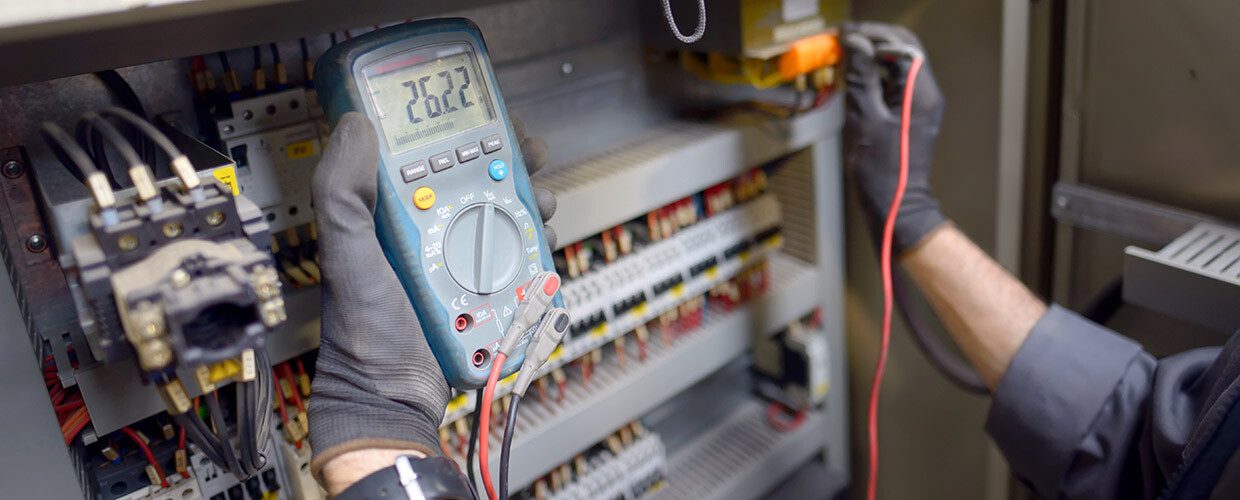 Have you heard of a team that has a full-day emergency electrical coverage within St. Peters? Our 24-hour Electrician St. Peters gives you an assurance that you can reach a team to be with you in time of desperate need. Our emergency response team consists of licensed and well-versed electricians that can handle any type of electrical works. We want to make sure that we got everything covered so we can completely free you of your electrical emergency.
Gordon's Powers 24-hour Emergency Electrician St. Peters has worked on numbers of emergency situations and has recovered assets and properties from the danger of damage. We also participate in responding to major emergency situations that happen across the entire Sydney. We never miss a chance to help our fellow Australians and it is always a privilege on our part that we get to assist you with all your emergencies because that is what a service provider is all about.
How do you know that you are having an electrical emergency? Below are some of the common scenarios which Gordon's Powers Emergency Electrician St. Peters can help you with:
Sudden Power Loss
If you happen to lose power at your home or office but is an isolated issue, then you could be having an electric overload problem. This is considered an emergency as it interferes with your normal operations and may encounter a bigger problem if not fixed immediately. Gordon's Powers Emergency Electrician St. Peters can check your electrical capacity and will do necessary adjustments and repair works if you have a blown fuse or overworked circuits. Our team would also be able to advise you when you need a switchboard upgrade to avoid the same problem in the future.
Open-wire on Live Circuits
Getting an aid from Gordon's Powers Emergency Electrician St. Peters is a smart move when you observe a loose or an open-wire that is a part of your live electrical circuit at home or at your business facility. If this is not rectified the soonest possible time, it will cause electrical shock to the person that gets in contact with it. If this happens to be the situation, you can call 000 to get first-aid assistance to the injured and call Gordon's Powers to deal with electrical issues.
Smoke Alarm Installation St. Peters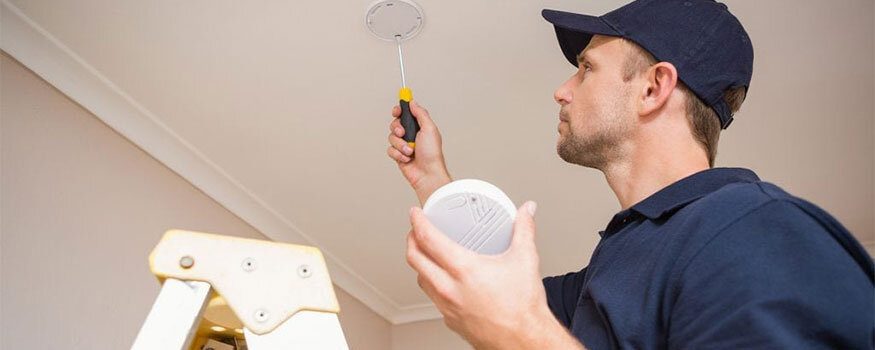 Getting protected from fires is a very challenging job but with the right kind of system that could detect an onset of a fire, you will save a big deal of lives and properties. Gordon's Powers are experts in the fire protection by ensuring that quality smoke sensors are included in your homes and business properties. Our Smoke Alarm Installation St. Peters service is one of the best in the suburb. As your reliable electrical contractor, we commit our technical knowledge to every smoke alarm installation both for domestic and commercial applications.
Gordon's Powers' Smoke Alarm Installation St. Peters is a combination of fresh installs and upgrade activities.  We are well-versed with all types of smoke sensors and have the ability to perform quick and reliable installation works. There are DIY smoke sensors that you can install by yourself. They often go as wireless sensors. However, we recommend that you get a licensed electrician like the one from Gordon's Powers to make sure you cover every area in your homes and offices buildings. We can work directly on mains powered smoke alarms and install sensors with lithium batteries as a backup in case power goes out.
What makes a smoke alarm system very effective is how it is positioned within your property. When you hire Gordon's Powers, we will help homeowners (especially the physically-challenged and elderly) and business owners with the following tips:
Install long-lasting dual sensor types of smoke alarms
Smoke alarms can come as either photoelectric or ionization sensors. Photoelectric uses lighting to indicate that a smoke is detected while ionization triggers the alarm once smoke interacts with the americium content. Gordon's Powers often recommend getting dual sensor types to get both features for more reliability.
Use hard-wired smoke alarms
Hard-wired smoke alarms are often used in domestic and commercial settings since they are more reliable compared to wireless and battery-operated sensors. Gordon's Powers can directly install these alarms to your wiring systems while considering the current load of your electrical circuit. We can also provide hard-wired smoke sensors that comes with batteries for high dependability.
Non installation areas
There are certain areas that smoke sensors should not be installed. For example, the kitchen area emits smoke from cooking activities. It can interfere with smoke sensors and may start a false alarm. Other areas that smoke sensors should not be installed are the shower area, garage, near the fireplace, near exhausts and areas where cobwebs are most likely to occur.
Switchboard/Fusebox Repairs and Upgrades St. Peters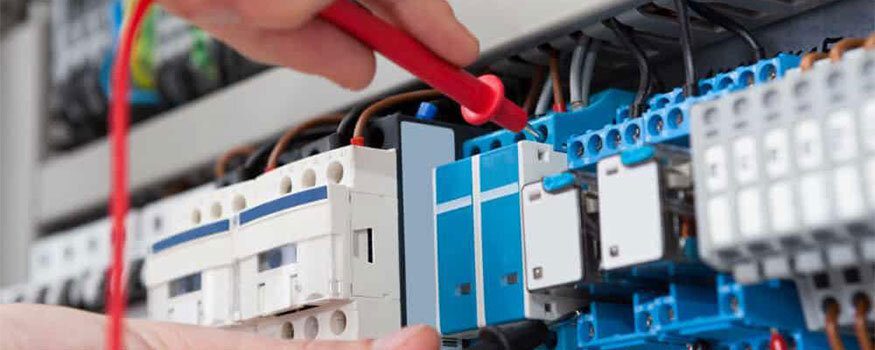 What makes a good living environment in terms of electrical functions? The answer is simple, a good working switchboard. Gordon's Powers can help you achieve a secured electrical system without any chances of blown fuses or overloaded circuits within your homes and business properties in St. Peters. We have over 10 years of handling experience in Switchboard/Fusebox Repairs and Upgrades within St. Peters and nearby suburbs.
Switchboards (Fuseboxes) Explained at Gordon's Powers
What exactly is a switchboard and why does it need to be treated with high importance? Our electricians can walk you through how your electrics work and what is the main role of your switchboard. Basically, switchboards or fuseboxes (an older version of a switchboard), are the panel wirings for your electrical system. It has numbers of circuit breakers where your powerpoints for every appliance is set. The switchboard distributes electricity through the circuits going to the powerpoints. If your switchboard is busted, everything electrical stops working. This is the reason why your expert electricians at Gordon's Powers St. Peters always emphasize the importance of your switchboards and why you need to pay attention to its repair, upgrade and maintenance needs.
When you hire Gordon's Powers Switchboard/Fusebox Repairs and Upgrades St. Peters service, our team is always active and ready to perform the following repair and upgrade works to point a few:
Lights and some appliance are not working while others do
If you experience the above scenario, it can be caused by a circuit breaker tripping. It trips as it protects the circuit when it gets overloaded. This situation is often fixed by removing the appliance that you just added and turning the circuit breaker back on. You can call Gordon's Powers and we will help check which circuit has low load and identify which powerpoint you can plug your new appliance into. In rare cases, if the circuit breaker literally breaks, we can repair it or replace it.
Blown fuses
Blown fuses is a result of an overloaded circuit as well. Gordon's Powers can replace it with durable fuses and test your circuits to make sure everything is working perfectly. Hot fuses are already close to getting damaged. We recommend to have it repaired or replaced.
No safety switches installed
Our team at Gordon's Powers can help you upgrade your current switchboard or fusebox with the addition of a safety switch. A safety switch is protects your circuits from big amounts of current from the power mains coming into your switchboard. A safety switch shuts the system off before destructive currents traverse your electrical circuit.
Hot Water Heater Repairs St. Peters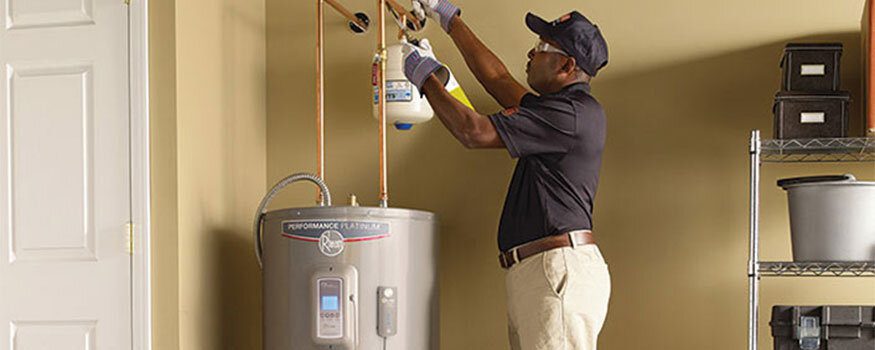 Has your electric hot water heater stopped working? Resetting your electric hot water heater may not be able to fix problems due to thermostat and heating systems issues. You need expert hands to conduct series of inspections and Gordon's Powers Hot Water Heater Repairs St. Peters is your best bet for this type of electrical concern. Water heaters are not solely a concern in the plumbing industry, it also involves electrical applications to help run it efficiently. At Gordon's Powers, we check all aspects of the hot water heaters which also includes the plumbing. We have included plumbing as part of our repair routine to give you an affordable service at a single package as we understand that other services can provide exaggerated prices.
Gordon's Powers always keeps up with the latest innovations in hot water systems that benefits the environment. Our certified electricians can perform any work needed for your water heaters to make sure they are running properly. We perform repair works on tankless water heaters or those with tanks that run via electricity, solar and gas. There is no minor or major repair works for hot water heaters that we cannot do. Our team is always taking our expertise to the next level to better serve our customers within St. Peters and other regions in Sydney.
Domestic Hot Water Heater Repairs St. Peters
Do you encounter frequent issues with your hot water heater systems at home that no hot water is flowing through your shower, kitchen taps, swimming pool and other areas you need it to be? Gordon's Powers are already aware of these kinds of problems in St. Peters. You just need to invite us to perform an inspection and we can give you a FREE quote for the repair work that needs to be done. All repair works will be carried out safely and all areas where hot water supply is needed are tested before we conclude the job.
Commercial Hot Water Heater Repairs St. Peters
Hot water heater systems operate rather differently in commercial facilities compared to domestic. For commercial use, demand of hot water is higher compared to household usage, Hot water is kept in tanks to readily provide hot water to appliances or fixtures. If one of the hot water heater components fail, it will have a big impact on your business operations. Gordon's Powers Hot Water Heater Repairs St. Peters is one of your wise decisions to immediately have your faulty hot water heater systems fixed and running in no time.