Level 2 Electrician Leichhardt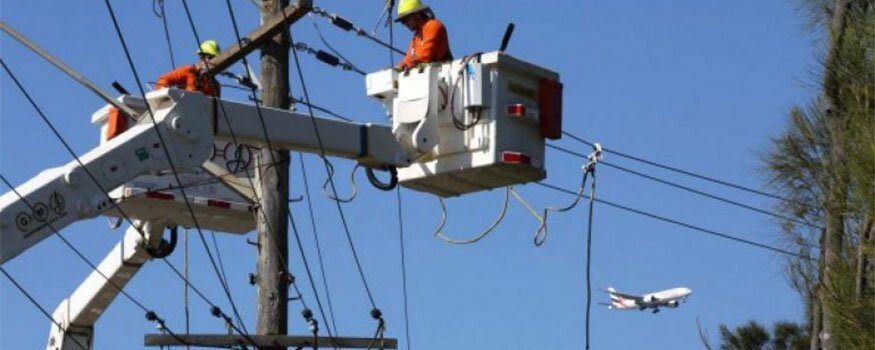 Have you received a recent defect notice from Endeavour Energy regarding a UV damage on your mains service line? It will not be possible to it by yourself and will even be a complicated situation if you hire a service provider that has no sufficient years of experience in handling such issues.
Gordon's Powers is a team of licensed Level 2 Electricians at Leichhardt who are authorised to work on Endeavour Energy and Ausgrid networks. We can work on UV damage consumer mains in Leichhardt with no issues. We can perform cable tests and provide insulation work on damaged cables. If the length of the damage is too long and unable to be repaired, our linesmen can replace the cable.
Gordon's Powers is more than 10 years in the business and have a proven track record of quality Level 2 electrical service in Leichhardt. If you choose for our Level 2 experts to work on your service mains, you will have the following advantages:
Local Level 2 advantage
Gordon's Powers has an amazing team of Level 2 electricians who are locals of Leichhardt. Hence, you will find no hard times setting an appointment and come to your place in less than 60 minutes. Furthermore, we might be from your friendly neighbourhood and we deal with our customers with the highest respect and courtesy.
You can count on Gordon's Powers Level 2 Electrician Leichhardt service any time you need help. We can perform any Level 2 work during the day or night and we always guarantee that we bring you same-day service. If our work takes longer than that, we will give you a timeframe.
Upfront pricing
All our low-cost services are for your convenience. Before any work starts, we always give you our prices upfront without hidden charges. Once you agree with the quote, we will commence the work.
Gordon's Powers Level 2 Electrician Leichhardt are masters in Consumer Mains Repairs. We can work on the following areas among the few:
Private pole repairs
Our Level 2 team can perform inspections and repair works on pillars (for underground mains) and brackets (for overhead mains). If the poles are already rotten or rusty, we can replace them for you.
Repairs and re-energize your mains service lines to Endeavour Energy
For new provisions, Gordon's Powers can assist in the installation and repairs of service mains lines. After every repair work, we can reconnect or re-energise your connections to your electrical network.
Emergency Electrician Leichhardt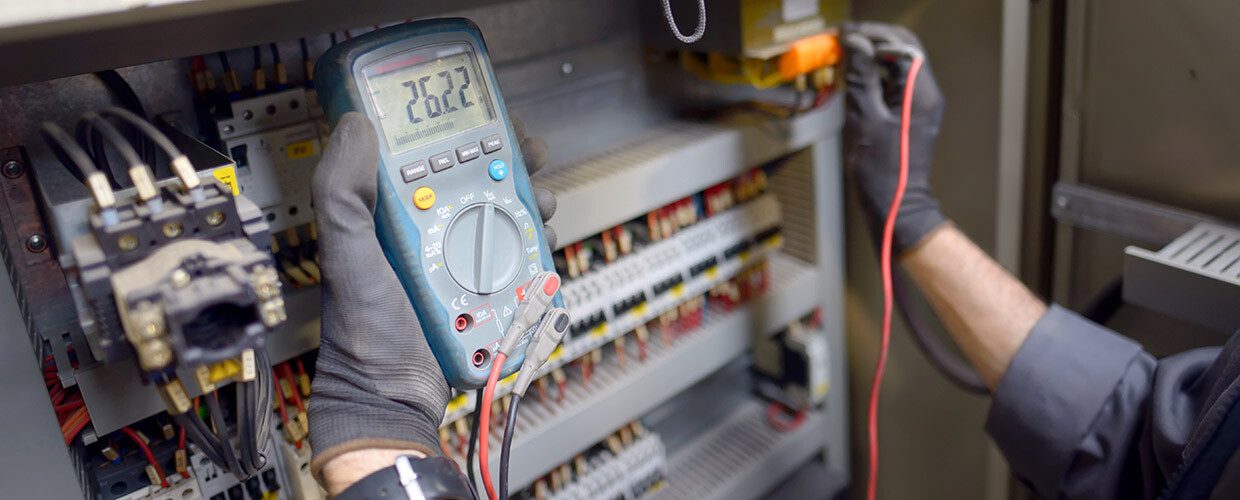 Do you know the fastest way to fix any electrical fault and free yourself from a wide spread electrical emergency? You need to have a prompt Emergency Electrician Leichhardt service to deal with any type of electrical you may have and treat it urgently. Gordon's Powers is your ticket to a safe and secure electrical system in Leichhardt.
For more than a decade, Gordon's Powers has been saving properties and protecting lives of almost everyone in the Leichhardt. Our qualified and certified electricians can, without no doubt, provide a fast 24-hour Emergency Electrician Leichhardt service for the following:
Commercial Emergency Electrician Leichhardt
When an electrical emergency happens in a commercial setting, it is guaranteed to affect the business by 50% for tripping circuits and up to 90% for total power loss. The other 10% would be another disaster if your generators do not kick in due an electrical fault as well. This kind of scenario is the worst thing that can happen, but with the help of Gordon's Powers Emergency Electricians, we can help prevent such incidents from happening. As a business owner or a manager, you should be aware of the few common electrical emergencies below:
Circuit breakers tripping
If you notice that your circuit breakers are frequently tripping, it means that your electrical loads are coming to your circuits' threshold. Get Gordon's Powers to check on your electrical system and identify if it is already overloaded. We can also perform a series of tests on your circuit breakers, making sure they are all in good condition. Replacement will be done by our electricians as well when needed.
Troubleshooting UPS systems
UPS has an important part in making sure that your power supply is not interrupted even when there is a major power outage within Leichhardt. For critical businesses that rely heavily on electricity like pharmaceuticals, laboratories, hospitals, hotels and more, Gordon's Powers can guarantee you a 24/7 power supply by making certain that your UPS systems are working perfectly.
Domestic Emergency Electrician Leichhardt
One of the common household electrical emergency is caused by switchboards or fuseboxes. If your power trips because of an overloaded circuit, you need to call Gordon's Powers to conduct an urgent test, repair and replacement of your switchboard components. Air-conditioning is also another electrical emergency, especially during summer season where heat can go up to 95 degrees celsius.
Smoke Alarm Installation Leichhardt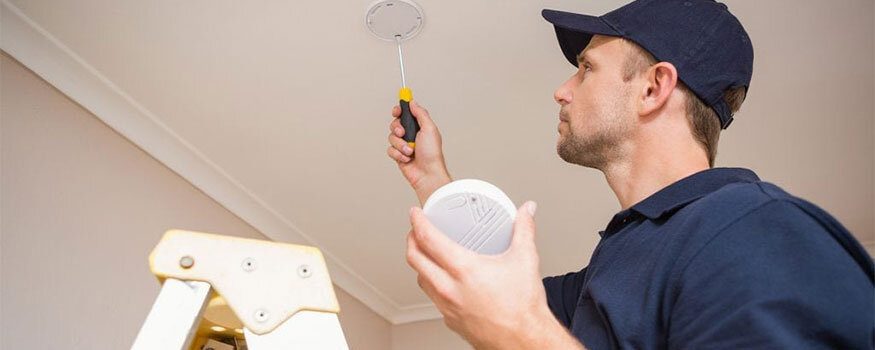 Are you looking for a fire protection solution for your home or business property in Leichhardt that will run 24/7? Perhaps you need to start looking for the right smoke alarm for your home and business use. Experience a guaranteed safe and effective smoke alarm system when you turn to Gordon's Powers Smoke Alarm Installation Leichhardt service. Dealing with any type of smoke detectors has been one of our main focus in our electrical services that we provide Sydney-wide. There is no greater in us than knowing that your smoke alarms are working properly and protects you 24 hours a day, 7 days a week and 365 days a year.
Choosing our smoke alarm installation expertise is getting a 100% reliable smoke detection system that can last for many years. It is a wise investment when you hire our team as we can provide with an excellent service at a very affordable price.  With Gordon's Powers, you can be sure that once our team installs your smoke alarm, it will effectively:
Notify you of any fire breakout.
Fire within homes can happen in any circumstance at different causes. Apparently, electrical fire is always likely to happen because of old wiring systems, possible short circuit because of worn out insulations and overloaded circuits which causes wires to overheat and create a spark, particularly on power points. As your trusted electricians, Gordon's Powers will ensure that your smoke alarm system is properly installed on recommended positions as set by Fire and Rescue NSW. In and outside all sleeping areas, storage rooms, living room, attic and on every building floor are the desired locations of installations.
Trigger your central fire system.
What is a smoke alarm system when it is not connected to your central fire system? Our team at Gordon's Powers does not only come to install smoke sensors and go once it is done, we also make sure that your smoke alarm is working and most importantly, has a direct working connection to your central fire system to prevent fire from bursting into flames.
Comply with Australian standards.
One of the things that you have to look out for in a service provider when it comes to handling your smoke alarms is the team's adherence to Australian standards. Gordon's Powers always observe safety procedures and measures to safeguard our electricians and our customers at all times. All our smoke alarm installation operations are following the requirements set by Fire and Rescue NSW.
Switchboard/Fusebox Repairs and Upgrades Leichhardt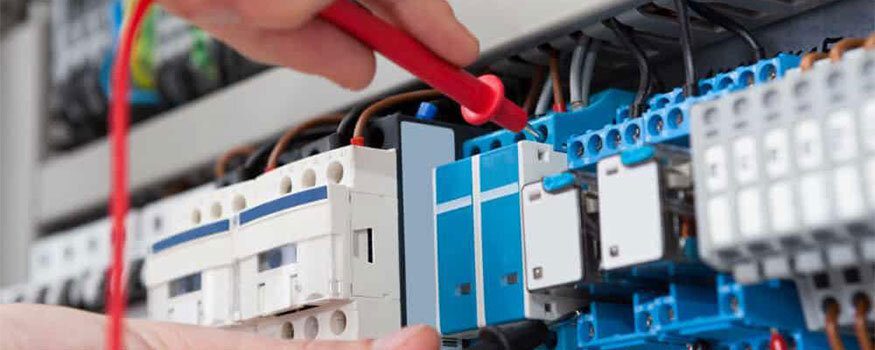 Have you had enough of your switchbox or fusebox because of frequent power loss? Relax, it is not your switchboard's fault. Often times, when you add more appliance, your switchboard tries to deliver sufficient electrical supply required to run all your appliances at the same time. But if your switchboard is old enough to retire, it will eventually show some signs like power loss of most things.  At Gordon's Powers, if you are uncertain whether you need an upgrade or only require a repair, we can help evaluate the need by checking on the below signs:
Frequent power loss
If you frequently lose power and if your mains service lines from your electricity network has no problems, it could be a sign of a failing switchboard or fusebox. Generally, if your control panel encounters an instance of circuit overload, your circuit breaker or safety switches trips and shuts down the power source to lessen the damage to your electrics. Once you call our team at Gordon's Powers, we will immediately dispatch our Leichhardt electricians to your place to do necessary tests on your switchbox and perform repair works or have to replace it if the damage is big.
Outdated fuseboxes
Even in this modern times, traditional fuseboxes that uses ceramic fuses to conduct electricity and distribute it in all circuits within households and commercial establishments are still in use. These are, in fact, already obsolete and is coming near end of support and some manufacturers are no longer producing parts for replacements. If you are using this kind of control panel, you might need to upgrade your fusebox to a switchbox to meet your modern electricity demands. What Gordon's Powers can help with is that our team can check your current electrical system, help you with rewiring and give you option on the best switchboards from the trusted brands that will work best for your needs.
Hissing sound on circuit breakers or safety switches
Perhaps one of the common abnormality on your switchboards is the presence of hissing or crackling sounds. This is not often diagnosed easily as you need to physically check it inside the box. If you have no knowledge about switchboard and do not have an idea on how to locate it, it is best that you call Gordon's Powers and our courteous electricians can do frequent maintenance on your switchboards. If one of your circuit breakers produces this sound, we will repair it or replace if needed.
Hot Water Heater Repairs and Installations Leichhardt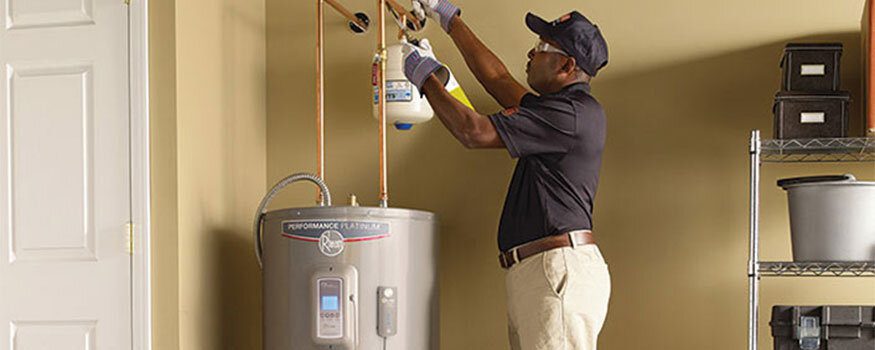 Did your hot water heater break down lately and you tried to fixed it but bring more damage instead? Or you just recently picked a hot water heater from your catalogue and plan to install it by yourself? Working on hot water heaters is never a DIY task. You need the expertise of a dedicated hot water heater technicians to ensure your hot water heater appliance is properly installed and repaired. With Gordon's Powers, you will get only the certified electrician that have more than 10 years of experience in working with hot water heaters in Leichhardt.
We have the team of master electricians for the sole purpose of working on hot water heaters within the community and even extends our service across other areas in Sydney due to our loyal customers' recommendations to their friends and business partners. Our team at Gordon's Powers can handle all scope of work concerning hot water heaters aside from installation.
For installation works, Gordon's Powers can offer you with free consultation and estimates before hand so you can get an expert advise on the type of hot water heater is applicable for your needs and is compatible with your property. Once the consultation stage is settled, we can help you installing the appliance to the right location within your premise.
Hot Water Heater Repairs
Repair works on hot water heaters requires patience to perfectly address the cause of the problem. Gordon's Powers has the ability to perform a series of troubleshooting and complete tests on the electrical circuit, thermostat, heating systems and other parts of the appliance, whether it is tankless, solar or tank storage. All our repair works gives you the guarantee that all parts and materials used are covered with warranty.
Hot Water Heater Maintenance
If you want your hot water heaters hit its life expectancy of 8 to 15 years, you have to do it a favor of getting it checked by licensed electricians and plumbers. With Gordon's Powers, you will get both service from our certified hot water heater electricians who are knowledgeable on both of its electrical and plumbing aspect. We can perform a hot water heater maintenance every 6 months or yearly, depending on how frequent you use your hot water heaters.