Level 2 Electrician Newtown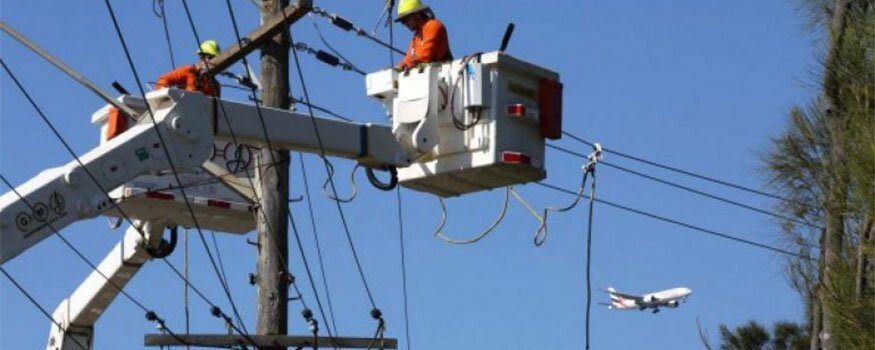 Have you been looking for a team of certified and licensed Level 2 Electricians within Sydney, especially in Newtown area? Look no further as Gordon's Powers has resident Level 2 Electricians Newtown that can respond immediately to any major electrical calls and perform tasks even without your supervision. When you hire Gordon's Powers to work on your service mains lines, you are guaranteed to have the following advantages:
✓ Low-cost Level 2 Electrician Newtown service
✓ Professional and honest electricians
✓ Licensed to work on Ausgrid and Endeavour Energy networks
✓ Stand-by or on-call Level 2 electricians
✓ Fast and prompt service
✓ Hassle-free booking and with FREE consultation
In Newtown, household consumer mains and commercial service mains encounter a few problems in a weekly basis. With Gordon's Powers, there is nothing to worry about as we can work in any time of the day or night. You can contact our friendly number any time and our Level 2 Electrician Newtown will arrive to your place fast and finish the job within the same day. For longer projects like underground/overhead service mains installations, we will give you a reasonable timeframe to complete the job.
Gordon's Powers is a trusted electrical service provider by the homeowners and business owners within the suburb of Newtown. We can help you with the below usual and major level 2 electrical concerns:
UV Damage Consumer Mains Newtown
Getting a notice from Ausgrid and Endeavour Energy about UV damage on your service mains is equally same as another chunk out of your budget. Receiving these type of notices means that you need to attend to this matter urgently to avoid any problems it may bring in the future. Gordon's Powers Level 2 Electrician Newtown offers a very cost-effective solution that can cover reinstate insulation and diagnose defects on the power cables. Our service comes in a fair price that you can customize according to your electrical needs.
Consumer Mains Repair Newtown
Our team of Level 2 Electrician Newtown is one of Gordon Power's best offerings to our local and fellow Australians within the suburb and Sydney area. We provide repair works for consumer mains that covers overhead and underground cabling, pole and timber installation or replacement, relocation of point of attachment, metering works, electric capacity upgrade and more.
Emergency Electrician Newtown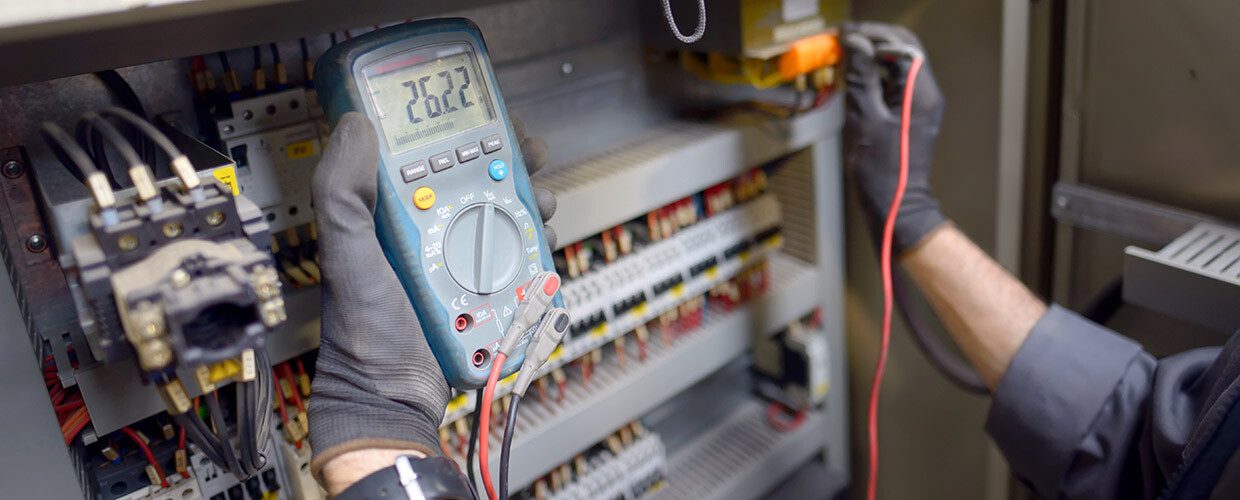 Have you experienced a time when you are in need of desperate help with an electrical emergency and your supply authority is not able to help you? Switch your concerns to Gordon's Powers as we have a 24-hour Emergency Electrician Newtown service that you can count on 24 hours a day, 7 days a week and 365 days a year. No middle traders. You can reach our Emergency Electrician Newtown directly when you dial our number.
Our team at Gordon's Powers is one of the leading local electrical service providers in  Newtown. We have many years of experience dealing with either single or multiple electrical emergencies both in the domestic and commercial settings. With our emergency service, we will help you determine possible electrical emergency situations. When you observe the following signs, call Gordon's Powers Emergency Electrician Newtown immediately:
Power Concerns:
Arcing of switchboard/fusebox
Post and overhead mains struck by lightning
Blown or overheating fuses
Electrical odor
Flickering lights
Sparking outlets or power points 
Security Alarm Concerns:
Disconnected alarms
CCTV cameras not working
Motion sensors not working
Door and window sensors not working
Faulty control panels
For all other electrical concerns, feel free to call Gordon's Powers any time and our Emergency Electrician Newtown will provide all the answers and assistance you need. We always encourage you to contact our team if you are unsure with how your electrical system works and we will help perform an immediate inspection and explain to you. With Gordon's Powers. You are sure to get the following awesome service:
24-hour Emergency Electrician Newtown
Get access to your trusted Gordon's Powers Emergency Electrician Newtown even in the most inconvenient time at night. Our team is always on standby to respond to any emergency calls. When you ring our number, you are sure to get our friendly staff on the other end of the line and will stay with you on the line to guide you on what to do while waiting for our master electricians to arrive at your place in less than an hour.
Safe Emergency Practice Newtown
Gordon's Powers always observes safe practice in all our electrical operations. In any emergency situation, Gordon's Powers Emergency Electrician Newtown handles cables/wiring and all electrical components with care, making sure that no people or property is harmed during the operation. We use protective materials and equipment to protect our electricians from shock and to be able to operate on live wires.
Smoke Alarm Installation Newtown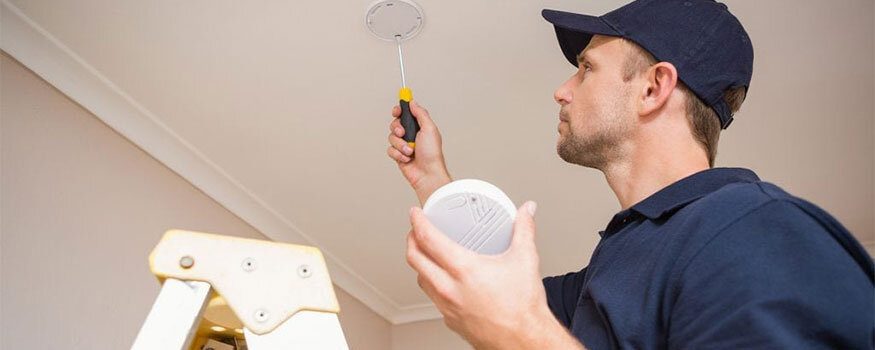 Is your home or commercial building in Newtown fire-proof? Smoke alarms are small devices that are often overlooked but can save a great of property and lives of every occupant living within the building. Gordon's Powers have all the necessary equipment and tools for a successful Smoke Alarm Installation Newtown service. We can take care of your smoke detector installs for both of the following:
Residential Smoke Alarm Installation Newtown
Fire happens when no one is around or everyone is asleep. It can happen and often left you unguarded. With Gordon's Powers Smoke Installation Newtown service, our team has the ability to protect you, your family or your tenants by providing you with a smoke alarm system that is cost-effective and reliably working. Our smoke alarm solution has proudly served every homeowner and tenants and has kept them secure that any fire breakout will be prevented by properly placed smoke sensors. We can perform same-day smoke alarm installation so you can start sleeping pleasantly during the night.
Commercial Smoke Alarm Installation Newtown
One of the best things you can do for your business and occupants is to install smoke alarms. Aside from it being a building requirement, it is your responsibility to make sure that everyone in your establishment is protected from fire. Gordon's Powers Smoke Alarm Installation Newtown has the most economical but very effective smoke alarm system that fits any type of business such as hospitality, office, industrial, manufacturing and other settings. Our team can do an initial inspection of your building and help plan the points of smoke alarm installations in every building floor and finish the fitting within the day or two if you have a high-storey building.
Besides new installation of smoke alarms, Gordon's Powers also performs repair or replacement of faulty smoke alarms. May it be problems with the sensors, the wirings or the whole device itself, we can help test it and do the needful. Prior to any smoke alarm installation works, we will check if your electrical circuits are in good condition and ensure that the wirings on the fitting area do not have any problems as it may affect how the smoke alarms will work. After every installation, we do an actual test to make certain that every sensor is working properly as intended.
Switchboard/Fusebox Repairs and Upgrades Newtown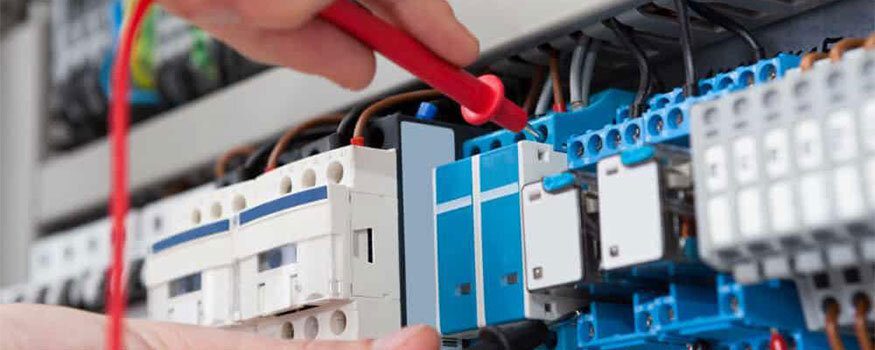 Do you feel like you are living in a haunted house that lights go flickering or you loss power supply all of a sudden? Switchboard or fusebox problems is far haunting once you see all the cost by future damage it can bring to your appliances, devices and even your whole property if in case an old fusebox blows up. With Gordon's Powers Switchboard/Fusebox Repairs and Upgrade Newtown service, you will find that our technical expertise in the electrical industry is all you need to have a safe electrical system and fully-functional switchboards and fuseboxes.
Switchboard and Fusebox Repairs Newtown at Gordon's Powers
The key player in supplying electricity all throughout your homes and offices are switchboards and fuseboxes. It is important that switchboards are always in good condition otherwise, you will find a whole lot of inconveniences should one fails and create more damage. With Gordon's Powers' team of highly-qualified electricians that can operate on live circuits and different types of switchboards, you can be sure that switchboard and fusebox systems will work as if you it is newly installed. We add life to almost refurbished switchboxes instead of buying a replacement. With our affordable repair service, you would be able to save more.
Switchboard and Fusebox Upgrade Newtown at Gordon's Powers
The need to upgrade switchboards and fuseboxes depends on your electricity demands. As you use more appliances and equipment at home or at your business premise, your initial switchboard may not be designed to accept more load, resulting to either overloaded electrical circuits. Gordon's Powers can provide you with an expert solution on what kind of switchboard you need to support all your electricity needs. We support a wide variety of switchboards and can work on them without worries.
For fuseboxes, we suggest that you upgrade it to switchboards. Aside from the fact that fuseboxes are already old, some of its components may be obsolete and newer parts may no longer be compatible. Hence, further enhancement or repair works may not be possible. Another problem with fuseboxes is that fuses tend to get hot as your energy consumption rise. It is likely to blow and once it does, you will be left with bigger problem. Your trusted electricians at Gordon's Powers can help evaluate your current electrical system and what type of switchboard is applicable for your use.
Hot Water Heater Repairs Newtown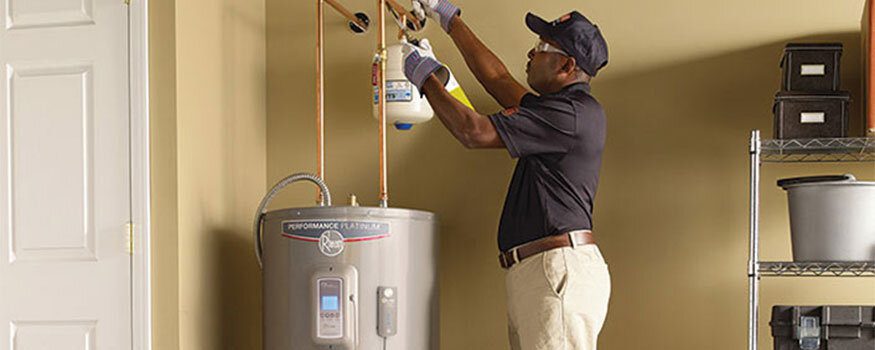 Do your Rheem or Rinnai hot water heaters need immediate repair work? Manufacturers of hot water heaters receive numbers of service requests everyday and it may take a few days before you have someone from these manufacturers to deliver service warranty for the product you purchased. Never worry of voiding your warranty with these big hot water heater manufacturers as Gordon's Powers is equally skilled electricians that have more than 10 years of experience in handling different make and models of hot water heater appliances and components in Newtown and throughout Sydney.
With Gordon's Powers Hot Water Heater Repairs Newtown you are sure to get the following benefits:
✓ 24/7 friendly electricians that can handle electric, gas and solar hot water heaters.
✓ Local Newtown electricians that can provide same-day service.
✓ Prices are provided upfront and made sure that they are budget-friendly.
✓ Fully-customized repair service according to your needs.
✓ Only uses high quality replacement parts from the leading brands.
Hot Water Heater Repairs in Newtown
Our highly-trained and certified local Newtown electricians can give you 100% assurance that all repair works are performed at best efforts at all times. We do not waste your time and money as we strictly mean business and we always show up on-time and in a professional fashion. With Gordon's Powers, you will not find men in uniform, but a friend who is ready to help you with any hot water heater repairs in Newtown.
All hot water heater repair works that we do is backed with excellent workmanship that is evident with many years of experience in any type of hot water heaters of different brands.   A Gordon's Powers Hot Water Heater Repairs Newtown service can restore your non-working hot water heater into life and start using it on the same day.
Hot Water Heater Replacements in Newtown
For replacements of the whole hot water heater system, our team will help you weigh down the pros and cons of going for a replacement. We will give you a FREE advise on what type of hot water heater is best for your household or commercial use that can keep up with the demands of the modern day living. Our team will also discuss to you some on the energy-saving brands of hot water heaters and types like electric, hybrid, solar and gas. Depending on your choice and that suits your hot water needs and budget, our team will assist with the removal of your faulty water heaters and installation of the new hot water heater appliance.