Level 2 Electrician Summer Hill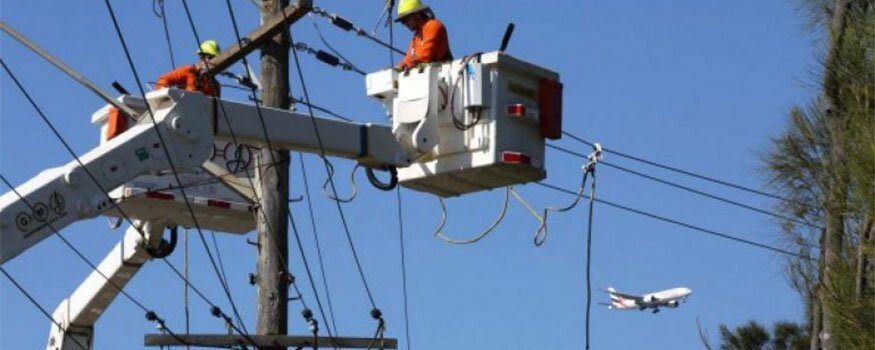 Are you looking to have a service upgrade for your power mains? Have it done by the most experienced and professional Level 2 Electrician Summer Hill from Gordon's Powers for a high quality service. To ensure that your service mains are in great condition and not prone to electrical problems, it has to be taken care of skilled hands. Only Gordon's Powers Level 2 Electricians can make it happen.
Our team of licensed Level 2 Electricians is very well-known in Summer Hill for over than 10 years because of our reliable and prompt service. We never fail on providing our clients the satisfaction they need. We promote quality and safety to all of our repairs and installations. With this, we continue to gain the trust of our valued customers.
Gordon's Powers Level 2 Electricians are the best in providing the following:
Metering Upgrades
We provide all types of metering upgrades you may need for your property such as off-peak metering and net solar metering. Aside from the upgrade, we can also perform relocation of your existing meters, and maintenance.
Consumer Mains / Overhead and Underground Service Line Upgrades
There are a couple of upgrades we can perform for your existing underground and overhead service lines. For underground service lines, we can perform bigger excavation for additional cables you may need for your property. For overhead service lines, we can make a better plan for your cable location. We could replace old service lines to avoid electrical damage.
Single to Three Phase Cable Lines
Single lines are used in properties with less electrical demand such as households, small businesses, and others. An upgrade to three phase line is performed when a property happens to have more demand. Three phase lines can power heavy motors and machines. It is commonly installed in commercial and industrial areas.
Repair in UV Damaged Cable Lines
This is a common repair our Level 2 Electricians in Summer Hill can do with ease. We inspect cable lines and check for UV damaged parts and perform repair by increasing insulations. For multiple damages, we perform replacement using UV resistant cables of greatest quality.
These services are just some of what we handle. When it comes to consumer mains services, Gordon's Powers is the best you can rely on.
Emergency Electrician Summer Hill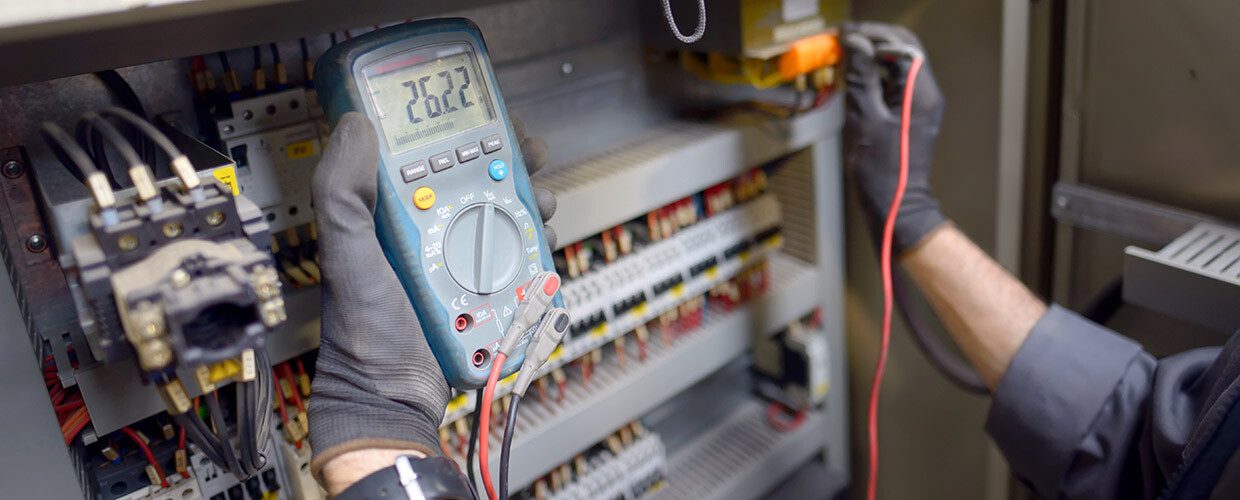 Are you tired of guessing why your lights flicker most of the time? It is best to get it checked by your local Gordon's Powers Emergency Electrician Summer Hill. Never let any electrical emergency cause you stress. Have the fixed as soon as possible to prevent danger to you, your family, and your property.
Gordon's Powers is best in providing help and safety across Summer Hill for over 10 years. We are repeatedly hired because of our honest and excellent performance. Our 24/7 Emergency Electricians are the fastest to respond to electrical emergencies. We save our valued customers from distress and potential electrical dangers.
What are the risks of unattended electrical emergencies?
Electrical emergencies that are ignored can cause great harm to anyone. Some of the dangers that may occur are fire, electrocution, and electrical system damage. Destructive fire has been a common result of electrical faults. Many people ignore simple signs that are actually fatal leading to damaged properties.
It is best to know the signs of electrical emergencies such as the following:
Flickering Lights – This is a very simple sign and is sometimes caused by loose wiring, bulb, and switch. However, if the flickering happens too often and if it is also present on appliance lights, there is a more serious problem. Overloading is a possible cause. If left unchecked, damage to an electrical system and explosion may occur.
Old Fusebox – Having an obsolete fusebox is an electrical emergency. If you have an existing old fusebox and you keep on having new appliances in use, it could cause overloading that could damage the fusebox, electrical system, as well as the appliances plugged in a circuit. Call your local emergency electrician from Gordon's Powers and learn on how to prevent this from happening.
Damaged Service Lines – Storms with strong winds happen from time to time that can damage overhead service lines. It can topple down trees or power poles that could drag all your cable lines down. This is a serious electrical emergency that needs important action. Our emergency electricians can handle an immediate repair or installation as soon as the weather gets better. We will bring your power back up in a timely manner.
Be vigilant in preventing the dangers that electrical problems can cause. Always have Gordon's Powers emergency electricians Summer Hill in your contact list in case of electrical emergencies
Smoke Alarm Installation Summer Hill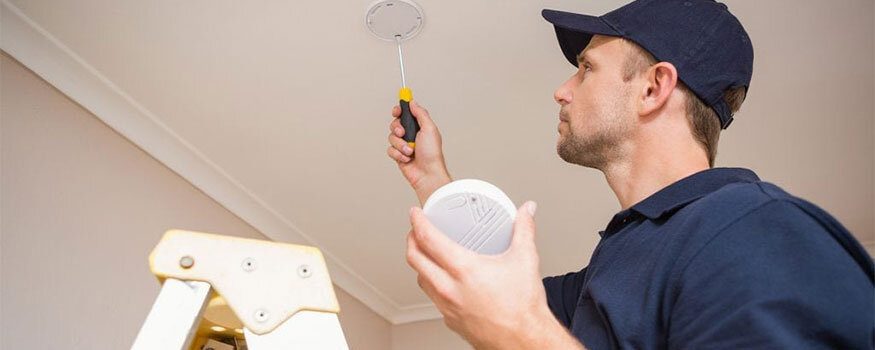 Does your smoke alarm keep on having a chirping and weak sound? For an excellent and quality Smoke Alarm Installation Summer Hill, turn to Gordon's Powers to have it checked or changed. With the best team of electricians with the longest experience, your smoke alarms are sure to work smoothly in the long term. Protect your family and property from potential fire as early as possible with the highest quality of smoke alarm installation done by professionals.
We are dedicated in helping residents and business owners in Summer Hill to be protected from fire for over than 10 years of being in the business. We are highly sought and recommended because of our perfect and complete installations.
Smoke Alarms are important devices every property should have. Your safety from fire depends in it. If it is not working the way it should, get it fixed by Gordon's Powers. Our team can do the following:
Smoke Alarm Installation– Before every installation, we check a property and identify the type of smoke alarm it needs. We do this to make sure that a smoke alarm can work effectively.  We can install new smoke alarm or existing smoke alarms for different structures.
Smoke Alarm Repair– Our team is the promptest to respond to all types of smoke alarm repairs.  Plus, our repairs are done in a timely manner. We'll get your smoke alarm fixed right before you need it.
Smoke Alarm Maintenance– To further help in keeping your smoke alarms working in great condition, Gordon's Powers can perform maintenance. We check the device now and then.
Gordon's Powers offers smoke alarm installation to all types of structures such as the following:
Residential, office, and business Units – We are highly experienced in performing smoke alarm installations for small structures. We commonly recommend the Photoelectric Smoke Alarm or Ionized Smoke Alarm which are perfect for units as such.
Commercial, industrial, and other large structures – Our service is not limited to small smoke alarm installations. We are highly experienced in installing Interconnectable Smoke Alarms for huge structures with multiple rooms and levels. With the device being able to alert the whole premise, evacuation can be done with a good amount of time before fire gets worse.
Switchboard/Fusebox Repairs and Upgrades Summer Hill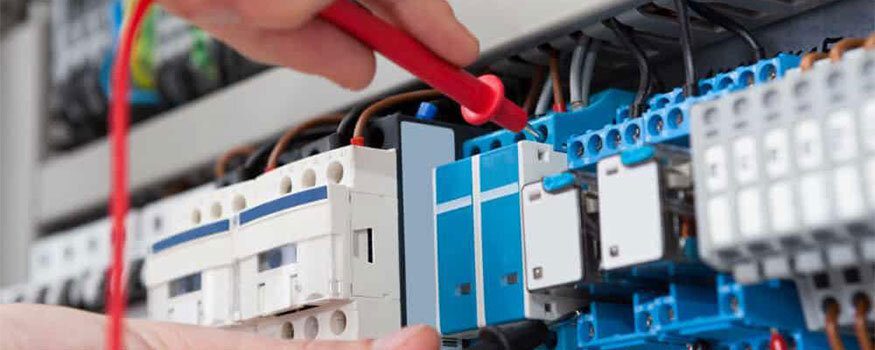 Do you want to end your problems with tripped fuses? It's about time you say goodbye to fusebox problems and turn to a reliable and professional Switchboard/Fusebox Repairs and Upgrades Summer Hill. You have your local Gordon's Powers team to perform the best repairs and upgrades for your old or existing fusebox. We will increase your safety from electrical emergencies and hazard.
Our valued customers have spoken highly of our team of electricians because of our honest and reliable performance. We tell exactly what is needed and best for your fuseboxes. For being in the business for over 10 years, we are undoubtedly the most sought for team for Switchboard/Fusebox Repairs and Upgrades Summer Hill.
Gordon's Powers can work on simple to complex repairs and upgrades such as:
Fuse Replacement
The fuses work as sacrificial elements that blow up in case of faults in your electrical system such as short circuit and overloading. To avoid the problem from happening over again, we replace your previous fuse with a fuse higher in ampere. We recommend this if your fusebox can still handle electricity demand.
Wiring Repair
Some wires of your existing fusebox may be worn out due to age and lack of maintenance. Our electricians perform the best replacement using the highest quality of wires for long-term use. Wire replacement could also be extended to the electrical system.
Fusebox Relocation
Whether you are looking to have a property renovation or a move out, we can relocate your fusebox and perform rewiring of your electrical system.
Fusebox Upgrade
Obsolete fuseboxes are too weak to handle new generation appliances. In this case, we highly recommend fusebox upgrades to eliminate electrical problems such as overloading that can cause overloading resulting to explosion of the fusebox and damage of appliances.
Your dependable team is always ready to do any of these repairs, installations, and upgrades for your property. May it be residential, business, commercial, or industrial structures. We also extend our help in maintaining a fusebox's condition for increased safety. On top of it all, our amazing services are offered in affordable rates for our dear clients in Summer Hill. We give pricings upfront and even provide obligation-free quotations.  Gordon's Powers is the best solution to all your fusebox problems.
Hot Water Heater Repairs and Installation Summer Hill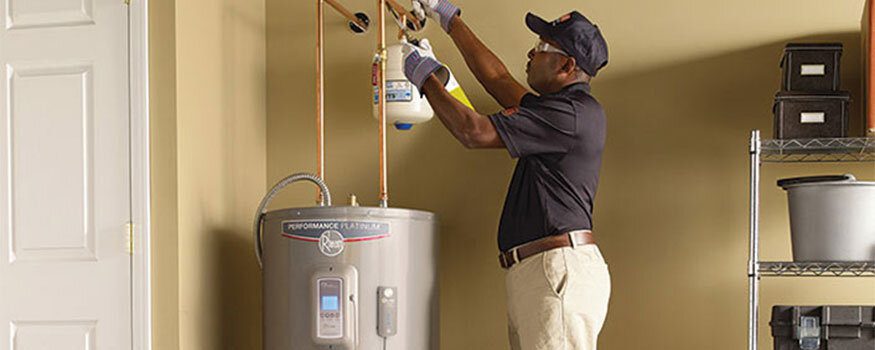 Are your hands getting stiff when using too much cold water at home? Have an excellent Hot Water Heater Repairs and Installation Summer Hill. Rest assured that your hot water heaters are exceedingly dependable anytime. Bring comfort to your hands by having a stable source of hot water you can use for washing, cleaning, and more. Our long experience in hot water heater repairs and installation made our electricians even more skilled. For over 10 years in the business, we have proven our excellence by always going an extra mile on our services.
There are many types of hot water heaters used in different structures such as:
Conventional Hot Water Heater – This hot water heater has storage tanks wherein water is heated and stored for ready use. Water is heated by elements and the water temperature is controlled by the thermostat. This type is commonly chosen by homeowners who need a steady source of hot water. Hotels and apartments also choose the conventional type.
Tankless Hot Water Heater – Without a storage tank, there is no ready hot water. Instead, water is heated by heating coils when a faucet is turned on. This is used by properties that rarely use hot water.
Solar Hot Water Heater – This hot water heater consists of storage tank and solar panels. The solar panels are responsible in collecting the solar energy that is transferred to the storage tank. The energy is used to provide power to the heater instead of connecting it to the electricity. The use of alternative energy can help cut down your bills.
Hybrid Hot Water Heater – This is another type of hot water heater that uses alternative energy. Using an air pump, hot air is collected and transferred to the storage tank. This is a perfect type of hot water heater for people living in warm places.
Why get Gordon's Powers Hot Water Heater Repairs and Installation in Summer Hill?
Gordon's Powers team of electricians are professional and skilled.
We performed hundreds of successful repairs and installations across Summer Hill.
We have the fastest team to do emergency repairs.
Our affordable rates can fit your budget.
We do the job on schedule and finish all services in a timely manner.